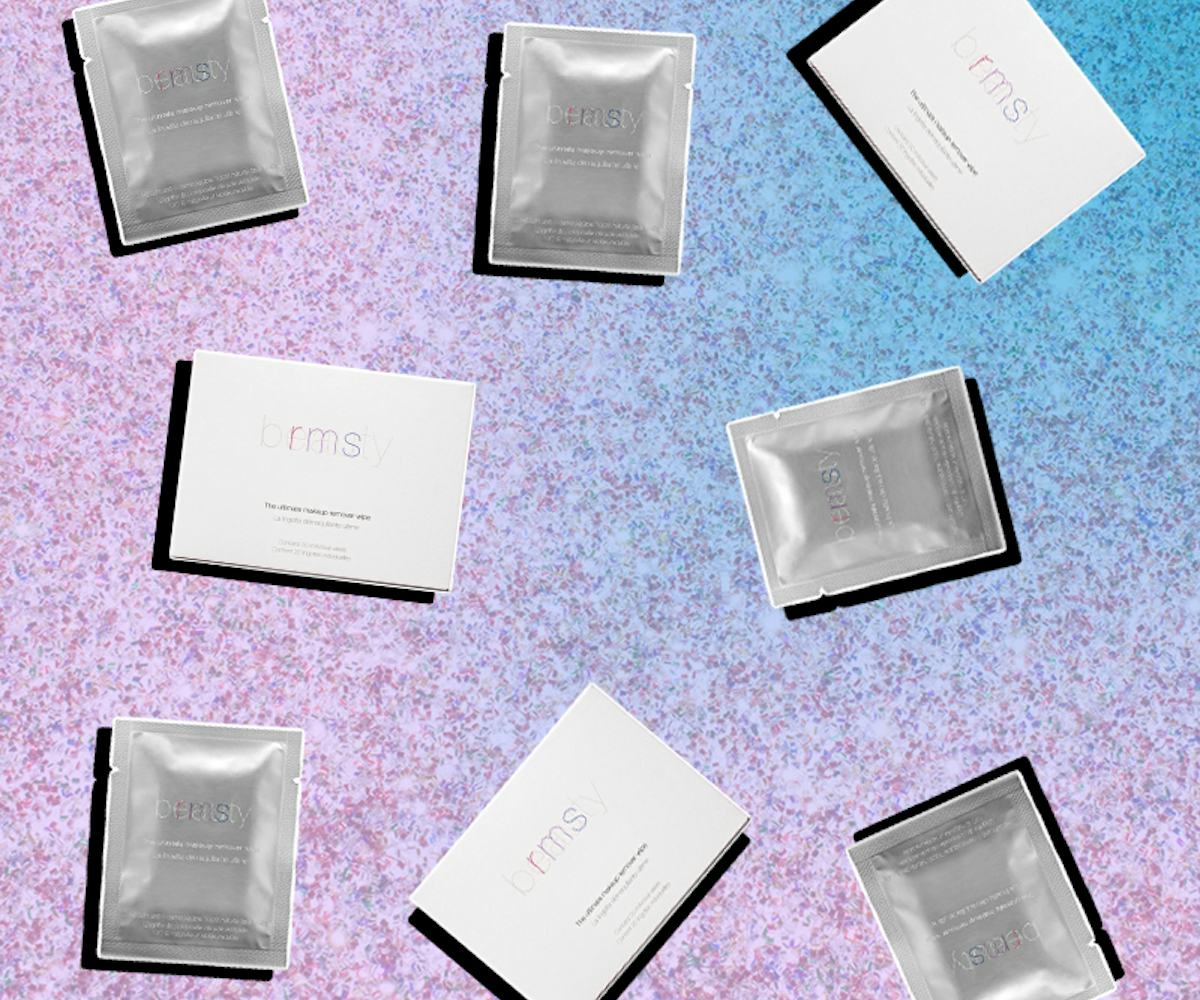 RMS Beauty Brings You The Best Makeup Remover Wipe Possibly Ever
The girl on the go's new best friend
If you've been living anywhere but under a rock the past few years, you've probably experienced the coconut oil craze to some degree. Acknowledged for its many health benefits when consumed, it's also become known as one of the most healthy oils of all-time when it comes to beauty. It's high in lauric acid, making it antibacterial, antifungal, and antimicrobial. Overall, it's perfectly nourishing for all skin types and protects against free radical damage and premature aging.
On top of all of this, coconut oil is, in fact, a pretty damned good makeup remover. If you've ever tried RMS Beauty's Raw Coconut Cream, the beauty brand's jarred makeup remover made from pure coconut oil, you'll know that it's pretty much life changing—it melts away even the toughest waterproof eyeliners and mascaras almost instantly.
However, what's even more life changing is their on-the-go version of this, the Ultimate Makeup Remover Wipe, which definitely lives up to its name. After talking a few coworkers of mine into testing out some of fall's craziest new lip colors, of which quite a few were long-lasting, long-wear formulas, many of them ran to my desk afterward begging me for makeup remover. I happened to have a few of these wipes in one of my drawers, which is when I realized just how truly amazing they really are. Their lips were instantly clean, free of any leftover pigments that usually lurk after taking a makeup remover wipe to a dark, vampy lip.
So what are they exactly? These individually packed cleansing wipes incorporate the magic that is Raw Coconut Cream into a compostable (yes, compostable!), non-irritating rayon cloth, so you can freshen up whenever—whether it's in between events, post-flight, or when you're just feeling lazy at home. Not only can these be used to remove makeup, but they also cleanse and moisturize the skin, soothe rashes and sunburn, and soften skin post-shave. Talk about multipurpose. 
Since then, I have not gone anywhere without making sure I have a few of these in my makeup bag at all times. You just never know… 
You can purchase a box of 20 wipes for $16, or separately for $1 each, at RMSbeauty.com.