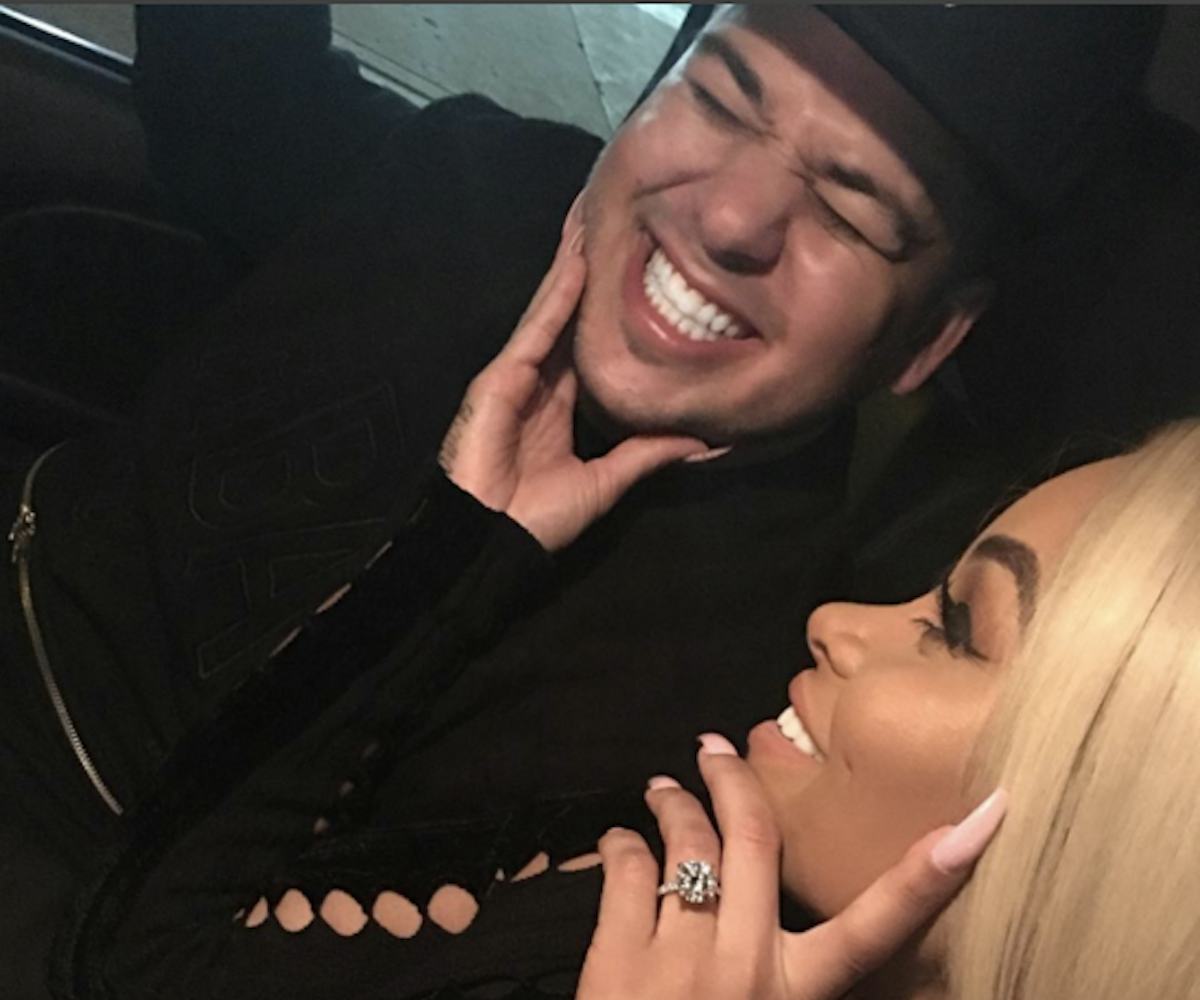 Image Via Blac Chyna/Instagram
Rob Kardashian And Blac Chyna Are Reportedly Engaged
The Kardashian family just keeps getting bigger
According to multiple reports, Rob Kardashian, the most private of Kris Jenner's many famous children, is engaged to his girlfriend, Blac Chyna. While there has been no formal and official announcement from the couple, the Instagrams above and below from the two are certainly very, very indicative that the 29-year-old Kardashian has put a big-ass ring on the 27-year-old former Angela Renee White. Check out the sparkliness.
As we said, hella indicative. 
The two have been together for only a few months and only truly confirmed their relationship this year. Famously, Chyna—an entrepreneur often dragged for her past experience as an adult/exotic dancer—is the mother to Tyga's son. Yes, that's the same Tyga who's currently dating Kardashian's half sister, Kylie Jenner. It's an interesting family Kris Jenner has—one that's evidently getting larger before our eyes.
Speaking of Kris Jenner, the gossip mill had it that she and pretty much her entire clan was against Chyna and Kardashian's relationship at first. At the time the two got together, Kardashian was somewhat estranged from reality TV's most beloved family (shall we call it a "hiatus"). That same mill, however, now suggests that Kris and the Kardashians have turned corner and invited Chyna into their lives. 
The Internet, however, remains dubious and the news has been greeted with as many Twitter lashings as congratulations. We, for our part, wish Kardashian and Chyna the best.