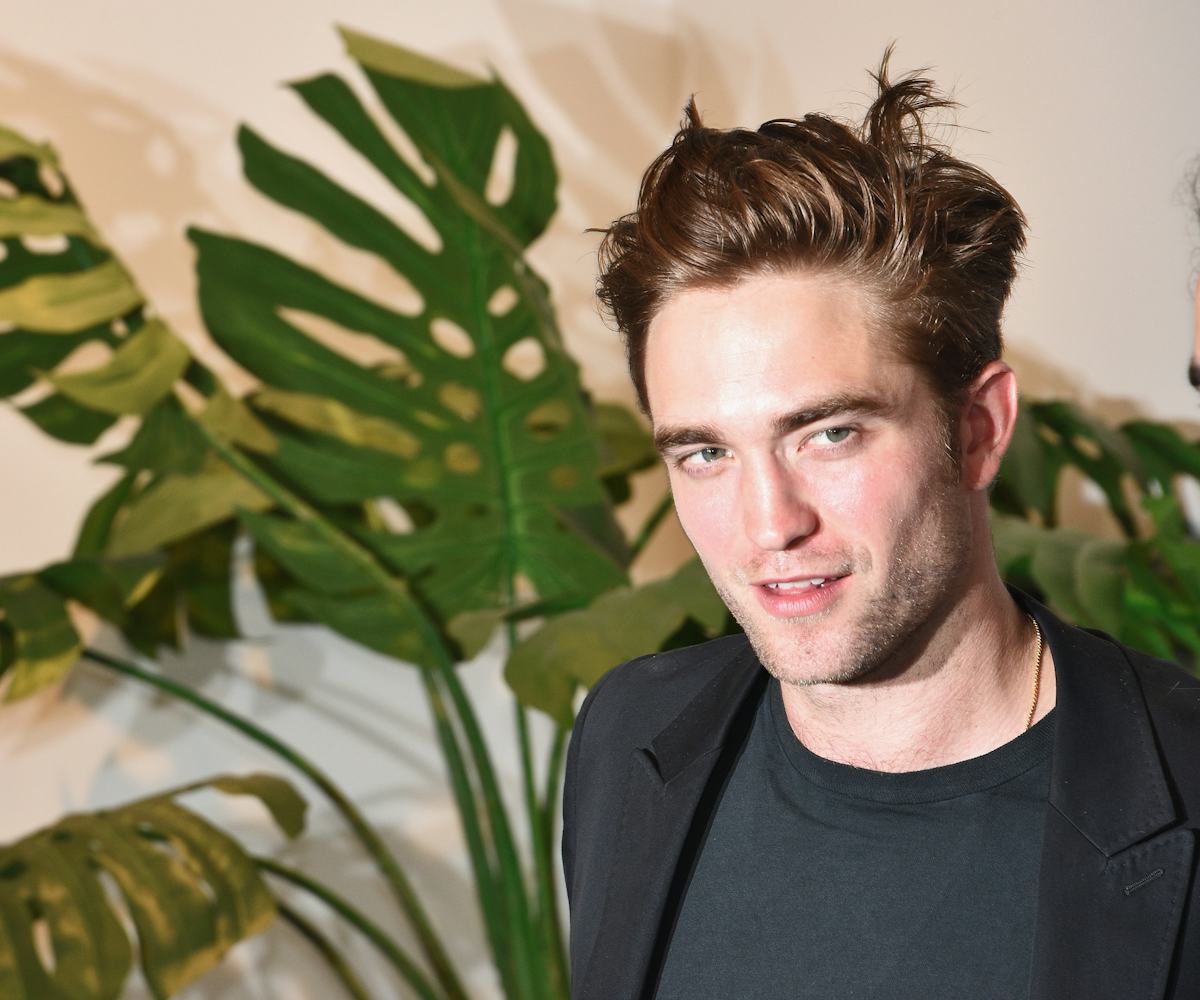 Photo by Grant Lamos IV/Getty Images
robert pattinson sees himself being a father—but should that matter to us?
In a recent interview with British newspaper The Sunday Times, artist FKA twigs was asked about her marital status, which, according to the interviewer, made "the shutters come down." It was clear that twigs wasn't interested in talking about her personal life. She responded "Who told you I was getting married?" before relaying some very disappointing news: "I think this could be my last interview. I can't do it. It makes me feel nutty."
In an industry where female celebrities are bombarded with the same, tired questions that never seem to focus on their work or their projects, FKA twigs' reaction isn't a surprising one. Even someone who is as creatively driven as FKA twigs can't seem to escape the spotlight that shines on the private aspects on her life, while it neglects the ones she makes public—namely, her art. And while it may be fun to know whether she and Pattinson are planning to get hitched soon, respecting her privacy and acknowledging that she is, first and foremost, an artist seems like the right way to go.
But still, for anyone who isn't quite satisfied with the information—or lack thereof—in that twigs interview, here's a vague and mundane quote from Robert Pattinson's interview with a German publication called Jolie Magazine. When asked if he could imagine himself being a father, the Twilight actor responded, "Definitely, although I still do not know when."
He seamlessly tied the answer back to his upcoming film because he's a professional, and his movie is really what we should be focusing on: "Therefore, I was so attracted by the role in Life. At my age, you do not get so many chances to play a father—and certainly not one who leaves his family in the lurch."
In Life, Pattinson plays a photographer working for LIFE magazine who develops a friendship with film star James Dean, played by Dane DeHaan. This upcoming biopic looks freaking brilliant, but if you'd rather focus on the whole he-imagines-himself-as-a-father thing, you could do that, too.