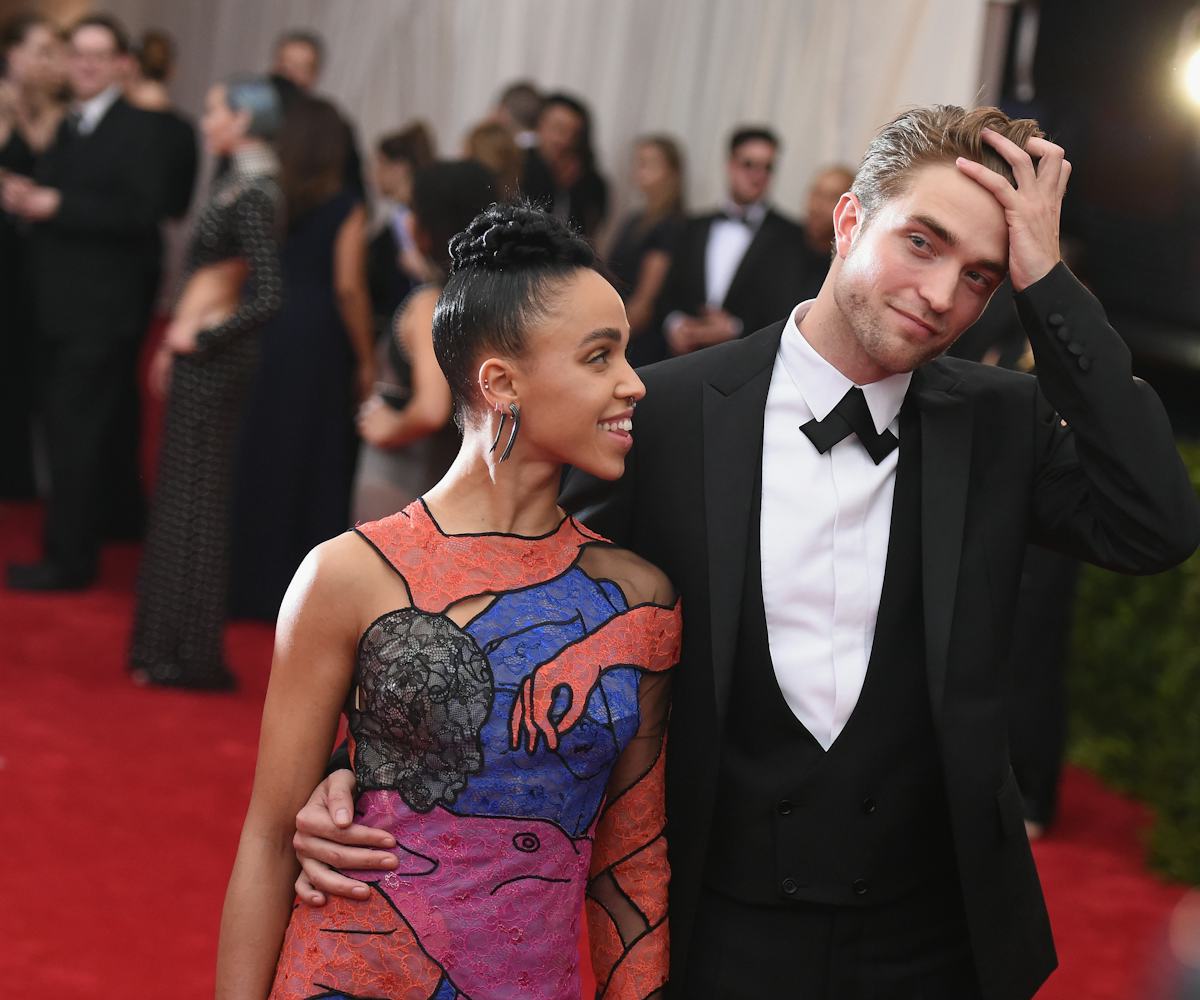 Photo by Mike Coppola / Getty Images
Robert Pattinson + FKA Twigs Have Reportedly Called Off Their Wedding
It is with heavy hearts that we bring you news of the possible demise of one of our favorite celebrity couples. According to a report from In Touch, the upcoming wedding of Robert Pattinson and FKA twigs has been postponed. 
When citing reasons for the cancellation, sources dredged up the usual platitudes that go hand-in-hand with celebrity breakups, or any breakups for that matter. The couple was "fighting all the time," they said. "Rob felt trapped," and, "it's been a long time coming."
Perhaps the most damning quote to come out of the In Touch story has to do with FKA twigs' alleged jealous streak. "[She] isn't the girl for him. She's very jealous and he was sick of having to explain himself," the source explained. "He's still young and just decided he wasn't ready to settle down."
Throughout our years navigating the intricacies of the Celebrity Industrial Complex, we've learned two important rules. The first is: Consider the source. In this case it's In Touch, a magazine that lives in that gray area between legitimate news organization and tabloid schlock, so we're forced to take the report with a grain of salt. The second rule is: Where there's smoke, there's fire.
So while the exact details of their breakup may be false, it's pretty safe to say that the ballad of Robert Pattinson and FKA twigs has come to an end.