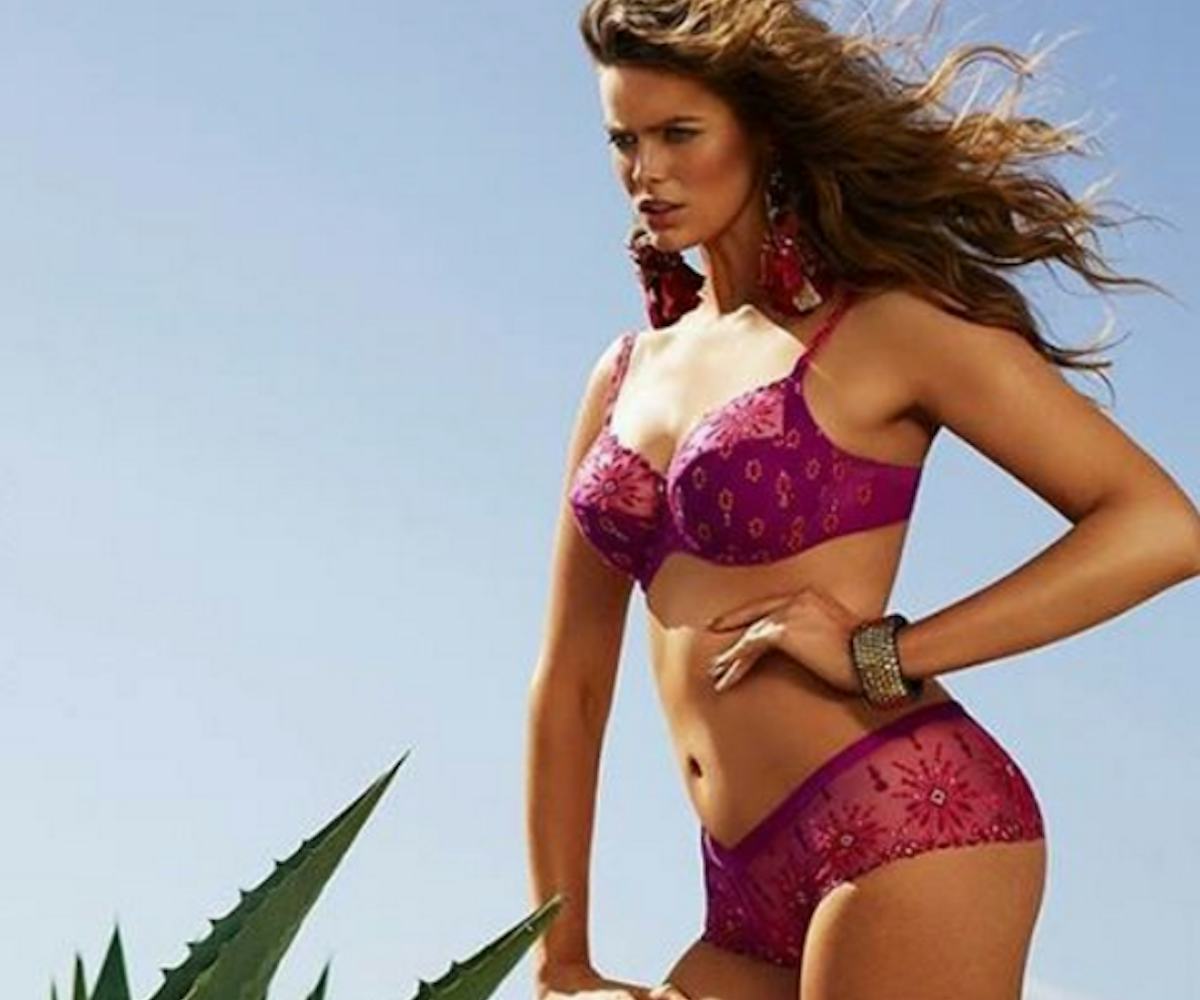 Photo via @robynlawley on Instagram
'Sports Illustrated' Swimsuit Model Shows Off Stretch Marks In Empowering Photo
and talks about reproductive rights
Robyn Lawley isn't afraid to break boundaries, and with a post-pregnancy selfie, she's putting stretch mark-shamers in their place. 
The gorgeous Aussie previously made headlines as the Sports Illustrated Swimsuit Issue's first plus-size model (and the fact that she is considered "plus size" at 6'2" tall and size 12 is another story in itself). Always body positive, the model was the target of hurtful accusations during her pregnancy—one UK tabloid claimed that she was considering abortion to avoid the stretch marks her pregnancy would cause. As the article raked in hundreds of abusive comments before it was eventually pulled, Lawley remained shocked that people would think she was so concerned about criticism. So to fight back, she posted a photo on Facebook to show off her "tiger stripes" that she proudly says she earned. "And to anyone who feels bad about your body especially after a baby, you are a warrior, you created a life inside of you, that's no easy feat," she said.
The pro-choice model also expressed her disappointment that abortion was being used as a tool for gossip, "Women's rights should not be used so gimmicky and spoken about so poorly," she said. After all, what a woman does with her body is her choice. And we're happy to see Lawley using her power to explain just that.
(via ELLE)