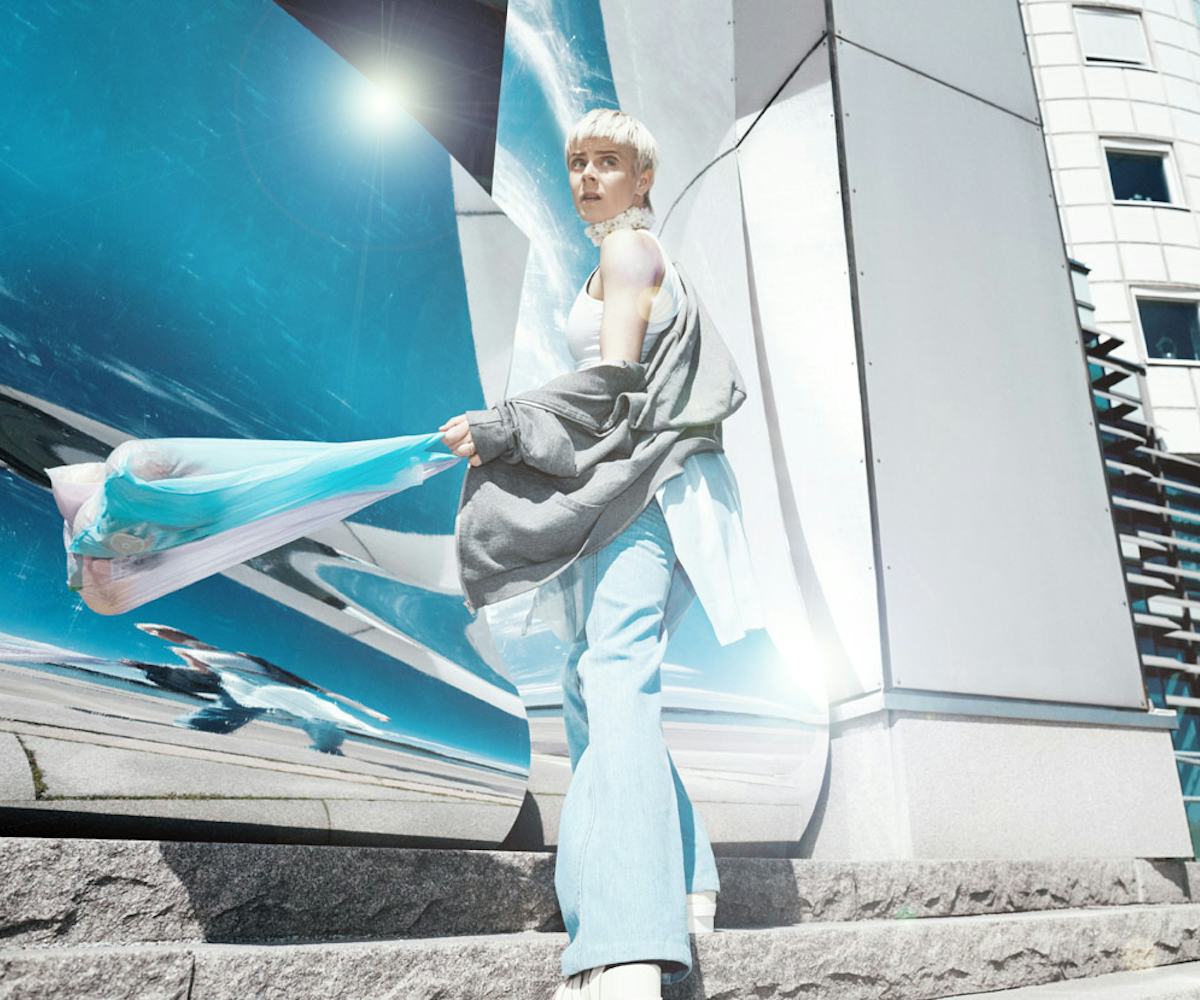 Photo by Alessio Bolzoni
The Return Of Robyn Is Good For The Soul
Dance on your own, together
The world is hurling through the cosmos, and collective tensions are high. What we need is an experience that transcends all space and time, an anthem that breaks down walls and unites the people. What we need is Robyn. And she's coming.
Well, hopefully.
Here's why we're feeling optimistic, though: Careful listeners picked up on the fact that, in the sixth episode of GIRLS' final season, Lena Dunham premiered a new Robyn song called "Honey." As the story goes, Dunham reached out to Robyn to see if she could use yet another one of the pop icon's songs for her show. Robyn sent her material she was working on, and "Honey" happened to be the lucky one. 
"It wasn't ready to be released," Robyn wrote on Instagram, "but we finished this version for her and GIRLS." What followed was a flood of demand for the studio version. "Robyn has new material," the internet whispered. Where. Is. It?
Patience, friends. If her 2016 Governors Ball set, subsequent tour, the handful of experimental EPs, and an archival remix project is any indication, Robyn bows to no fan peer pressure; Robyn runs her own world, and we simply exist within it. This has been the case since "Show Me Love," her 1997 single that made her a star in the States. 
"A lot of people who do pop-related music and have a huge coolness factor, make you scratch your chin and wonder what's behind this? What's the angle here?" Röyksopp's Torbjørn Brundtland, a frequent Robyn collaborator, says. "But Robyn's really not about that angle; she's just about the true energy, and it feels so genuine all of the time."
Robyn follows no trend but her own. "She doesn't deviate to whatever is current," Röyksopp's Svein Berge says. Robyn's departure from Jive Records in 2005 freed her to wave her freak flag proudly. Now under her own record label, Konichiwa Records, Robyn pushes the boundaries of pop, shaping and molding it to fit her needs and delivering unexpected, thrilling, nuanced, and uniquely emotional dance floor anthems. Body Talk, her 2010 trilogy that gave the world opuses like "Dancing On My Own" and "Call Your Girlfriend," kicked off a Robyn Renaissance of sorts. The dance music craze Lady Gaga ushered in with 2008's "Just Dance" shined a new light on the music Robyn had been making for years. The world finally woke up to her thoroughly modern yet timeless brilliance.
Now, after nearly seven full years since her last solo album, there's hope for a new one. She's flexed her electronic muscle with a Röyksopp-assisted mini album, went disco with La Bagatelle Magique, and euphorically housed with Mr. Tophat. From the snippet of "Honey," it appears she's returning to her Body Talk days. If she isn't (we still haven't heard the finished version), it's going to be incredible regardless because Robyn is just that good; she has longevity. "Those who have been following her know that she's consistent," Berge says. 
There hasn't been a song as transcendent, slick, as bitter, and as sweet as "Call Your Girlfriend" since, well, "Call Your Girlfriend." Perhaps "Honey" will be what we've been waiting for: sweeping, anthemic, and deliciously emotional because that's the music Robyn makes. It's the music we deserve and the escape we crave. She says outright in "Honey" that she has what we want, but perhaps she also has what we need.