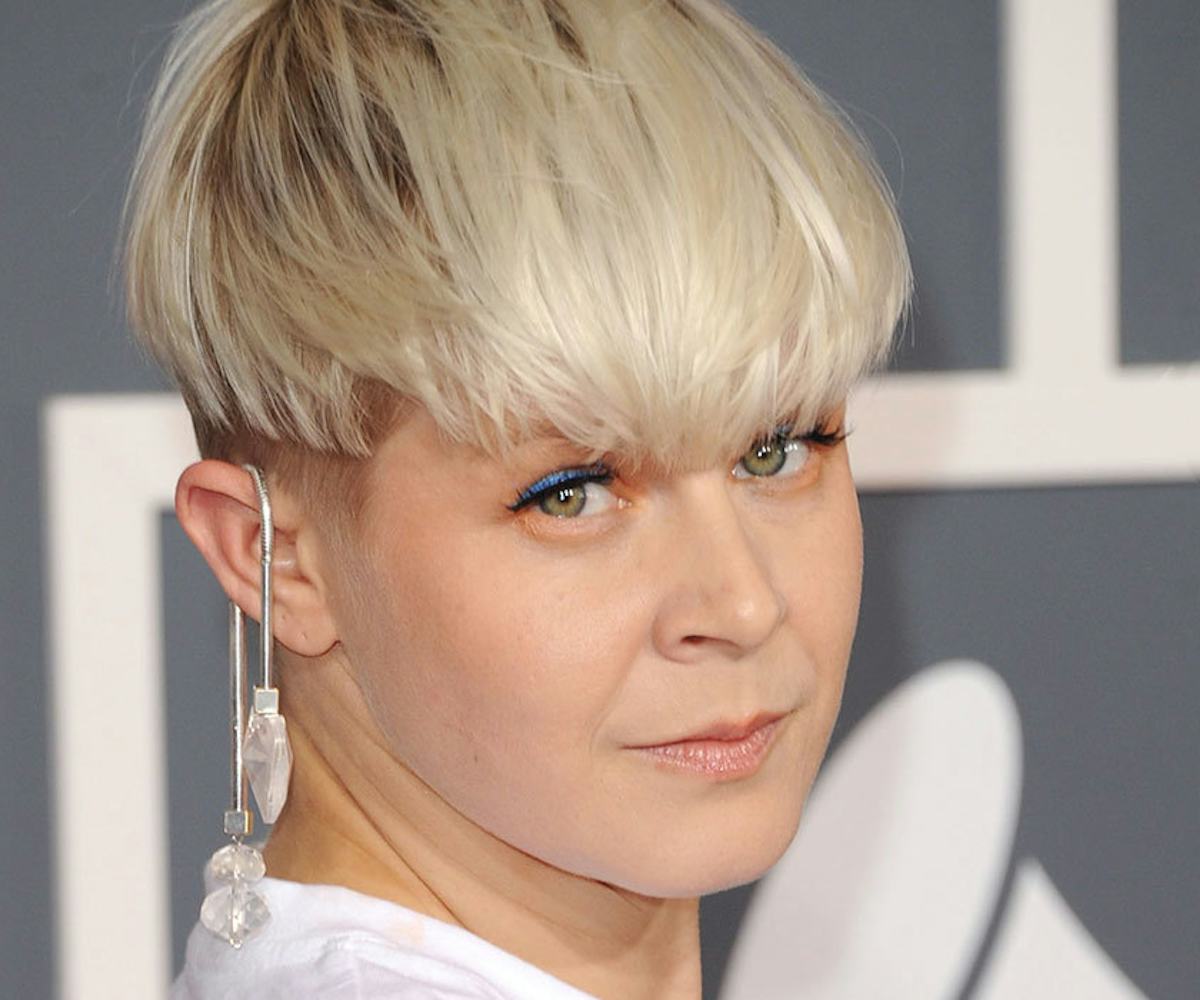 Photo by Jason Merritt/Getty Images
Robyn And Tove Lo Speak Out About Harassment In The Music Industry
"A no is a no—respect it!"
Over 2,000 Swedish women have signed an open letter condemning sexual harassment in Sweden's music industry. Robyn, Tove Lo, Icona Pop, and First Aid Kit's Johanna and Klara Söderberg have all contributed to it.
Sweden's Dagens Nyheter newspaper published the letter, which includes a series of testimonials from a handful of women in the music scene, calling for major change across the country's growing and highly influential music industry. "In the music industry, we work around the clock, often with unsafe and temporary employment," the letter reads, adding that courteousness can often be used against those in lower power positions. "This makes women in the music industry targets for interactions that are often of a sexual nature. We live in a life where the law of consent is still far away, where we are objectified and where sexual abuse and harassment are more common than not."
Those that signed the letter—2,192 women in total—demand a zero tolerance policy and protections for those who may be victims, including firing those who have a history of abuse and harassment.
Mark Dennis, the managing director of Sony Music's Swedish extension, praised the letter. "We will put all the effort to correct these distortions and, at the same time, note with great sadness that we have taken far too easy on what has proved to be a frightening structural problem," he writes in a statement shared to Facebook. The CEO of Universal's Swedish hub, Per Sundin, and Warner Music's Nordic president, Jonas Siljemark, too, have voiced their support for these women and any victim that hasn't come forward, vowing to make the industry a safer place.
As more and more women come forward in Hollywood, it's easy to overlook the widespread abuses of power on the music side of the entertainment industry. Sweden's rallying behind its artists is a prime example of the direction our society should move in. Seeing major record labels encourage protections rather than take the hands-off approach we saw in the heat of Kesha's legal battles with Dr. Luke and Sony is exactly the type of support system necessary for ensuring a safe environment for creativity and art.
The Dagens Nyheter letter ends with a promise from the signees to the music industry:
Musicians in the music industry, it is your responsibility to ensure that no one is sexually harassed in the workplace. We will support all the stories we have shared with and have learned. We will continue to listen to each other and support each other. We will lay the shame where it belongs, with the perpetrator and those who protect him. We speak with one voice and will not comment on the content of this article. A no is a no—respect it! We know who you are.