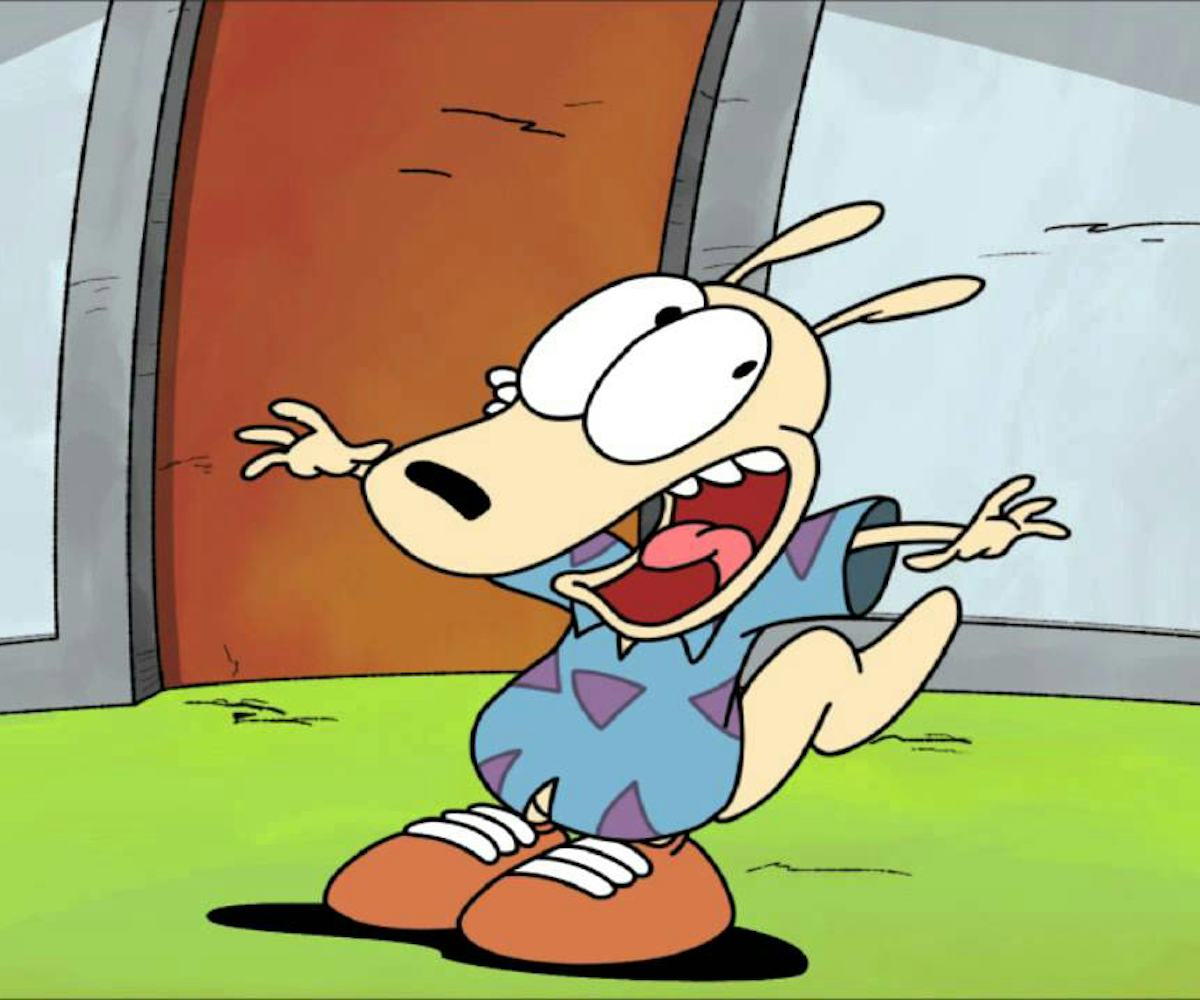 Photo courtesy of Nickelodeon
'Rocko's Modern Life' Is The Latest '90s Favorite To Get A Reboot
Rocko's Modern Life is one of those children's shows that would never be made today. Well, it would, but it'd play it safe. Looking back, I'm astonished I was allowed to watch that and The Ren & Stimpy Show, questioning what their effect on my character has been. 
Anyway! Rocko's Modern Life is actually getting the reboot treatment. Nickelodeon is bringing it back for a one-hour special in November 2018 called Rocko's Modern Life: Static Cling. Entertainment Weekly reports that the original voice cast will be returning. Nickelodeon says the characters are returning to Earth after being lost in space for more than two decades. "Rocko has trouble accepting this 21st-century modern life, while Heffer and Filburt embrace every aspect of new technology, social media and the endless diversity of food trucks," the company says. "Rocko wholeheartedly believes that his nostalgia for the past can save him from the tortures of the modern world." The irony of the nostalgic appeal of bringing this show back is not lost on us.
Rocko's Modern Life is among a collection of shows Nickelodeon is reviving. Invader Zim zips back into our lives later this year along with Hey Arnold!: The Jungle Movie. How very, uh, modern.