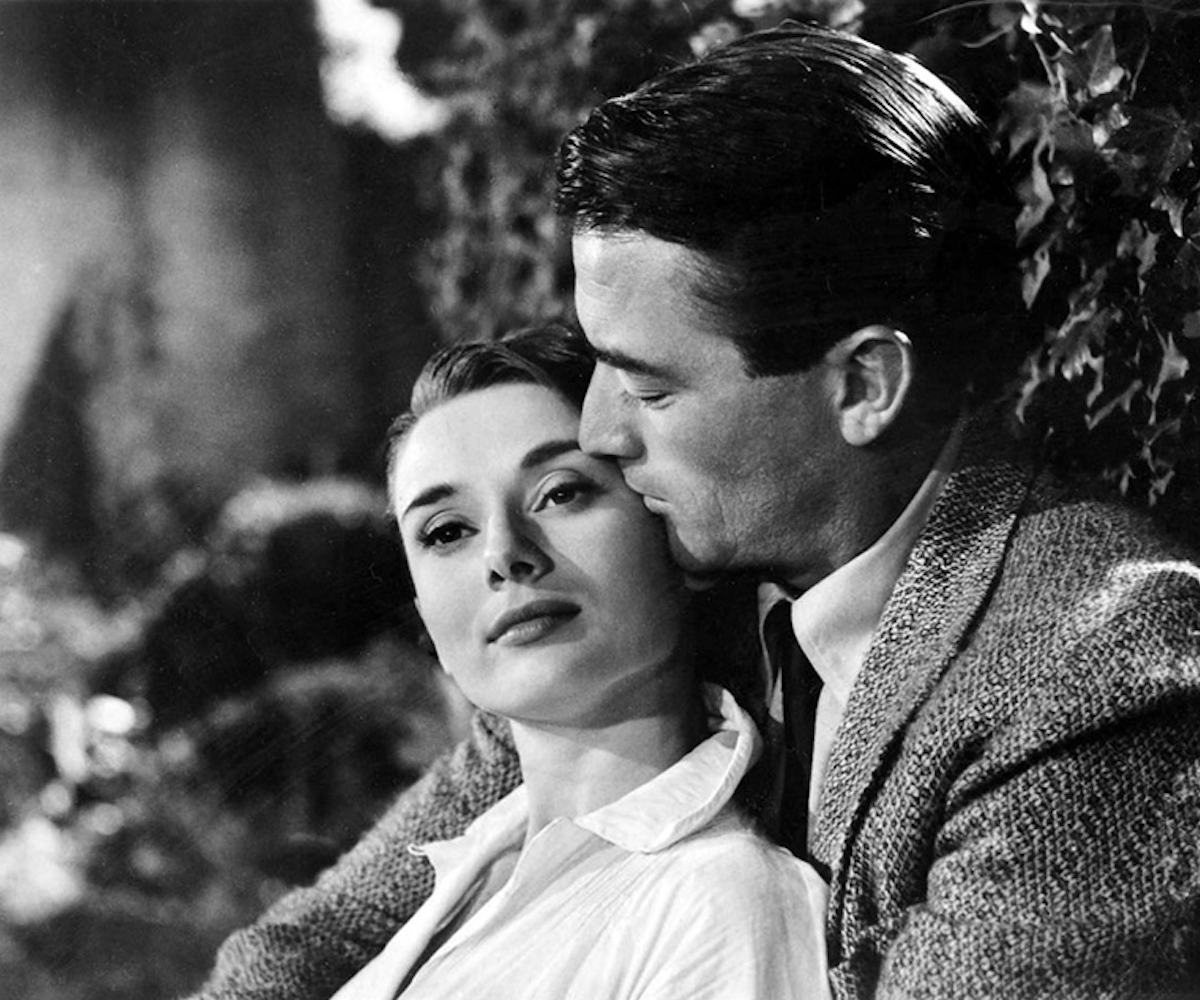 private icon: roman holiday
take a trip to the past with our fashion inspiration.
Given the opportunity to be a princess, most people would be thrilled, but that was not the case for Audrey Hepburn's character, Princess Ann, in the 1953 hit Roman Holiday. And we're pretty glad about that because without her ditching her embellished royal garb, we wouldn't have the casual, retro fashion inspiration we have now.
From her boxy blouse to her long circle skirt, Anya Smith's (Princess Ann's commoner pseudonym) wardrobe is totally covetable for spring. Especially when you get your hands on a pair of floral flats and an a coordinating scarf like she wears in the film--or espcially if your springtime costar is a flat out hunk like Gregory Peck... but I digress.
Instead of reaching for the shorts shorts and crop tops of your inner '90s child when the weather heats up, throw back a little further and get in touch with your inner '50s ingenue. To do so, just check out the Roman Holiday-inspired picks in our slideshow--we even threw is a couple princess picks, too.
To channel Anya Smith you'll need...
Marc Jacobs Silk Blouse -- $495
Flora by Gucci Eau de Parfum -- $100
To channel Princess Ann you'll need...
Carven Taffeta Dress -- $260.75
Maybelline SuperStay Lipstick in Perpetual Peony -- $9.39
Bijoux de Famille Brooch -- $304