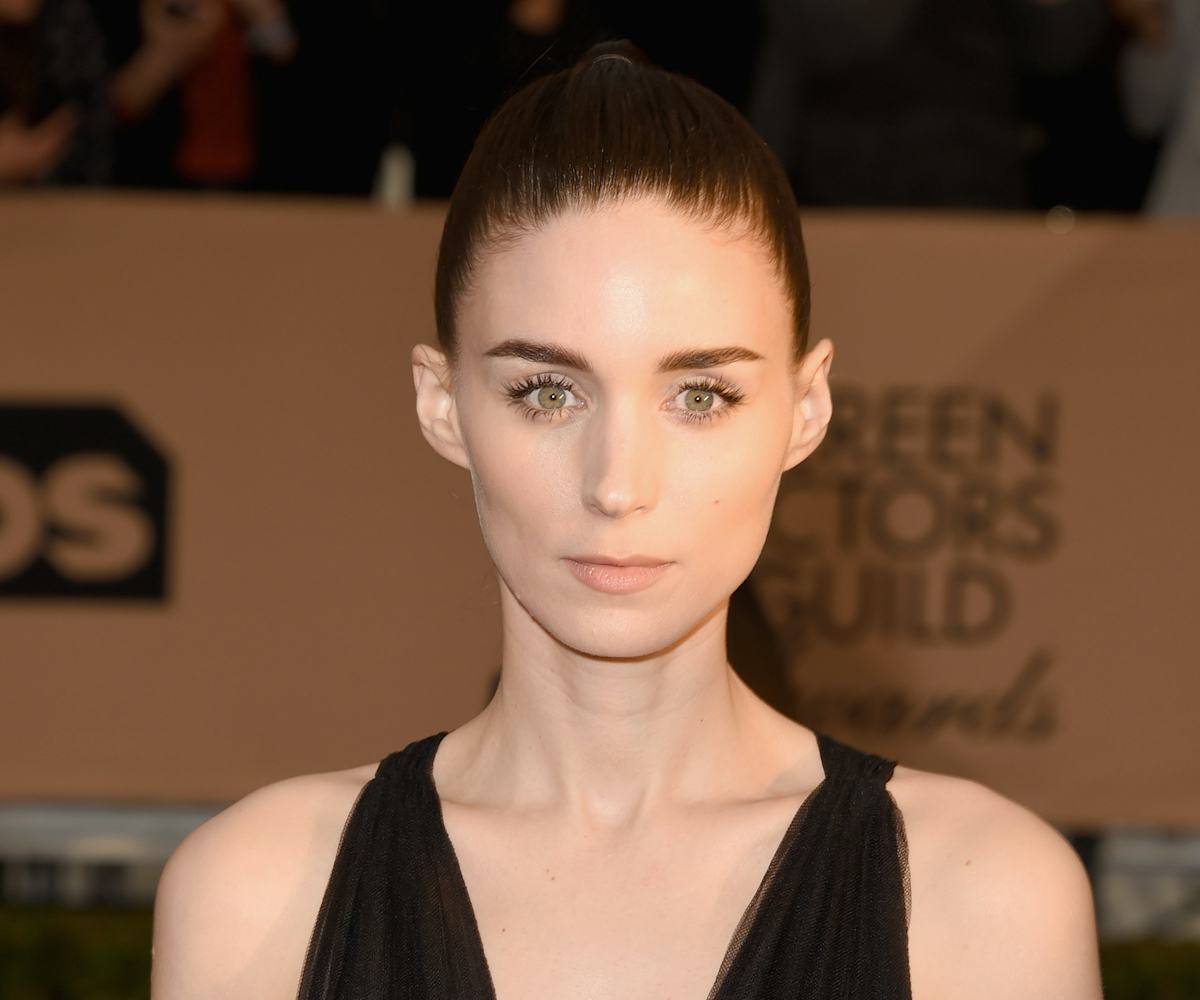 Photo by Jason Merritt / Getty images
Rooney Mara Will Play A Pop Star In 'Vox Lux'
With original songs from Sia
Rooney Mara is one of our more unassuming movie stars, preferring to leave it all on the screen instead of all over Instagram. That's precisely why she strikes us as an odd choice to play the pop star Celeste in Brady Corbet's upcoming film Vox Lux. But hey, we guess that's why they call it acting, right?
Vox Lux will track Celeste over the course of her 15 year career, while "looking at the major cultural evolutions of the 21st century through her eyes." No word yet on whether or not Mara's character will be based on any of her real life counterparts, but, suffice it to say, the Britneys, Katys, and Gagas of the world have provided the filmmakers with ample amounts of real life material from which to mine. 
One way in which the film will borrow from the current pop landscape is by enlisting Sia to write original songs for the film's soundtrack. This automatically lends this effort far more industry cred than say, Popstar,tThe Lonely Island comedy that took no prisoners in its skewering of the frivolous music industry. Corbet, who's part of the deadly serious Borderline film collective, will likely take a far different approach. Though with Rooney Mara and Sia on board, how could you go wrong?