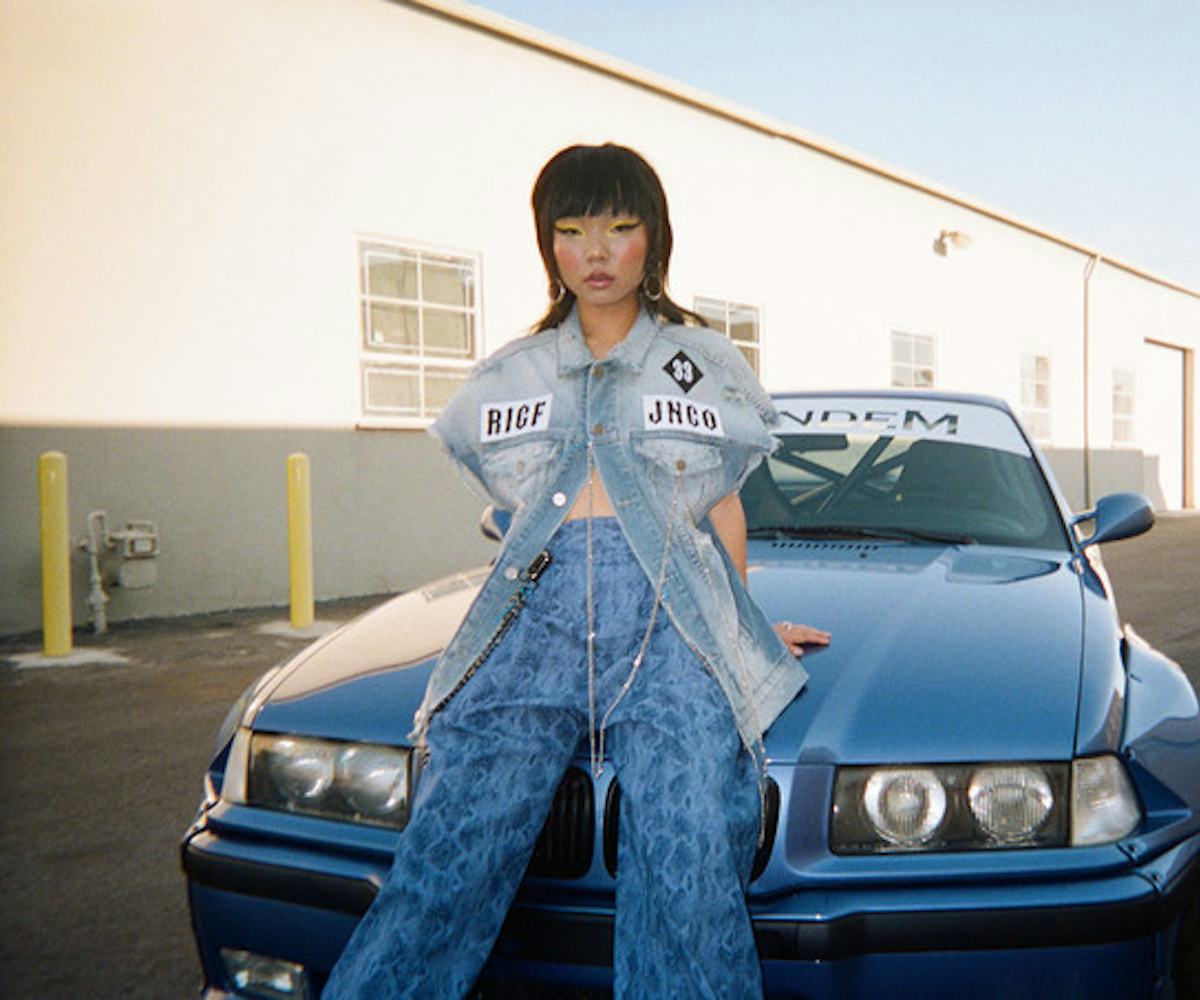 Photo courtesy of Rose In Good Faith
JNCO Is Back, And Better Than Ever
The throwback brand teamed up with Rose In Good Faith for a full-on revival
When we look back on trends of the '90s and the early aughts, there are a few we never thought would see the light of day again. While we predicted that the chokers and anklets would have a moment in the sartorial spotlight again, it seemed highly unlikely that the oversized pants from that era could ever be revived.
With a low-rise jean comeback already happening (believe it or not), it looks as if another denim trend is rising from the dead: the return of JNCO. While the brand first made a comeback back in 2015, the return of its wide-leg, baggy silhouette didn't seem to quite catch on as they did three decades prior. Now, a sick new collaboration is putting the once-forgotten brand back on the map.
JNCO has teamed up with L.A.-based luxury streetwear brand Rose In Good Faith on a six-piece capsule collection. "RIGF x JNCO tells a story of our childhood and youth: Japanese tuner cars, video games, and high-octane," says David Teitelbaum, co-founder of Rose In Good Faith. Baggy unisex pieces—from denim to hoodies and tees—are cut to order in luxury materials such as French terry, neoprene, and Japanese denim.
While the collection has a more modern twist on the originals, you'll still catch a glimpse of the brand's iconic graffiti logo and flame print throughout the collection.
A total JNCO revival was somewhat unexpected, but we're definitely not mad at it. The collection will be available for five days only, starting this Thursday, via a virtual pop-up shop at RIGFxJNCO.com. Can't wait? You can sign up for early access and get your hands on the collection starting tomorrow at 6am.
Click through the gallery, below, to take a closer look at the new capsule.