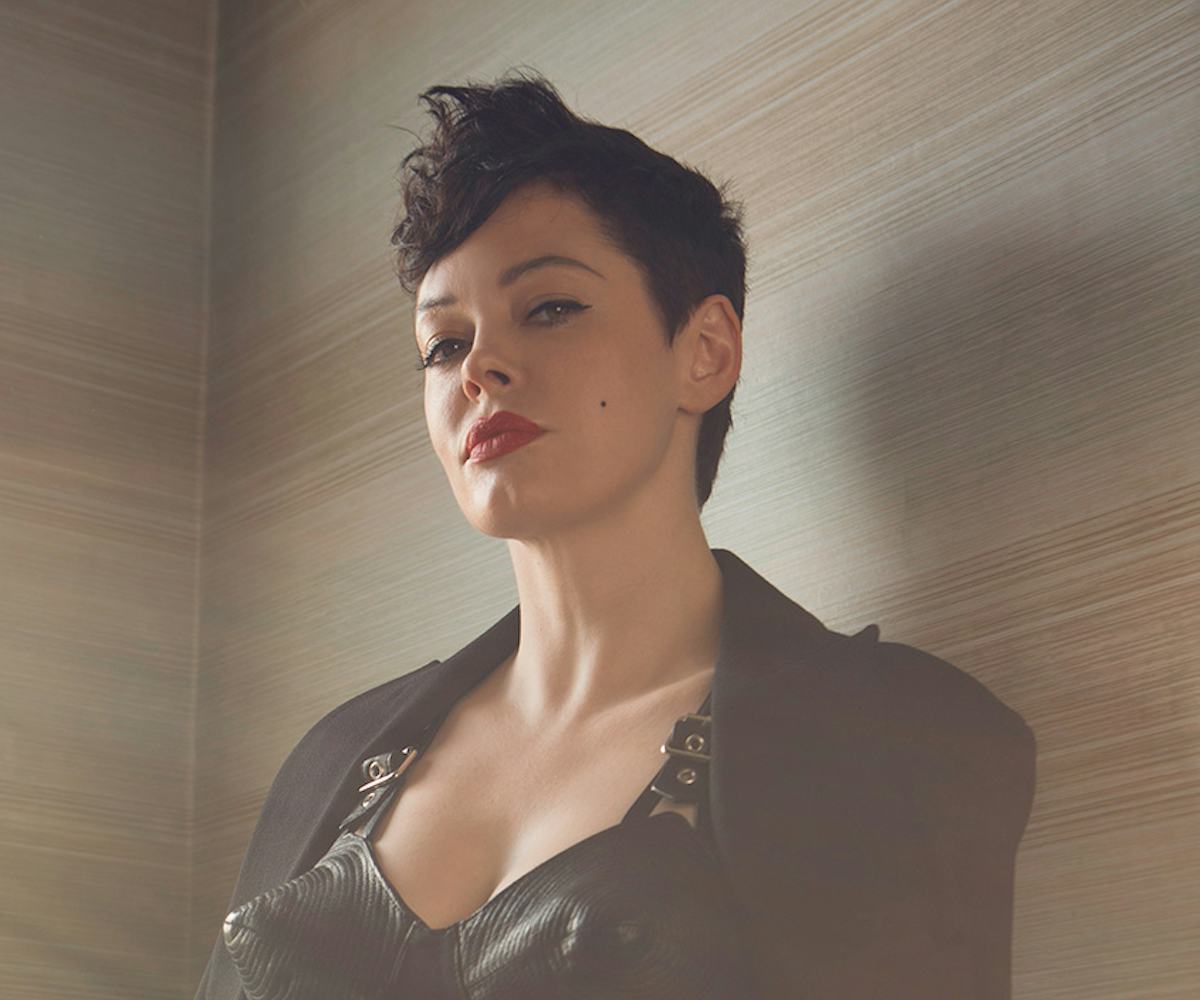 Photo by Janell Shirtcliff
Rose McGowan Slammed Caitlyn Jenner's 'Woman Of The Year' Speech
'Being A Woman Comes With A Lot Of Baggage'
Glamour's decision to name Caitlyn Jenner their 'Woman of the Year' continues to ruffles feathers. After the husband of Moira Smith, a police officer who died on 9/11, returned his wife's posthumous award in protest, Rose McGowan is also speaking out against the magazine's controversial decision. But McGowan has decided to go after Jenner directly, in a vitriolic Facebook post that criticizes the former Olympian's acceptance speech in which she said that the "hardest part about being a woman is figuring out what to wear."
"Caitlyn Jenner you do not understand what being a woman is about at all. You want to be a woman and stand with us- well learn us. We are more than deciding what to wear. We are more than the stereotypes foisted upon us by people like you," McGowan wrote. "You're a woman now? Well f*cking learn that we have had a VERY different experience than your life of male privilege." 
This is just the latest chapter in McGowan's emergence as one of Hollywood's strongest feminist voices. "Woman of the year? No, not until you wake up and join the fight," the actress continued. "Being a woman comes with a lot of baggage. The weight of unequal history. You'd do well to learn it. You'd do well to wake up. Woman of the year? Not by a long f*cking shot."
McGowan's words were hash, but they come from a place of deep truth. She spent a career battling gender inequality in an industry prone to it, so it's understandable why she felt Jenner's comments trivialized her struggle. And to show that she's not completely unaware of Jenner's own struggles, McGowan said she's "happy" that Jenner is "living her truth" but that "comments like hers have consequences for other women."
"How we are perceived, what our values are, and leads to more stereotyping," McGowan concluded. "If you know you are going to be speaking to media about being a woman, maybe come to understand our struggles."  
McGowan has since deleted the post.