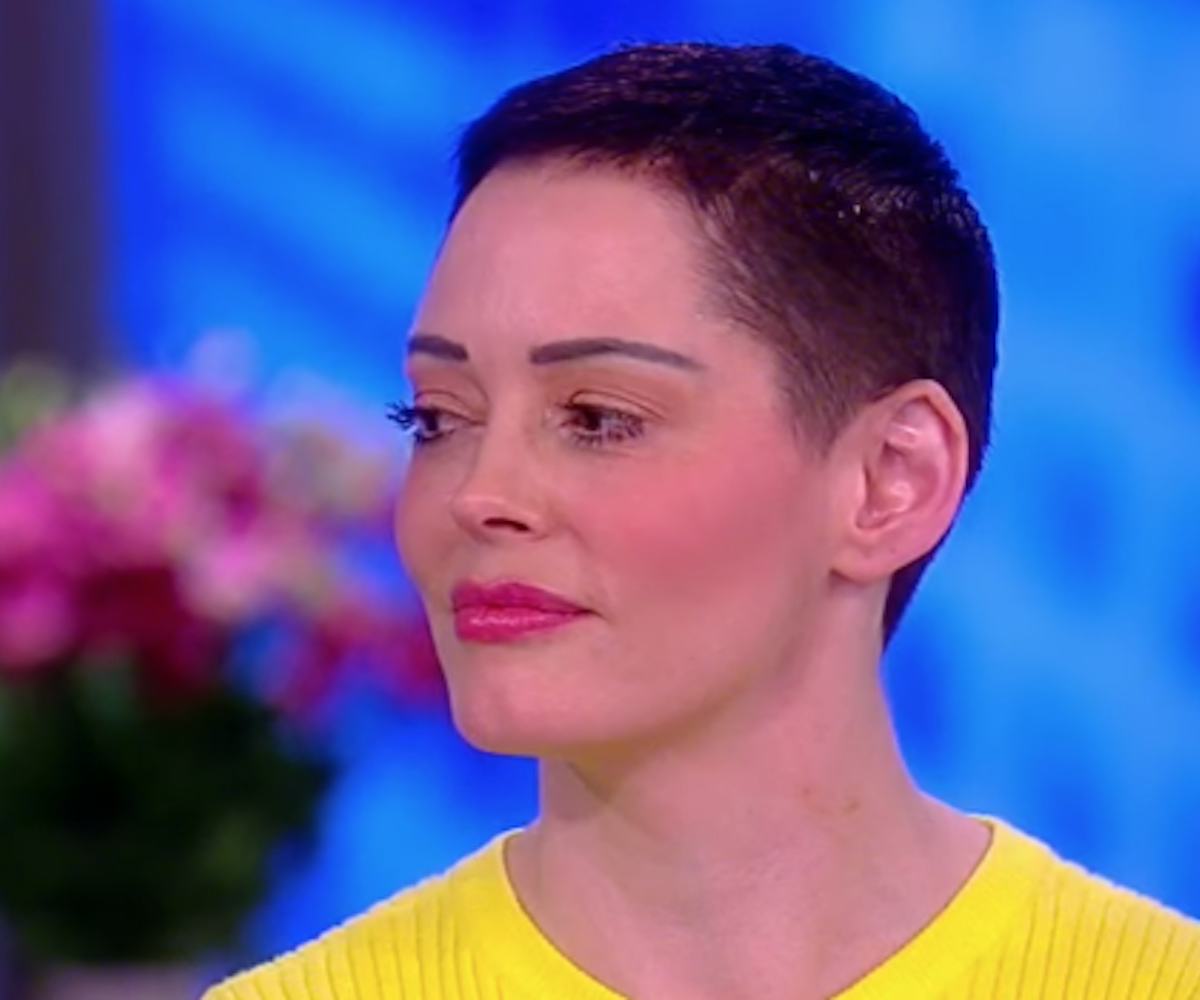 screenshot via youtube
Rose McGowan Calls Out Justin Timberlake's "Fake" Support Of Time's Up
"I'm sorry to puncture your heroes but sometimes these heroes need to be better"
Actress and activist Rose McGowan is the latest person to criticize Justin Timberlake's "support" of the Time's Up. For the past month, Dylan Farrow and countless Twitter users have called out the artist's hypocrisy for working with alleged sexual predator Woody Allen while supposedly supporting the movement and his tasteless tweet in which he called his wife, actress Jessica Biel, "hot" while using the #TimesUp hashtag.
McGowan echoed these sentiments while elaborating on why she called out those who chose to wear black during the Golden Globes while appearing on The View. "The thing is, the intentions are good, but I know the people behind it. You know, it's four CAA agents who needed good PR. And I hope that they desperately help these women."
She continues, "There's Justin Timberlake hashtagging 'My wife looks hot tonight,' hashtag Time's Up, hashtag I just did a movie with Woody Allen," she said. "Come on, it is fake. I wish everybody were good. I'm sorry to puncture your heroes but sometimes these heroes need to be better." Amen. 
McGowan also opened up about her journey of finding strength over the past 20 years, the true meaning of #RoseArmy, and why sexual assault and rape cases shouldn't have a statute of limitations. You can see her honest discussion in full, below.