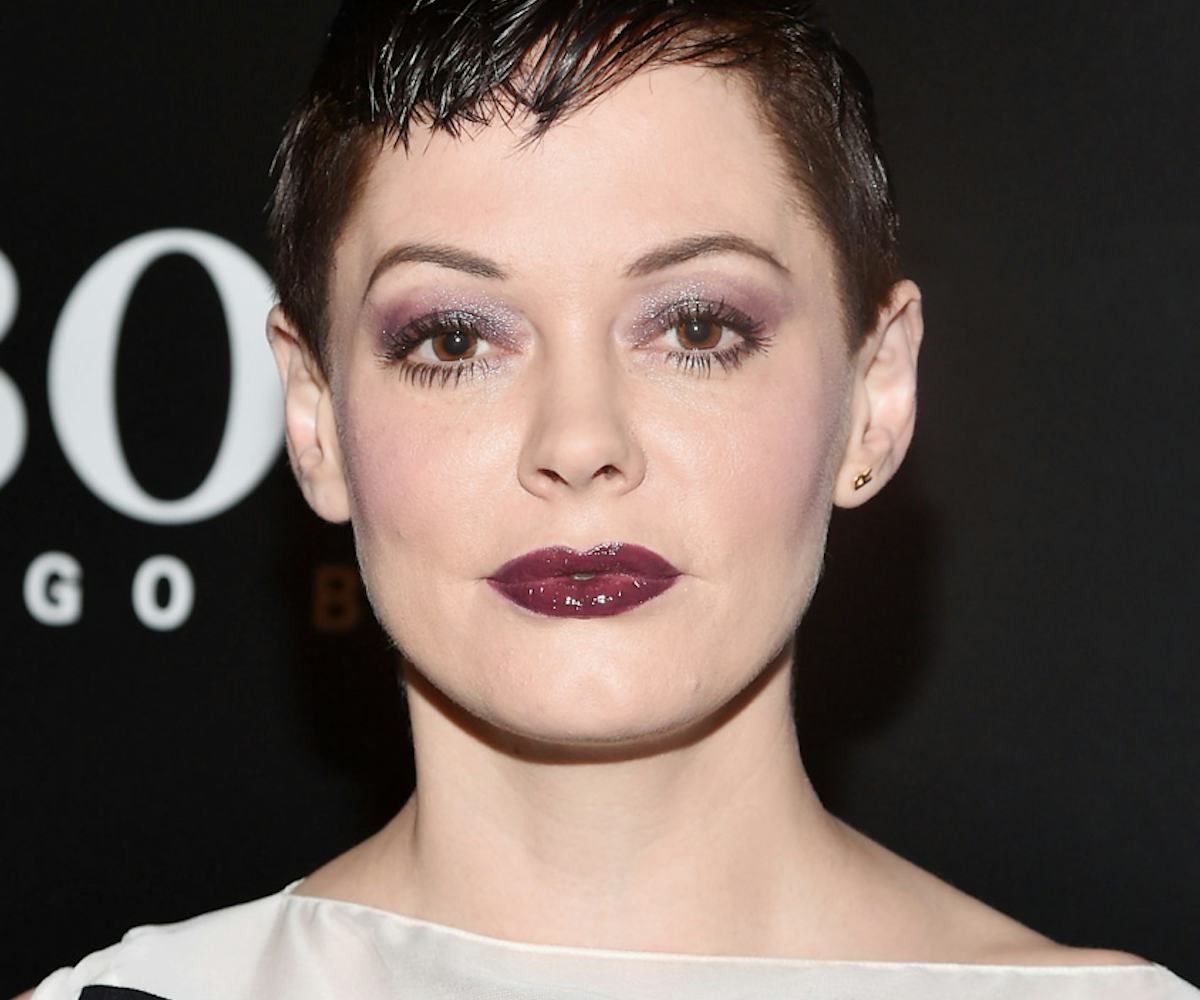 photos via getty images
we can't stop looking at rose McGowan's new 'hairdo'
or hat, or whatever it is.
Rose McGowan has been known to take fashion risks on the red carpet. The actress and director is still answering questions about that "dress" she wore at the 1998 VMAs ("punk as fuck!" she called it on Twitter). Well last night Rose McGowan one upped even herself at the Daily Front Row L.A. Fashion Awards, where she showed up in a helmet/hat/hair hybrid that made her look like space aged cartoon character whose job is just not giving a f*ck. 
Apparently, she's just getting started.