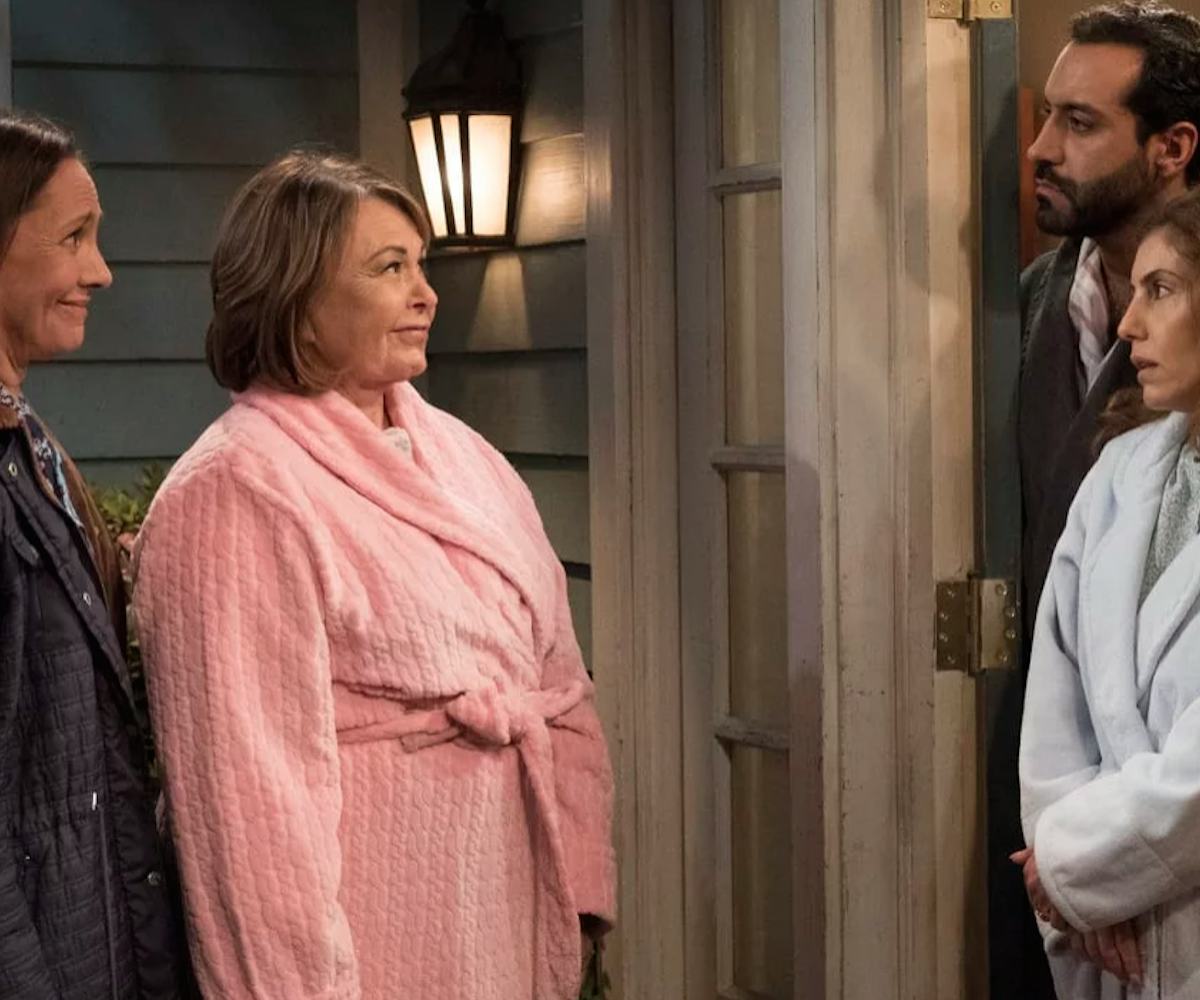 Photo by Adam Rose/ABC
The Internet's Not Pleased With The New 'Roseanne' Episode
The Roseanne reboot has been no stranger to controversy since its premiere earlier this year, and last night's episode was no exception
According to Entertainment Weekly, the episode sees Roseanne Barr's character worrying over her Muslim neighbors' house potentially being "a sleeper cell full of terrorists getting ready to blow up our neighborhood" and them building a bomb after seeing a pile of fertilizer near their garage. By the end of the episode, she gets to know her neighbors and, in the process, faces her own biased racism and realizes that "there are probably more similarities than differences" between them, per co-executive producer Dave Caplan. Apparently, the episode was pitched by Barr herself as she wanted "to get a comeuppance for her own bias."
That said, the backlash to the episode online has been swift, with some questioning why ABC allowed Barr to take an overtly political stance when Black-ish was forced to put an episode about black athletes kneeling during the national anthem at games on an indefinite hold.
Others were perturbed by Muslim terrorism being the focus of the episode rather than a threat that they feel hits closer to home—gun violence and terrorism perpetrated by white men.
The Daily Beast's Kevin Fallon notes that, while the initial premise is shaky, "the series tackled the subject admirably."
"Turning Roseanne Barr into an avatar for tolerance and compassion in the immigration debate, and particularly in terms of racist hatred for Muslims, is about as high-level a troll as television can get away with these days," Fallon wrote. "It's almost laughable on the surface."