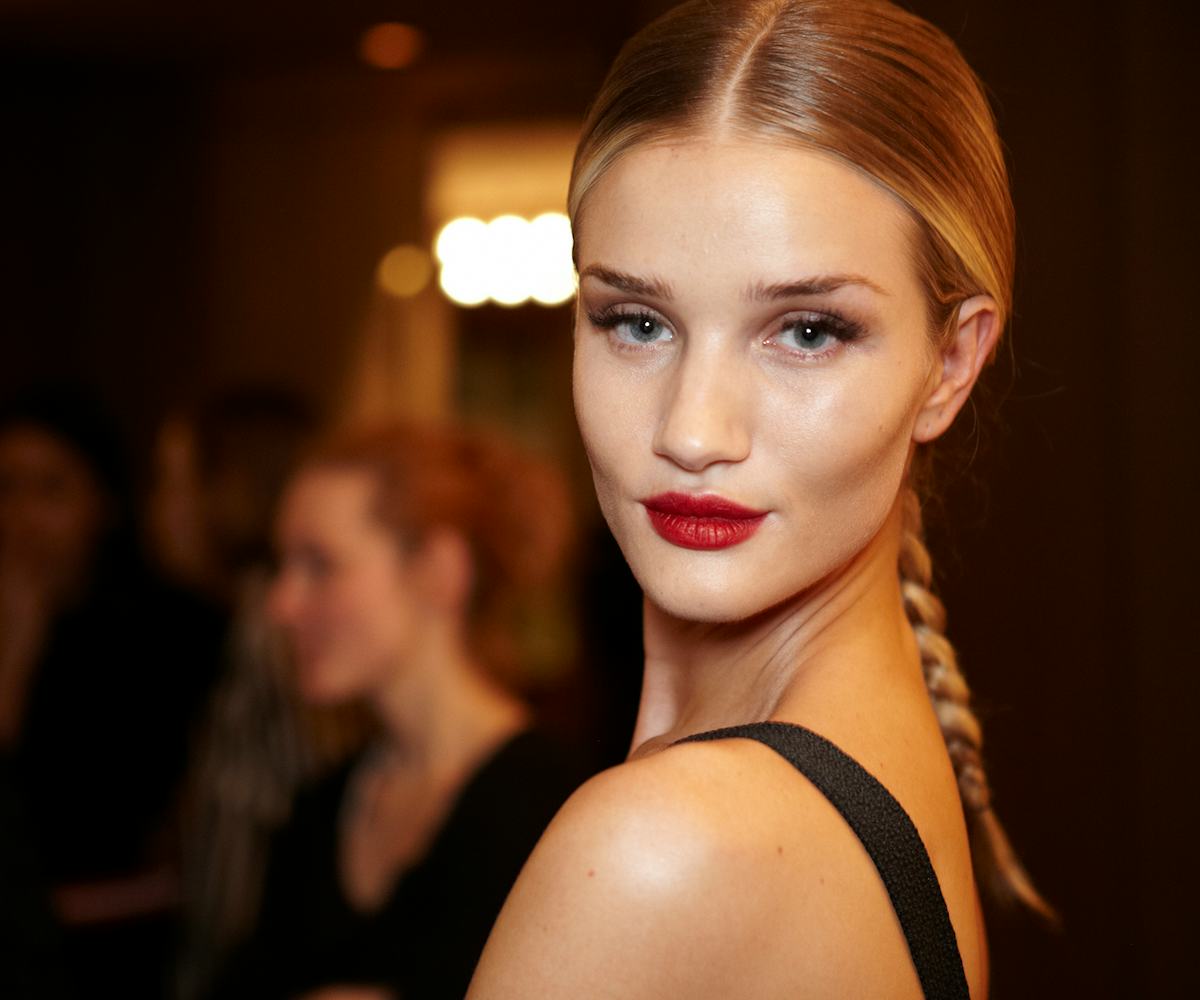 the face: grace
perfect your brows and lashes with eyeko and lisa eldridge.
There's a lot of hubbub around Fashion Week, but sometimes the most meaningful shows are the ones with the least amount of pomp or circumstance. Case in point: the launch of Grace, a collection of chic black dresses, that took place at the Cafe Royal in London.
Styled by Katie Grand and modeled by major british models like Rosie Huntington-Whiteley, Suki Waterhouse, and Sam Rollinson, the collection is super-glam--just the sort of thing you can expect to see on Oscar noms this year. Just as chic is the makeup by legendary artist Lisa Eldridge for Eyeko.  We got the scoop on how Eldridge created the eyeliner-free, fresh-faced eye makeup for the show below. It's so easy that we think you might just be willing to give up your trusty eyeliner, just for a little bit. 
BROWS:
Eyeko's Brow Liner (launching in May 2014)
To create a Grace-inspired brow, fill out sparse areas in with Eyeko's Brow Liner. Don't go overboard! Just fill in gaps. Then smooth it over with the Brow Gel. 
LASHES:
Eyeko Lash Curler
Eyeko Lash Wardrobe (launching April 2014)
Curl your lashes first with Eyeko's TKTK and then add some of the brand's Black Magic Mascara to just the tips of the upper lashed. Then add one or two of the Corner Lashes from the Lash Wardrobe to your outer lashes for an extra lift--sort of like a no-liner cat eye!
Suki Waterhouse
Rosie Huntington-Whiteley
Grace fall '14
Grace fall '14
Grace fall '14