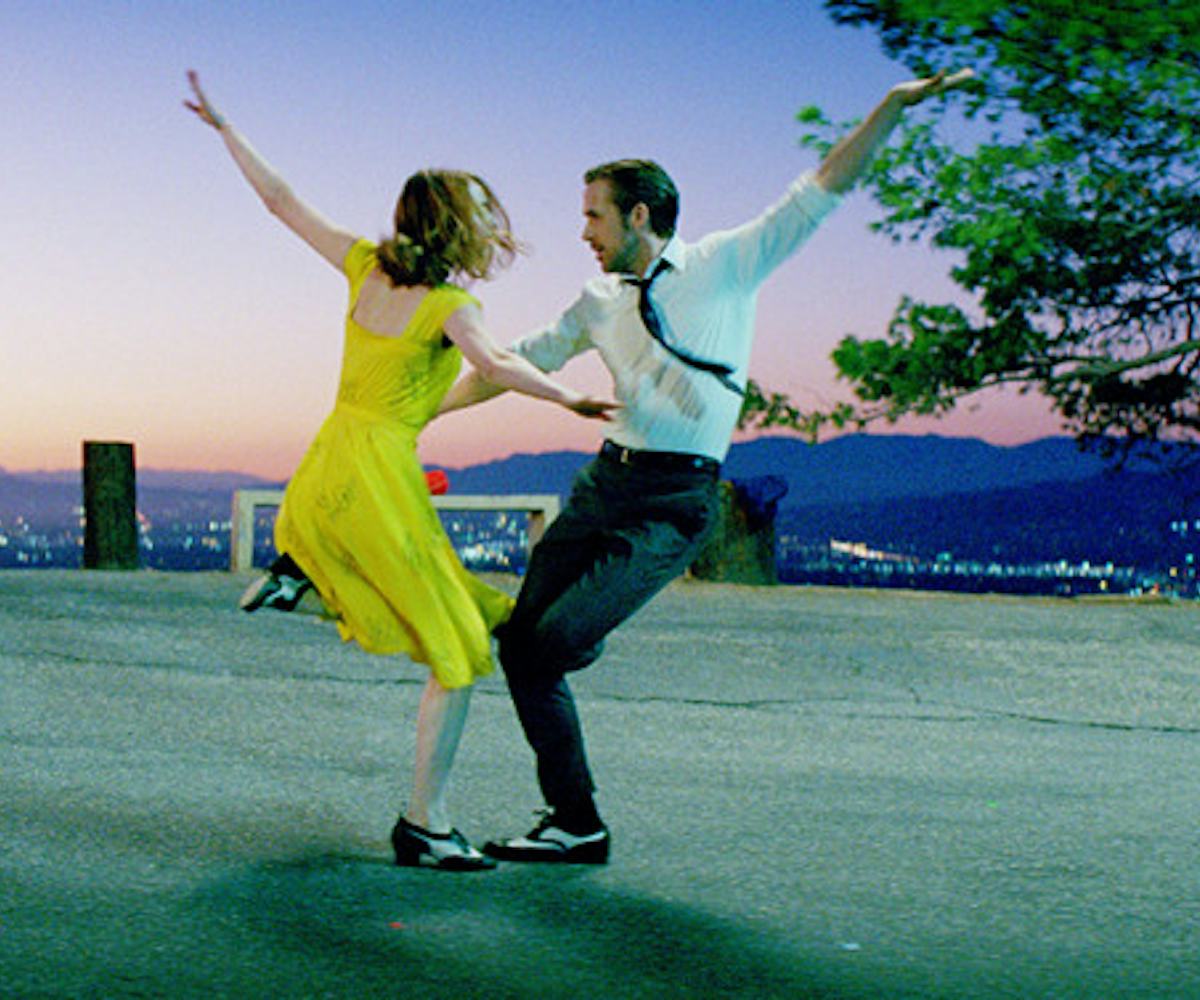 Photo courtesy of Lionsgate
Rostam Has Strong Feelings About The Lack Of Diversity In 'La La Land'
Not everyone is swooning over La La Land, the throwback musical that most experts are picking to win all the Oscars come February. But, while some critics have taken issue with the film's suspect plotting and character development, Rostam Batmanglij has a more specific set of complaints. The former Vampire Weekend member took to Twitter on Wednesday to voice his many frustrations with the way the film treats diversity.
In one tweet, Batmanglij, who is gay, bemoaned the lack of queer characters in the film, writing "La La Land didn't have a single gay person in it #NotMyLosAngeles." He later expressed disappointment at the lack of people of color in the film. Those who have seen La La Land will be compelled to point to John Legend's small but pivotal role, however, Batmanglij isn't buying it. "The people of color written into the script were not really important to the story," Rostam wrote. "John Legend gave a great performance but his character was what? A sellout? Who made uncool pop music?"
Batmanglij goes on to explain that while "black people invented jazz," it's Gosling's character who plays the film's jazz traditionalist and savior. "Sorry, this narrative doesn't work for me in 2016," he added. 
With diversity in film expected to be a major factor in this year's Academy Awards, we'll have to wait and see whether or not Batmanglij's concerns ultimately factor into La La Land's Oscar chances.