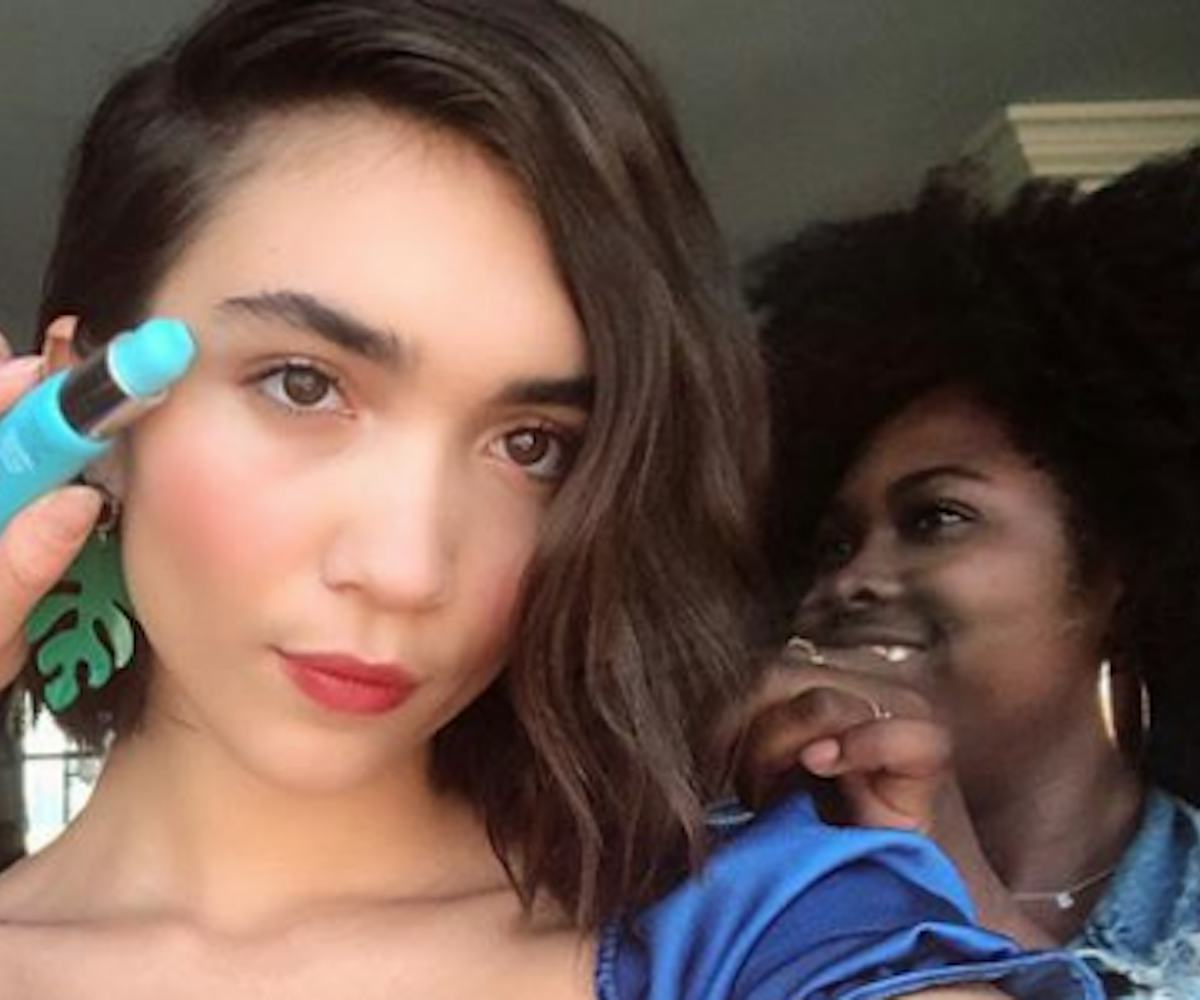 Photo via @rowanblanchard Instagram
Rowan Blanchard Isn't Really Into The Whole Self-Care Thing
"I guess beauty isn't so much self-care for me as much as it is autonomy"
This year, Bliss, the legendary spa and skin-care brand of our youths, got a total makeover. On the heels of its spring relaunch—which includes all new clean formulations and PETA-certified cruelty-free products—we caught up with Rowan Blanchard, former NYLON cover girl and Bliss' newest brand advocate.
For a brand that's positioned itself as an advocate for animal rights and cleaner skin care, it's only right that Bliss teamed up with Blanchard, who is known for being an outspoken activist. That, and for having, like, really great skin.
Out of all Bliss' new offerings, Blanchard definitely has some favorites. Her desert island product? The Mighty Marshmallow Mask, a whipped mask that revives, hydrates, and brightens—the perfect pick-me-up for when fall's chilly air starts to wreak havoc on our complexions. "I don't like to wear a lot of makeup if I don't have to, so it's great to wear something that makes your skin look brighter without having to put anything on," says Blanchard.
While masking is something that falls under today's buzziest beauty term, self-care, Blanchard doesn't consider any part of her routine—or beauty, in general—as self-care. Rather, she looks at it as a means of independence and control. "I think beauty, for me, has been something that's more about how I can manipulate other people's gazes and how I can kind of choose to be seen—and I think that's more interesting," she says. "I guess beauty isn't so much self-care for me as much as it is autonomy. It's one of the very few things we can actually control about our bodies that are so regulated and politicized. It's our way of choosing how we're viewed."
The world of beauty can be seen as superficial—from the transformative power of cosmetics to the "selfish" act of self-care. But Blanchard thinks it has much more significance than that. "Beauty should be historicized. I don't think it is, even though it's changing, and the trends are changing, and maybe anti-aging is going out and self-care is coming in, but, at the same time, beauty has always held a really political history—and a violent history. And that's a really fascinating way of taking it."