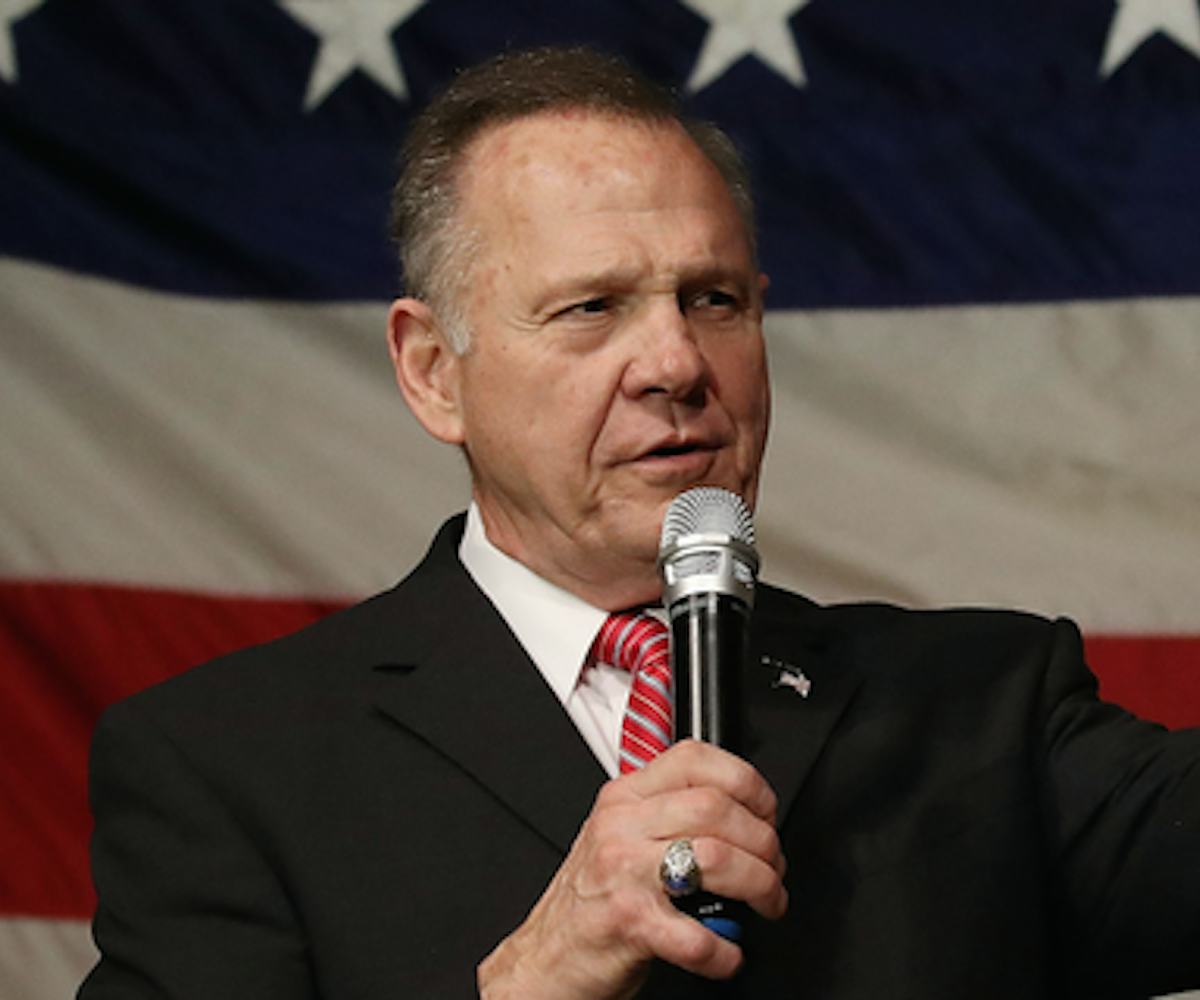 PHOTO BY JOE RAEDLE / GETTY IMAGES
All The Best Reactions To Roy Moore's Election Loss
Last night, Democrat Doug Jones won Alabama's Senate election against conservative Republican candidate and accused pedophile Roy Moore. Celebrities, public figures, and Twitter users across the nation took to the social media platform to react to Jones' narrow and victorious win, and it was nothing short of incredible. Here are some of the best:
We agree, Chris Evans. This win definitely made 2017 slightly less shitty.
This .GIF from Passenger 57, courtesy of Ta-Nehisi Coates, pretty much sums up how we have always felt.
Amen, Amber Tamblyn!
Tweet the change you want to see. It really works!
Literally same.
Hillary Clinton shared some much-needed words of encouragement to keep pushing toward change. 
One Twitter user took Jones' win to note the bravery of Moore's victims and cite the importance of black lives and black women. 
Here's another reminder that Moore is an awful person who we definitely need to save that poor horse from.
Indeed. 
We couldn't agree more.