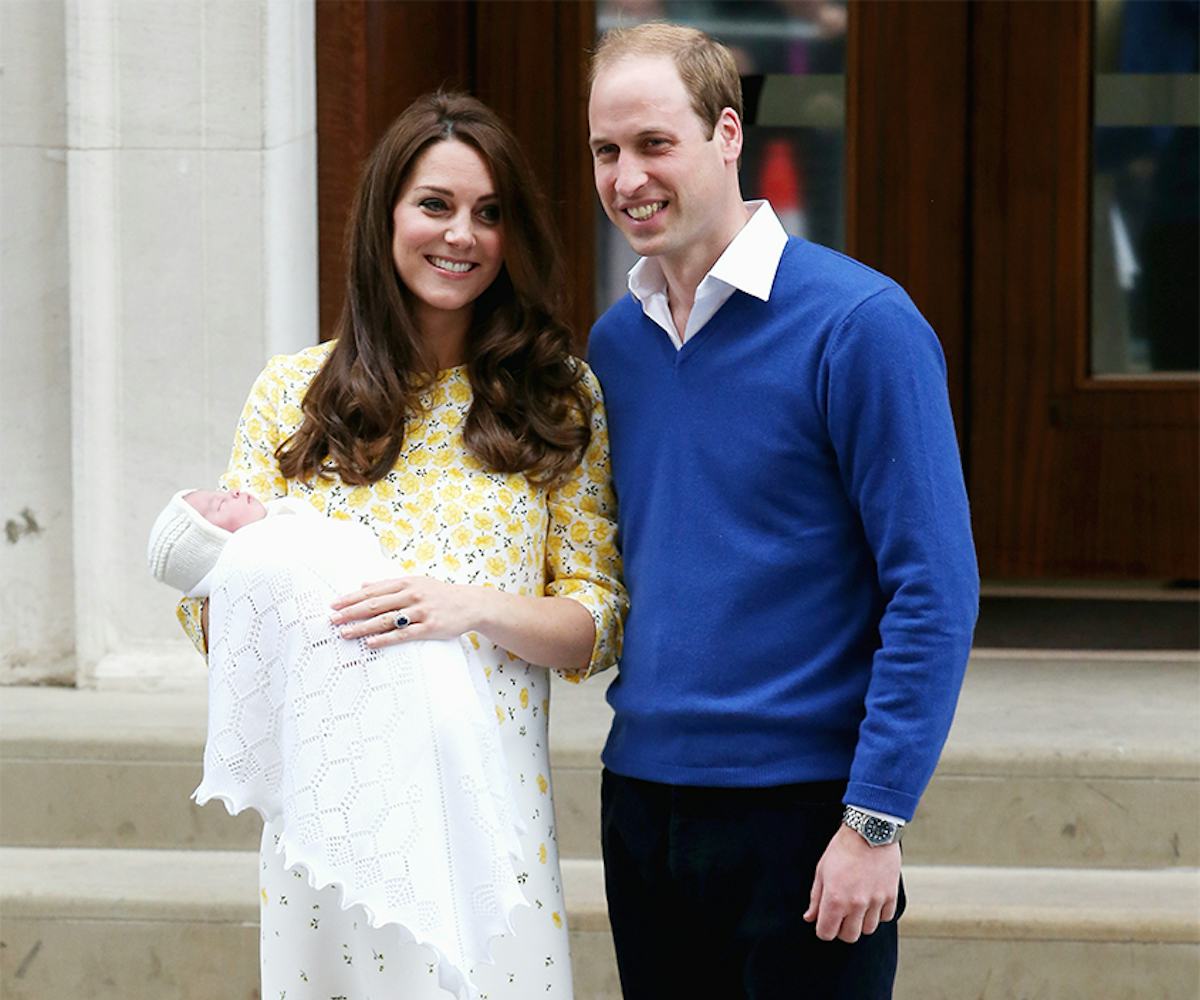 Photo by Chris Jackson/Getty Images
the royal princess has a name!
Close your eyes and take a deep breath. The latest royal baby has a name—and it's a bit of a regal mouthful. The Duke and Duchess of Cambridge (a.k.a. Prince William and Kate Middleton) have decided to name their daughter Charlotte Elizabeth Diana, according to the official (verified) Kensington Palace twitter (not "Princess Peach," as we guessed on today's episode of NYLON News). And in case you're wondering how to address her majesty, the aforementioned account also clarified in a later tweet: "The baby will be known as Her Royal Highness Princess Charlotte of Cambridge." 
This announcement comes two days after the baby's birth. Although we're unsure if the name Charlotte has a regal legacy, "Elizabeth" is most likely a reference to her great-grandmother, Queen Elizabeth II, and Diana is a clear tribute to William's mother, Princess Diana, who was killed in a 1997 car accident.