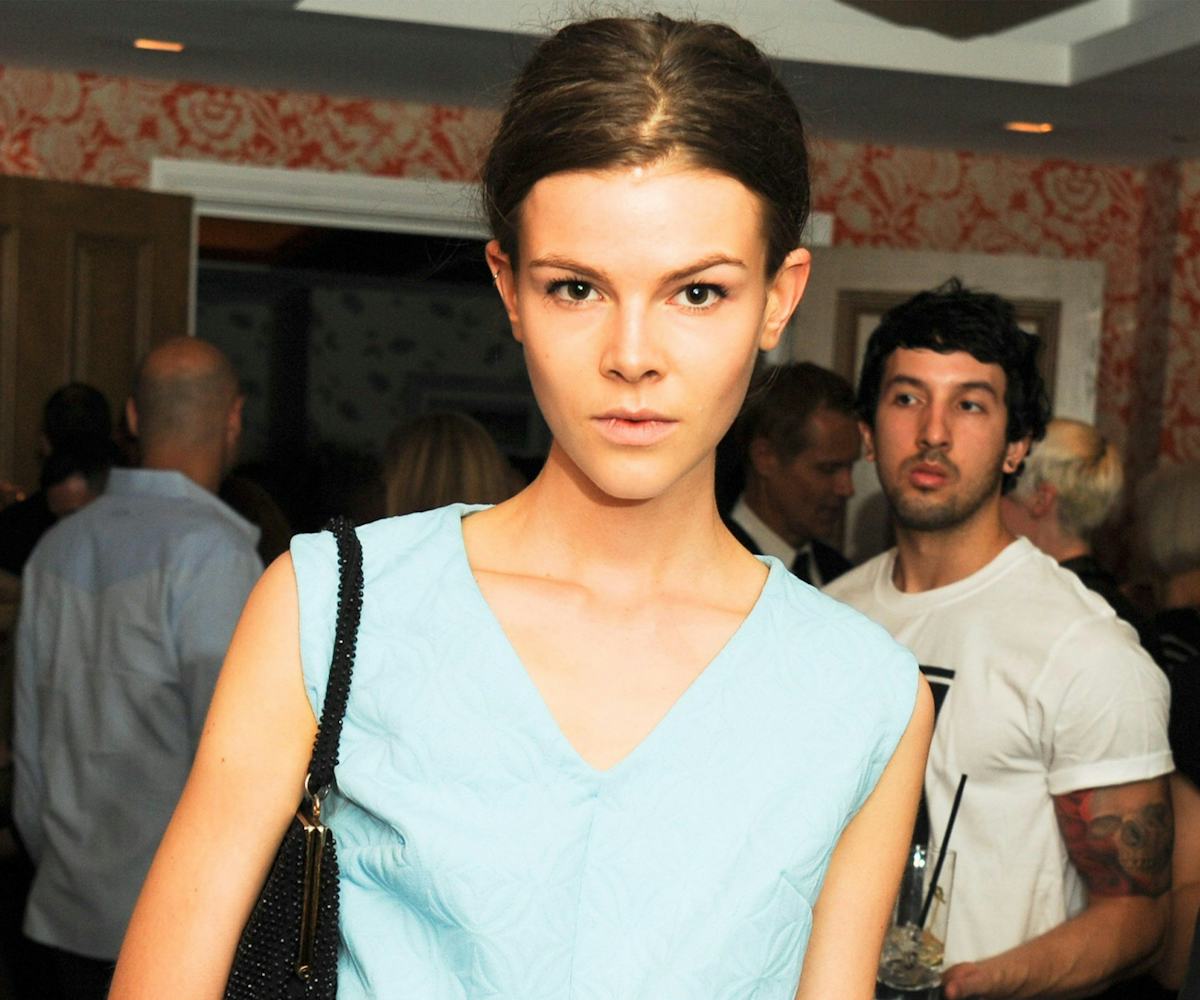 Neil Rasmus/BFAnyc.com
obsessed: ruby jean wilson
the marc jacobs muse talks pajamas, hat hair, and her favorite snacks.
Ruby Jean Wilson left Australia to make it as a model in New York almost three years ago, and we think she's doing a pretty awesome job. After playing muse to Marc Jacobs for his spring '13 collection, she has been making the rounds at New York Fashion Week castings, as well as showing her dark side in Maniamania's fall '13 lookbook.
We caught up with the 19-year-old at the Modellounge X Microsoft--a secret underground lair where the models relax between shows, get massages, and sip on an endless supply of Smart Water--to grill her on her current obsessions, from Wavves to comfy jammies. 
Creative Visualization by Shakti Gawain
I actually have this book with me right now, I was just reading it in the park. It's really good for visualizing what you want, staying positive, and keeping a good mindset. I read books like that often to remind me what's what.
Men's Loafers:
I wear men's loafers all the time because they're really comfortable. I like just plain leather ones. I have mostly vintage ones. They fit me really well, and they're really comfortable.
Aussies:
I've been spending a lot of time with my Australian friends like Nicole Pollard, Jemma Baines. The Australians tend to kind of congregate together a little.
Hats:
Since I've had short hair, I've been loving hats. I guess it's because I don't have a messy bush of hair that comes out from the bottom anymore, so they're a lot easier to wear. I'm loving furry hats, bowler hats, printed hats, and crazy hats and accessories. I'm growing [my hair] out now so it's at a funny stage. It's been cool. It's good to know what you like for the future. Like... I probably wouldn't have a pixie cut for the future, but it was cool for a while.
Hair Care:
I'm lucky to have pretty good hair, but bleach and treatments like that really do damage it. I use Oribe treatment, which is really good. I take a collagen supplement too for my hair because I heard that helps strengthen it.
Wavves:
I've been listing to this band Wavves a lot. My sister turned me on to them--the music is really cool.
Always Having a Snack:
I always pack snacks with me because you never know, and I hate when you get to a hotel really late and there's no food to be found. I like dried fruit, nuts, easy stuff like that. 
Pajamas:
Good pajamas are a must. I love comfortable pajamas because it's nice to finish a job and get into something really cozy.
Tumblr:
In my free time I'm either Skype-ing with my sister or browsing Tumblr. I follow lots of random ones, I like ones that post current fashion and current editorials. I get really inspired by that stuff. I follow NYLON too! 
'60s Fashion:
I follow a lot of '60sfashion, I really like it and feel like it goes with my personality. I do a lot of vintage shopping, too.