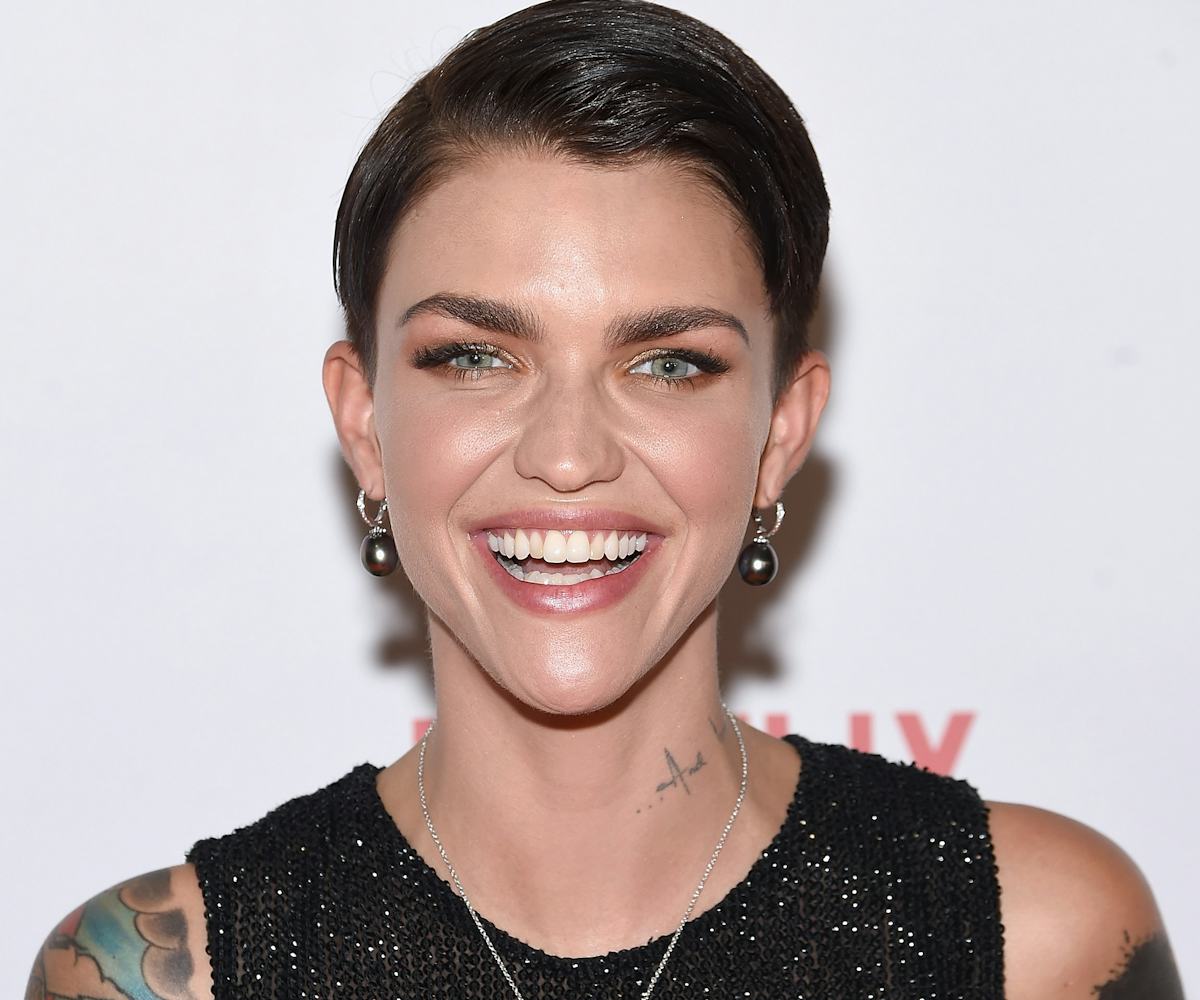 Photo by Jamie CcCarthy/Getty Images
ruby rose opens up about her gender identity
"i didn't want to transition—i just wanted to be more comfortable in my own skin."
Ruby Rose charmed the world with her androgynous look and Australian accent in the third season of Netflix series Orange is the New Black. From causing car accidents by waving at fans to making headlines with her short film exploring gender identity, the breakout star has become entertainment's newest it-girl, and she's brought gender fluidity to the forefront of media conversation.
It comes as no surprise that Rose discussed gender transition surgery in a recent interview with Access Hollywood. Rose explained that she started saving for the surgery from the age of five, though at the time, she didn't know much about it: "I had this jar that I would collect dollars—in fact, we were so poor it would've been cents. So, I probably had like 19 cents to go toward this surgery that I didn't really know a lot about. I think I'd seen a daytime documentary—probably something on Oprah. And I was like, 'That's what I'm going to do.'"
Rose said it wasn't until she turned 15 that she began feeling more comfortable with her body. "[I was] 15 was when I started to get more into my body, and I shaved my head...and I started to change the way that I dressed and talked. And I realized I didn't want to transition—I just wanted to be more comfortable in my own skin."
Later in the interview, Rose reveals that she wants to hang out with Caitlyn Jenner and be best friends with Taylor Swift. Head on over to Access Hollywood for the full story. 
(via Access Hollywood)