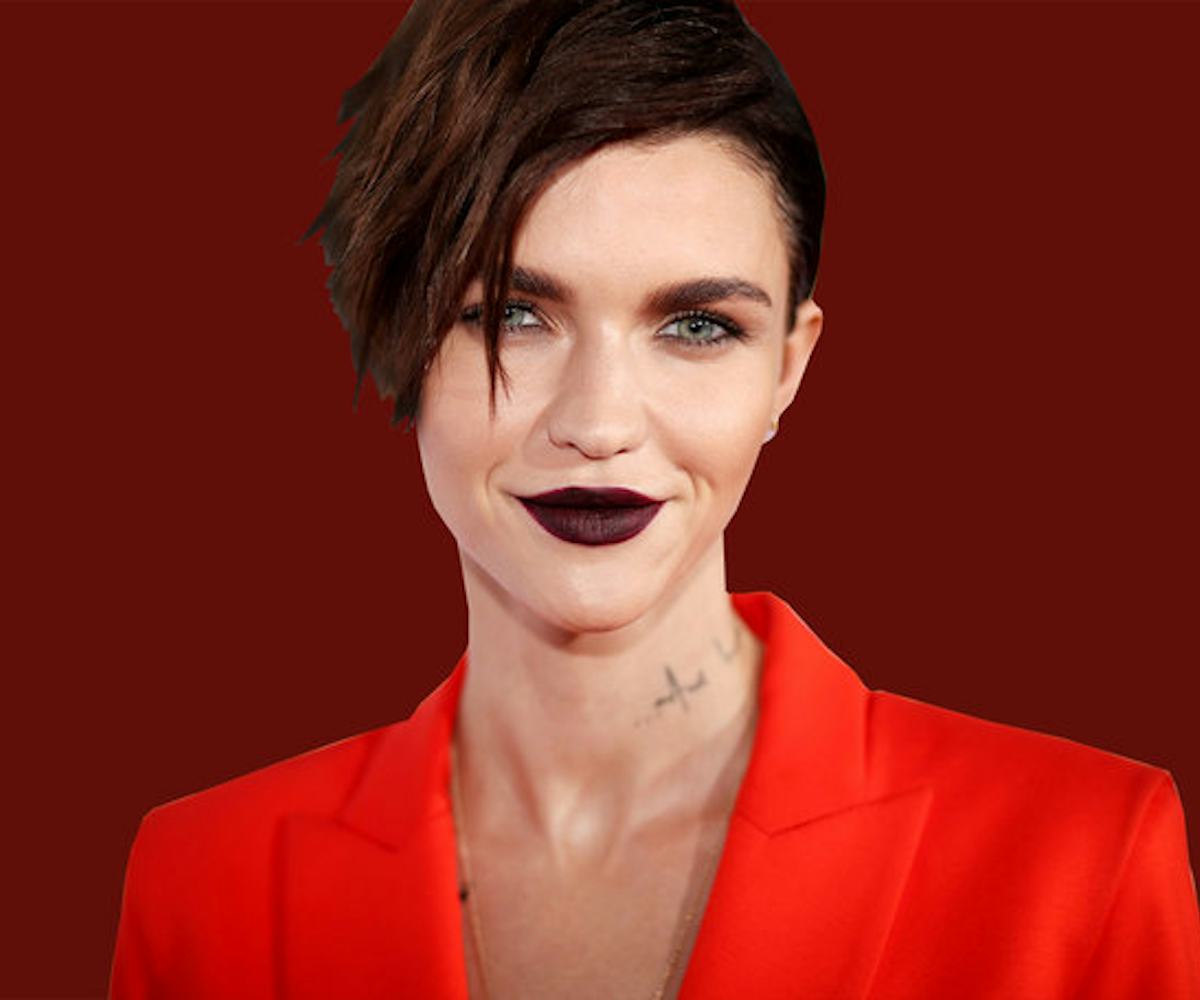 Photo by Christopher Polk / Getty Images
Ruby Rose Responds To Backlash After Donating To A Houston LGBT Center
"It is not as though they check how gay you are on entry"
Many celebrities are donating large sums of money to various charities in the wake of the devastation in Texas caused by Hurricane Harvey. Ruby Rose is one of those people, but some of her "fans" didn't appreciate where she chose to allocate her (hard-earned, and emphasis on the fact that it's hers) money.
It all started with a tweet from Jack Antonoff announcing that he would match donations made to the Montrose LGBT center in Houston. Rose saw Antonoff's declaration and chose to make her own very generous donation toward relief. "I'm going to match Jack and eat a banana while I donate 10 k to the LGBT center in Houston also," she tweeted. The banana referring to Antonoff eating one at the 2017 Video Music Awards during Katy Perry's monologue. That was shade on Rose's part, in case anyone didn't catch it.
Anyway, after Rose made her announcement, the comments blew up not with praise (though there was that, too), but with condemnation. Because, internet! "So you are only willing to help out gay people suffering from the floods in Houston?!?! You are a disgusting human being," one Instagram user wrote. "Hopefully your donations would be going to help everyone down there in need and not just the LGBT community there. People are people, right?" another asked.
Rose took a screenshot of these and others and took a moment to calmly explain her very just decision. "The LGBT center does not just help LGBT members in a crisis like this, it does not discriminate people in need based on gender, sexuality, race or religion," she writes. "It is one of the most inclusive organizations I can think of. It is not as though they check how gay you are on entry."
She signed it all off by suggesting that, instead of attacking her, people should donate to the organization they feel is right.
And that is a lesson in how to deal with ignorance.