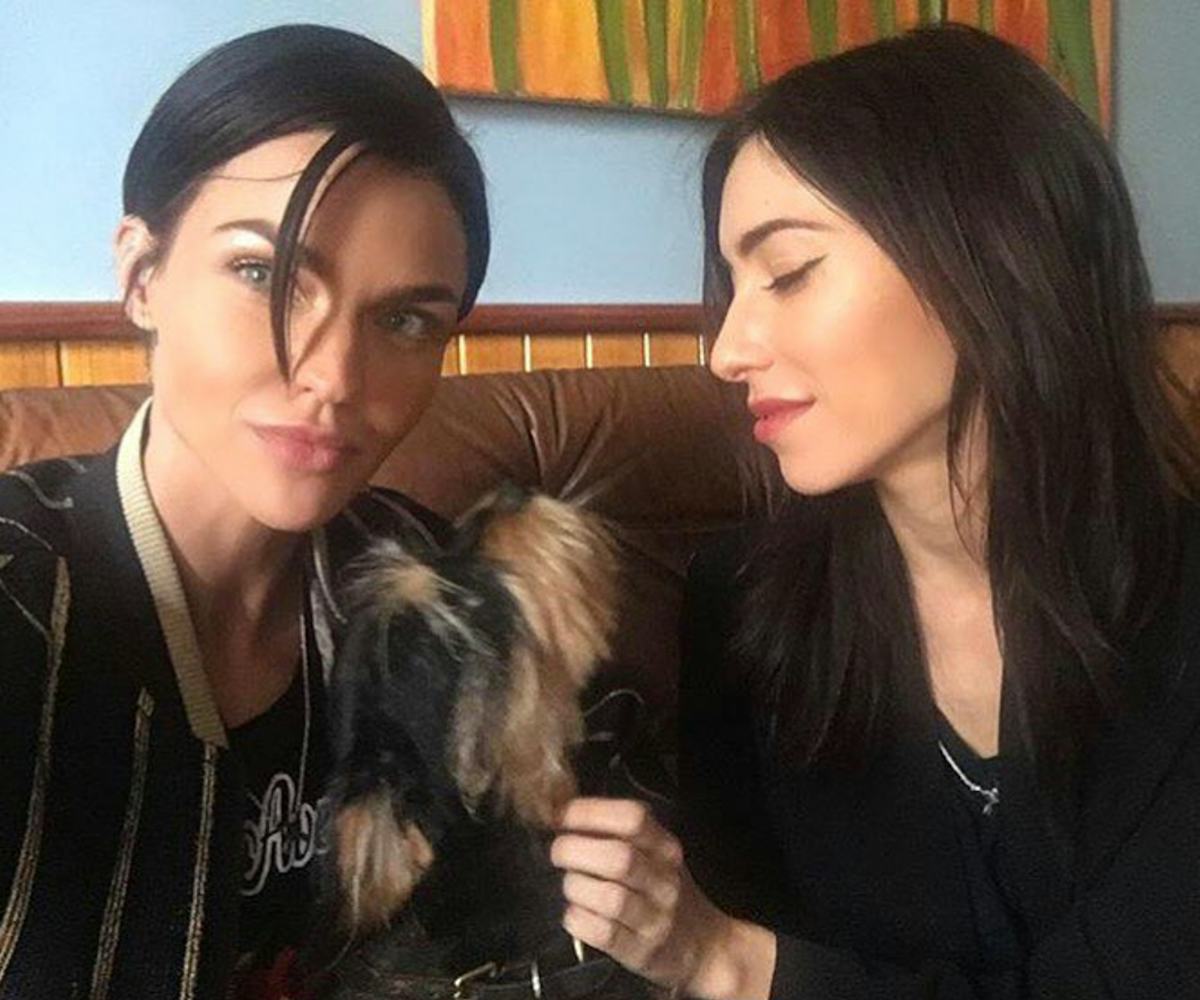 Image via @rubyrose Instagram
Ruby Rose And Jessica Origliasso Are Our New Favorite Couple To Envy On The Internet
Last month at a marriage equality rally in Sydney, The Veronicas' Jessica Origliasso opened up about her rekindled relationship with Ruby Rose, who she previously dated and recently reconnected with on the set of the music video for "On Your Side." "People are literally seeing us fall in love on screen," she said. "It's captured forever." Now their love has been captured a hundred other times on social media as they show the world how stinking cute they are together, making them our new favorite couple to envy on the internet.
Here are 10 times Ruby and Jessica reminded us love is real.
1. When Jessica actually killed Ruby with her beauty.
2. And again when Jessica was covered in red body glitter.
3. When we watched them literally fall in love on screen.
4. And when Ruby filmed Jessica and her sister Lisa being adorable on set.
5. They're even cute when they get laser tattoo removal together.
6. When Jessica and her sister hosted the Arias and Ruby was their number one fan.
7. When Lisa sent Ruby this meta selfie and Ruby lovingly called her a pervert.
8. Whenever one of them looks at the other like this.
9. That time they were eating pizza and swimming and literally living the dream.
10. Any time they are each other's #WCW.