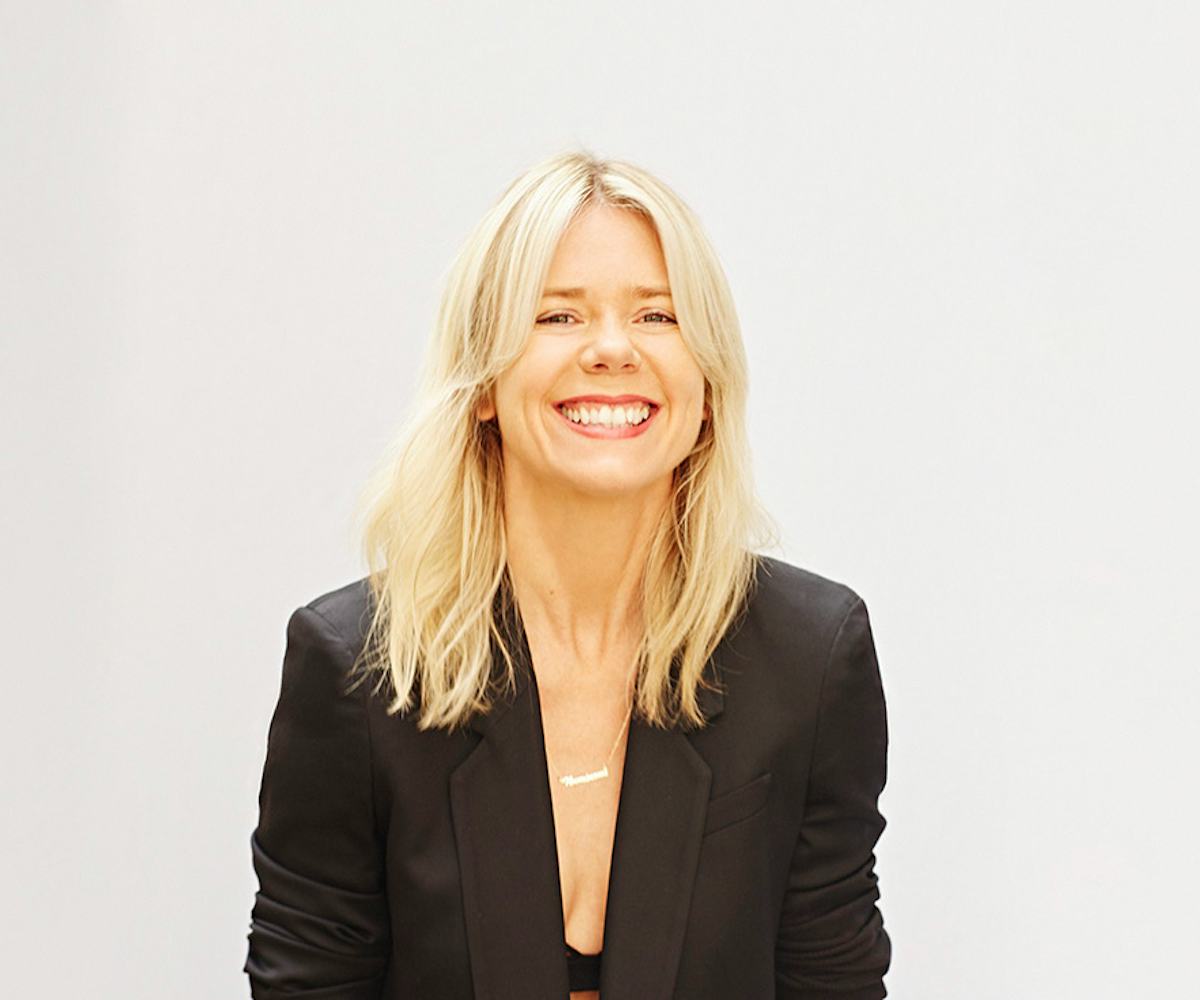 Photo courtesy of RubyWarrington.com
Forget New Age, Here's What It Means To Live In The "Now Age"
Talking to Ruby Warrington, author of 'Material Girl, Mystical World'
You know those cheesy movies where the girl has it all but feels empty? And then she starts looking "inside" for the answers and miraculously everything shifts and she finds meaning in her life again? Not to burst any bubbles, but that's a pretty real thing that happens when you start to enter the "Now Age," which, according to Ruby Warrington, is "all things new age—astrology, tarot, crystals, holistic wellness, etc.—but updated for the Now Age. Because the new age is... NOW!" And if there's anyone who knows the Now Age, it's Warrington. The author of Material Girl, Mystical World and the founder of the Numinous, she is fully aware of what it's like to be on the other side of the veil. The former features editor at the UK Style Times left behind all the glitz and glamour, not to mention the designer wardrobe that comes with working in fashion, to start the Numinous in 2012. The online destination took a deeper look into the Now Age, covering everything from tarot and dharma to moon rituals, while still keeping a Celine-clad foot in the real world. 
Warrington isn't in the business of preaching. She isn't granola. Nor is she what you'd expect of someone who goes to alternative healing appointments regularly and consults her tarot deck and guides when she needs a second opinion. But that's the point; she's been paving the way for what spirituality looks like today since before it was mainstream. And in her new book, she continues to do just that. 
"You don't have to reject your 'material girl' existence to begin to build a deeply meaningful life—and when I say meaningful, I mean using your time in this incarnation to get really real about who you are, i.e. what you are here to contribute and what you truly need to thrive," Warrington says, adding:
[It's] to do work that feels of value, to you and to the world. To engage only in relationships that bring out the very best in you. And to heal and deal with any old "stuff" that's keeping you from: (a) fully loving yourself and your life and (b) feeling like you have something valuable to contribute to society. Your voice counts.
In Material Girl, Mystical World, Warrington guides readers through her own experiences with things like tarot, "periods as sacred goddess code," finding the divine feminine in herself, and self-love. Not to mention healing, energy work, and all sort of karmic work. There's even a chapter on spiritual style icons (like Dame Vivienne Westwood, the Aries queen who shares a birthday with Warrington.) It's half memoir, half self-help book; think: Sex and the City-meets-Eat, Pray, Love.
Warrington's path with spirituality started long before the launch of the Numinous, but the launch of the site is when it truly began. After all, 2012 was the year the ancient Mayan calendar suggested we would experience "the end of the world as we know it." Or, as many of us are seeing five years down the road, a major shift in consciousness. She says:
On a practical or "real-world" level, the second decade of this millennium—when we fully entered the Now Age—is when technology has really begun to shape our world, like how we work, travel, our relationships, as opposed to being a tool that we used to make life easier. Our consciousness has shifted. Also, being "always on" online has necessitated a need for ancient practices designed to help us find inner peace and quiet, like meditation. On a spiritual level, I think the technological advances of the Now Age are literally showing and reminding us that we are all connected—something the most ancient spiritual texts all talk about, when they reference the life force energy that flows through and connects all living things. Hopefully, operating from this place of connectedness will make us all more conscious of our choices, thoughts, words, and actions.
And it's obvious that things really are changing. Although it may feel like the world is darker than ever, it also feels like humans are stepping up to meet the unknown with their own light. And thankfully, we, as individuals, aren't in this battle alone. Alongside earth-based spirituality, there's a sense of community that many women are once again reclaiming. Warrington, alongside Alexandra Roxo, has started Moon Club, an online monthly program that combines virtual rituals, astrology, activism, and community, allowing people from all over to foster their own spirituality in a non-denominational, moon-based way. 
Warrington's book is also packed with easy ways to find meaning in a world that can feel frivolous. Beyond that, her relatable voice and stories allow readers to connect to their own intuition and power. Her advice to anyone looking to find their own definition of happiness? Meditate so you stay connected to your own voice. Practice yoga so you know how your body and spirit feel. Tell people how you feel without blaming them, honoring your own feelings in the process. Create social media boundaries, unfollowing feeds that make you feel bad about your own life. Ask not what you can consume, but what you can create. And, last but not least, give lots and lots of hugs.  
Material Girl, Mystical World is available to purchase starting today.