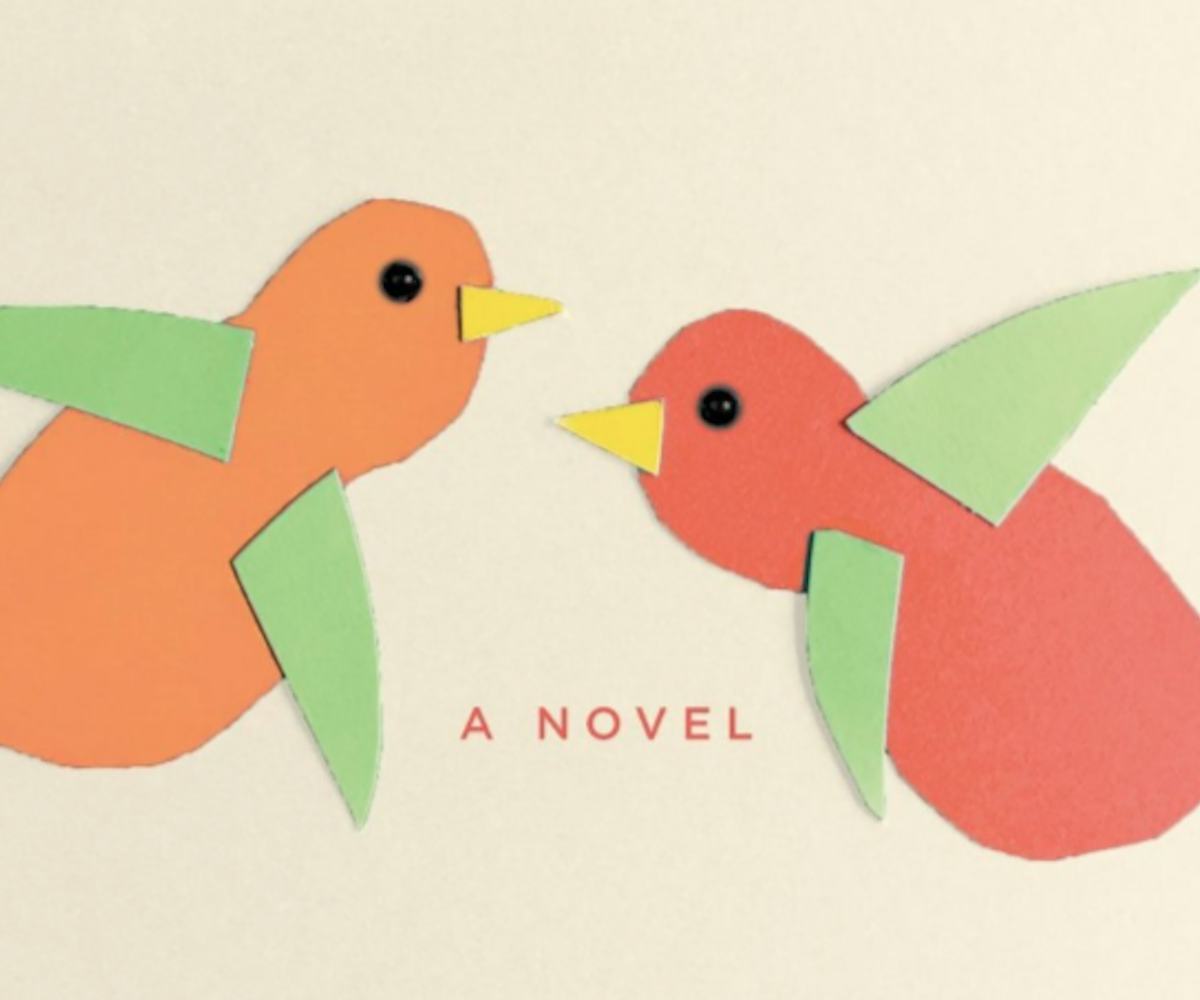 'That Kind Of Mother' Is A Provocative Look At Race And Motherhood
Talking with Rumaan Alam about his new novel
"I don't see you as—not a real person." —That Kind of Mother
We are, all of us, predisposed to picking out patterns in our lives and in our world, to try and make sense and impose order on what too often feels like a chaotic free-for-all. We look for things that come in threes; we plan trips and celebrations on dates we've deemed auspicious; we form attachments to celebrities with whom we share a birthday; we ascribe meaning to mere coincidence, all in the hopes that we can better understand who we are at this moment in time, to feel that what is happening is somehow what is meant to be. We seek universality.
Few things lend themselves to this sort of superstitious thinking as motherhood. It must, in part, be due to the mundane miracle of the whole thing, the knowledge that, though a seemingly incredible thing is happening—a whole new human is forming, cell by cell, inside the body of another human—it is a thing that happens every minute of every day, all around the world. In order to maintain the feeling of specificity, though, we seek out the commonality; we connect with others who we think have had the same experiences; we feel close with famous women who are also pregnant while we are. We seek out what's relatable in others in order to feel singular within ourselves. Motherhood is a motley tribe, then, composed of women prioritizing certain connections over others, all while clinging to this label of being a mother, using it as a lens through which to see the world, and through which you expect the world to see you.
In Rumaan Alam's new novel, That Kind of Mother, motherhood is explored primarily through the experiences of one woman: Rebecca Stone. A well-off, married white woman who, at the novel's start, has aspirations of being a poet, Rebecca finds herself having problems with nursing her newborn son, Jacob, while still in the hospital. A lactation consultant, a black woman named Priscilla, helps Rebecca with this frustrating failure (surely this most foundational of acts should be almost instinctive? Something impossible to fuck up? Ha, if only). Rebecca then determines she can't raise her son without the help of Priscilla, and woos her away from her hospital job, hiring her as a nanny. When Priscilla unexpectedly gets pregnant—she already has an adult daughter named Cheryl, who is a nurse at the hospital where Priscilla once worked—and then dies after giving birth, Rebecca adopts the baby, Andrew, making the kind of life-altering decision on a kind of emotional whim only afforded to the most privileged of people—which Rebecca, a sort of white feminist, certainly is.
And while Rebecca's privilege is recognizable in countless people in the world today (she would not be so unfamiliar a sight on any Brooklyn playground), the novel is set in the 1980s and '90s, a time which, Alam points out to me when we sat down to talk about the book, allowed him to "cheat" a little when writing about issues like white feminism, transracial adoption, and privilege. Alam explains:
Part of the pleasure in writing about the past is that you and I know how the story ends in a way that they don't. So when [Rebecca sees a lawyer about filing for adoption for Andrew, despite not knowing who his biological father is] and the lawyer] uses the word "privilege" as a verb—"No judge will privilege the word of a black man over that of a white woman"—I could use that word and know that a reader in 2018 is going to see that word and think, You're talking about white privilege. So writing about the past is a great cheat to write a book about what is happening in society now.
The distance helps in other ways too, in that it allows for greater perspective when it comes to Rebecca's career ambitions, which could not be fulfilled without her wealth—and without Priscilla. In the '80s, though, as Rebecca would have been trying to get her poetry career off the ground, the feminist focus would have been on her work, and her ability to balance family and professional ambition. What wouldn't have been as big of a cultural talking point would have been how impossible success would have been for Rebecca to achieve without her reliance on Priscilla. Alam says:
Rebecca's career is so tied up with the labor of a black woman. And it is a worthy conversation, but it was just not a conversation that was happening [back then]. It's not to say that people didn't think that, but I'm not sure it was as prevalent in 1985 and 1991 as it is in 2018. So being able to go back in time, I can make that critique, and hopefully it resonates with people now. The person who takes of my own children is a black woman, but I go home to that reality every day and certainly I don't think of her as "a black woman," but that is the reality and I understand better what that means. Because it's part of my responsibility as a thinking human being in 2018, to think about, What does that mean? What does that signal to my children? What does that mean as my success as a middle class person in New York City? And I'm not sure that that was something people were thinking about, or something Rebecca was thinking about.
Adoption—and specifically transracial adoption—seems like a natural type of parenthood to explore for Alam; he's the son of Bangladeshi immigrants, married to a white man, and they have two adopted black sons. It's also an important one, as there doesn't seem to be "a robust literature of adoption," Alam says. "Or at least not one of which I'm aware."
"But," he points out, "you could say the same about novels of the transgender experience. Those definitely exist, the average reader may not know them, but I have a feeling that will change, too. Publishing is catching up forever to a changing readership, a younger readership that actually wants to inquire into these specifics of human experience."
It is, of course, through specifics that a story becomes universal. But for so long, the only specifics that were offered as a means of accessing universality were those from the white experience. Being a mother, being a working woman... these experiences were told through a white lens, erasing the lives that didn't align identically with those experiences. In centering That Kind of Mother around Rebecca, a "default of whiteness," Alam subverts this pernicious cultural history, forcing the reader to question why narratives so often resort to this limited perspective. It is a quietly thrilling way to grapple with issues of race and privilege, as it mirrors how insidious racism is, and how it infects the actions of those—like Rebecca—who would never consider themselves to be prejudiced in any way.
"I knew I wanted to write a book about race," Alam says. "But I knew I wanted to write it from this perspective. I think you can read this book for a long time and not realize that race is the principal concern. And then, at a certain point, you realize that actually, the book is about race, and that informs, I hope, how you think about the first parts of the book, you know?" 
Which, of course, happens not only with how you think about the book (although it does do that, and you start to wonder how much humanity Rebecca offers to any person who isn't... Rebecca), but, also, in terms of how you think about the world, and just how much the things you do matter. This is what becomes more and more clear throughout the novel, the ways in which Rebecca refuses to acknowledge that the consequences that might not exist for her, were she to do impulsive things, could have tremendous consequences for someone else. She is the kind of woman who does things as soon as they occur to her, and places meaning on them later on. And while this kind of behavior might often have benign immediate effects, its ability to be destructive toward those around her—including her black son and his half-sister—is real.
This is why it feels stomach-turning to experience Rebecca's self-righteousness and low-key pride at being seen as a good person for adopting a black baby; there's no risk, or low risk, involved for her, but the risks are huge when it comes to how she might damage her black son. Alam says of the adoption: 
There's no journey toward it, she doesn't undertake it with an open mind about race, or about the kind of family she's going to make for herself. And there are people who do that, and that's also legitimate and great. But in this experience, it is a momentary impulsive thing, just like a plane crash, just like the death of Princess Diana, it is a thing that happens and then the reckoning isn't even in how you behave or how you respond to that thing, but it's everything that comes after. It's not even really a question of her giving this baby back. And so, what does that mean? What does that say about privilege, about the ability of a certain kind of person to say, "This is my life and it will be done." What's the morality of it?
This is the question that lingers long after finishing the book. Alam doesn't answer it in the novel; Andrew is still a young child when the book ends in 1999. The world, from Rebecca's perspective, seems hopeful: Al Gore will be the next president. The economy is booming. The Twin Towers are still standing. Rebecca is, in her mind, able to see herself as being "good;" she has done her job, as she sees it, and she believes "a better world is coming." It is, then, for the reader to think about that question, to think about the experiences we prioritize, to think about how eager we are to make connections in this world that we often ignore what type of connections matter. With the white liberal rush to break down boundaries, to define universality from their own perspectives, and to demonstrate how we are all the same, came an erasure of other people's lives, of their specific patterns. What Alam does so brilliantly in That Kind of Mother is show the way one woman constructed a family without much thought about how that family would exist in the world. She is, then, an example of the dangers of magical thinking, a reminder to look toward the world around you and realize that a better world may or may not be coming, but you should open your eyes to the one that's here now, complicated and painful though that may be.
That Kind of Mother is available for purchase here.
NYLON uses affiliate links and may earn a commission if you purchase something through those links, but every product chosen is selected independently.