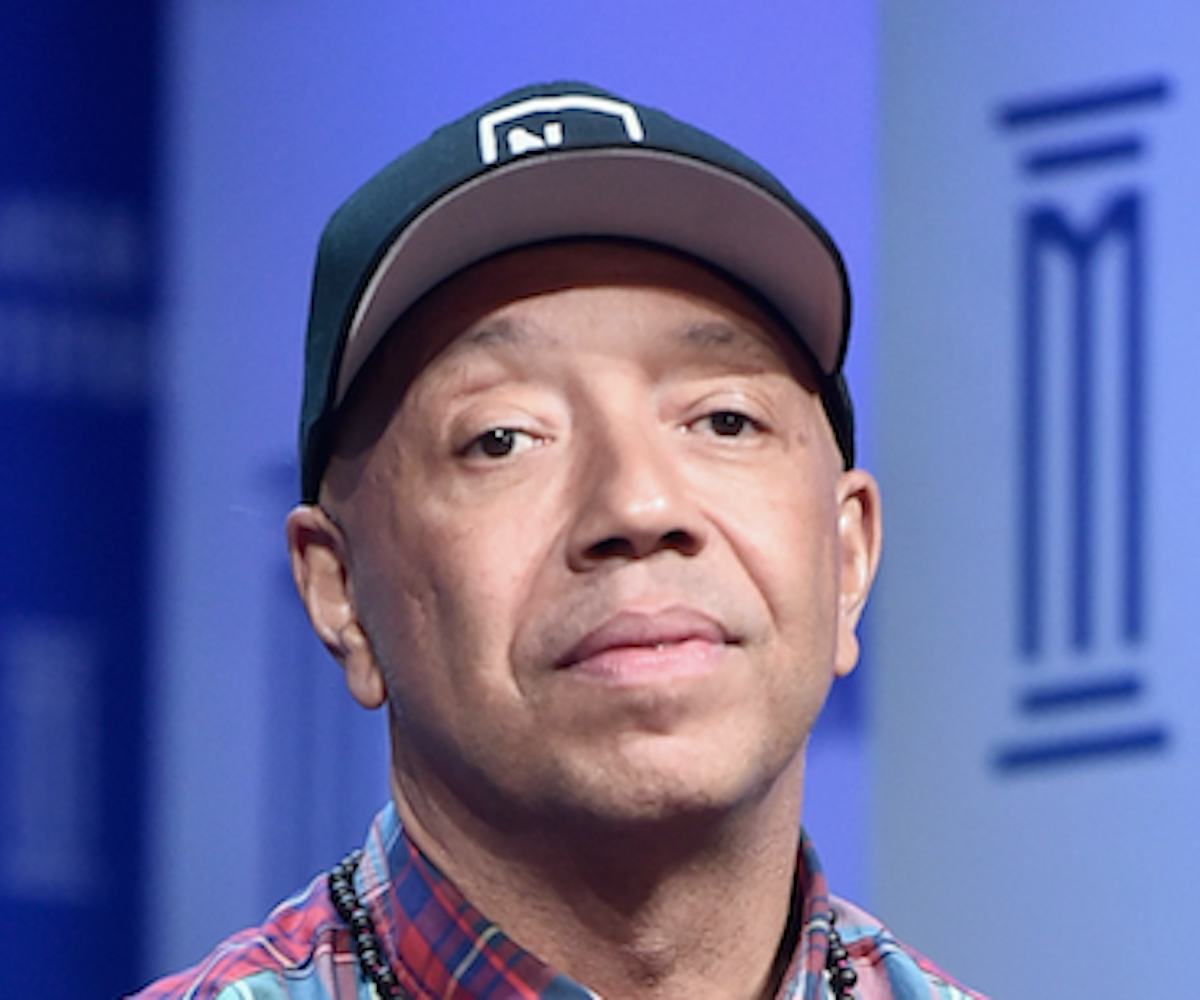 photo by Alberto E. Rodriguez / getty images
Russell Simmons Says He Supports #MeToo
Despite, you know, being accused of sexual assault by multiple women
Despite facing accusations of sexual assault, sexual harassment, and rape by at least 11 women, Russell Simmons recently issued a statement in support of #MeToo.
The former Def Jam mogul took to Instagram a few days ago to share a photo that read, "Shoutout to black women just because," with an extended caption praising black women who have "bared the biggest burden" of the #MeToo movement. He also touched on the allegations against him in the statement, writing that the movement has "inspired me to look beyond my personal scenario." Hmmm.
"In the end I'll be fine," he wrote. "I've accepted responsibility for the life that I have lived and been very forcefully and vehemently denying accusations for things that I have not done. A little blood on my shoulders so that my daughters see a better world is worth it." 
This revelation comes five months since Simmons began his own campaign, #NotMe, as a means to prove his innocence (and diminish the #MeToo movement.) Simmons is currently being investigated by the New York Police Department's Special Victims Unit.