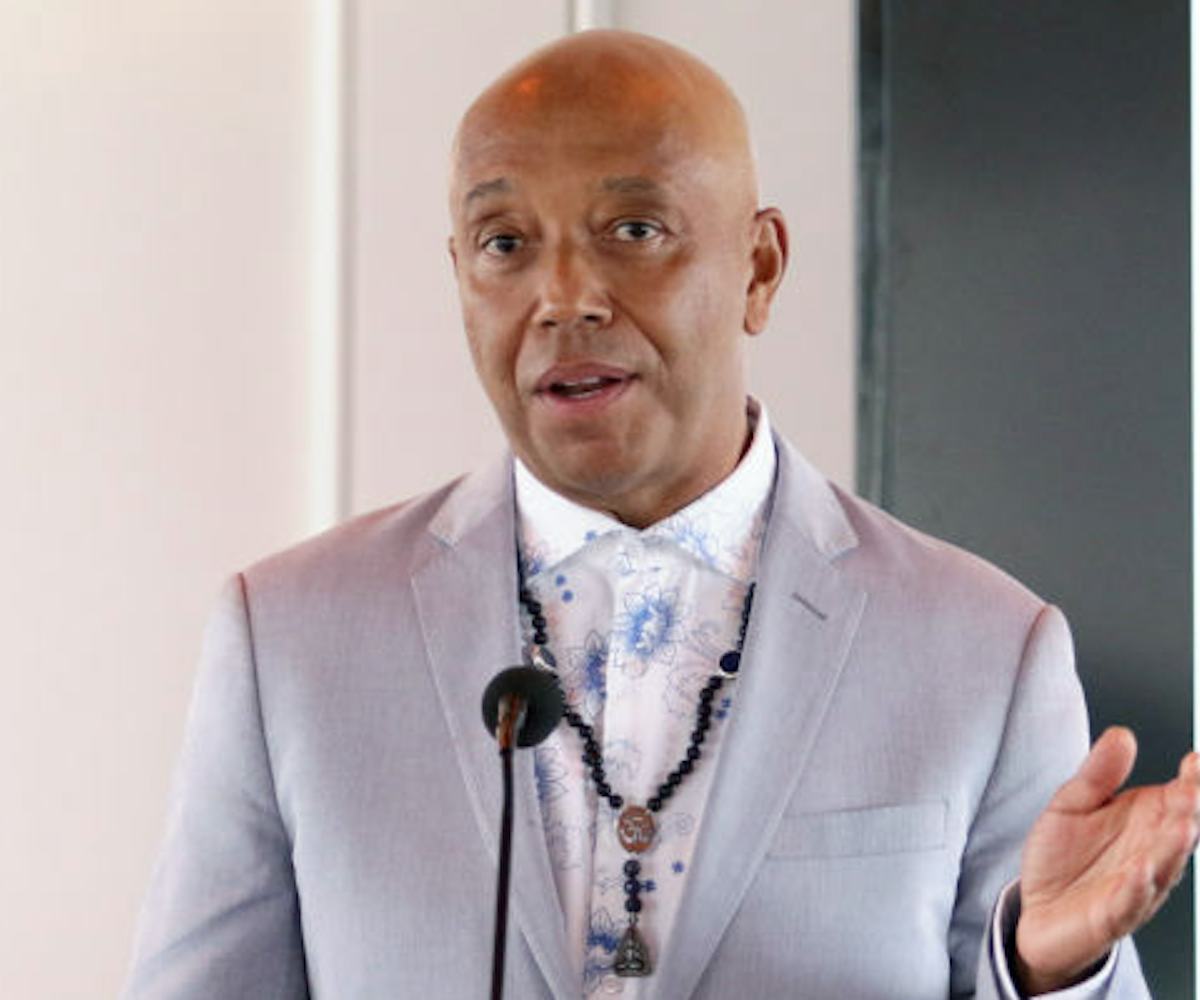 photo by getty images/Jerritt Clark
Russell Simmons Denies Rape Allegations With A Questionable Hashtag
Eleven women have now come forward with allegations against the Def Jam mogul
In November, model Keri Claussen Khalighi came forward with accusations against Russell Simmons and disgraced director Brett Ratner, alleging that Simmons raped her when she was 17 at Ratner's Hollywood home. A few days later, screenwriter Jenny Lumet also claimed that Simmons raped her, which prompted the mogul to step down from his companies. Now, nine more women have come forward with more allegations against the former Def Jam executive.
Yesterday evening, The New York Times and the Los Angeles Times both published reports detailing various sexual harassment and rape accusations against the music mogul. The New York Times featured feature firsthand accounts from four women (three who allege rape at the hands of Simmons), while the Los Angeles Times piece detailed sexual assault accounts of five more. 
Simmons issued various statements and has taken to social media to deny the accusations against him in the past, stating that he never had a sexual encounter that was not consensual or lawful. But today, he's taking his campaign a step further, by creating his own hashtag, #NotMe, in an attempt to clear his name.
"Today, I begin to properly defend myself," he writes on Instagram. "I will prove without any doubt that I am innocent of all rape charges. Today, I will focus on 'The Original Sin' (Keri Claussen), the claim that created this insane pile on of my #MeToo. Stay tuned! We'll share information today... And tomorrow the case of Jenny Lumet. My intention is not to diminish the #MeToo movement in anyway, but instead hold my accusers accountable. #NotMe Again, this is not a movement against or even in conjunction with #Metoo. It's just a statement about my innocence."
Aside from grossly addressing Claussen as the "The Original Sin" that "created this insane pile on my #MeToo," he also disrespects the empowering #MeToo movement that has been inspiring women to publicly name their abusers, despite claiming it's "not a movement against or even in conjunction" with it. Simmons, you can defend yourself all you want, but to do it in the same format that empowered victims to express themselves, and as such undermine it, is questionable at best.