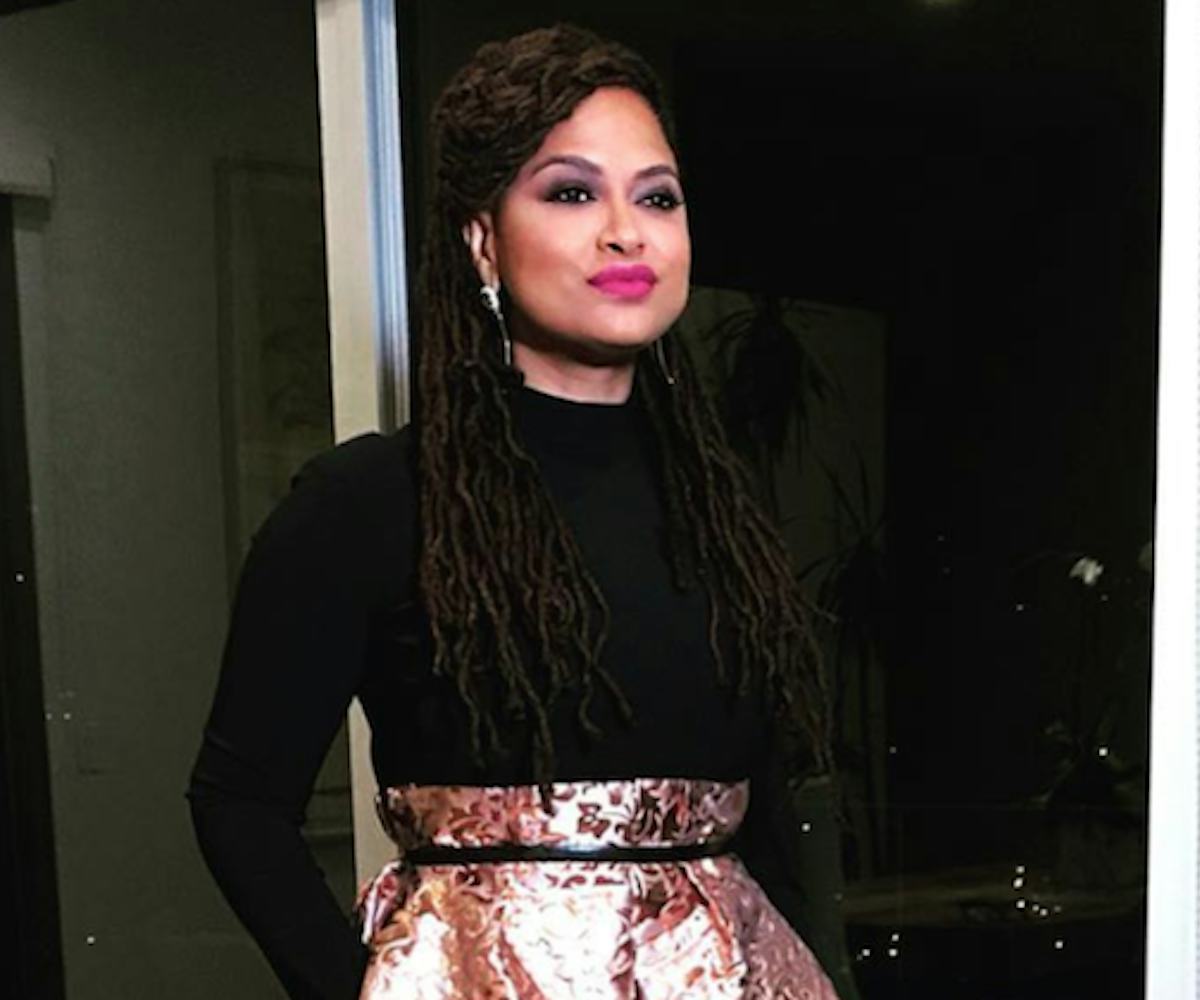 Photo via Instagram @ava
Ryan Coogler's Tribute To Ava DuVernay Is The Weekend Cry You Needed
"She makes the most distant dreams and ideas a reality"
Ava DuVernay's latest film, A Wrinkle In Time, has garnered a ton of attention for all the best reasons. For starters, it features an incredibly diverse cast aimed at helping children of color see powerful, positive, and creative representations of themselves up on the big screen. The film has made DuVernay the first black female director to ever lead a $100 million movie project, ever. It's also part of a philanthropic campaign to help underprivileged kids see it for free, and DuVernay made damn sure that kids in her hometown of Compton could see the flick, even if it meant creating a theater.
As A Wrinkle In Time hits theaters for the first time, fellow director Ryan Coogler decide to honor his "big sister" by penning a moving tribute for ESPN W. You should probably get some tissues right about now. 
"Ava is a pioneer," Coogler wrote. "She makes the most distant dreams and ideas a reality."
She made a show called 'Queen Sugar' and mandated the use of female directors and key creatives a full two years before the great Frances McDormand shared with the world what an inclusion rider was. Ava is inclusion, equity and representation. Ava is the past, present and future. She is all of these things, but sometimes I forget she is human. I was reminded of this a couple of years back, when I got the heartbreaking news that she had lost her father. I almost lost my father, and it nearly broke me in half. Ava, the warrior, weathered that loss while making '13th' to show everyone with a Netflix subscription that American slavery never ended—it had only morphed.
Coogler went on to discuss the importance of A Wrinkle In Time, writing that as he made Black Panther, he watched as DuVernay simultaneously worked on Wrinkle and "inspired her crew with love and navigated the challenges of studio filmmaking, adapting a book that many people called unfilmable into a movie that explodes with hope, with love and with women warriors." 
That sound you just heard? That was your heart exploding with hope and with love and with women warriors.
DuVernay was deeply moved by Coogler's tribute, saying in an Instagram story that she "cried real tears." She
that her friend had made her "tear up on opening day." Girl, you deserve it. You deserve everything.