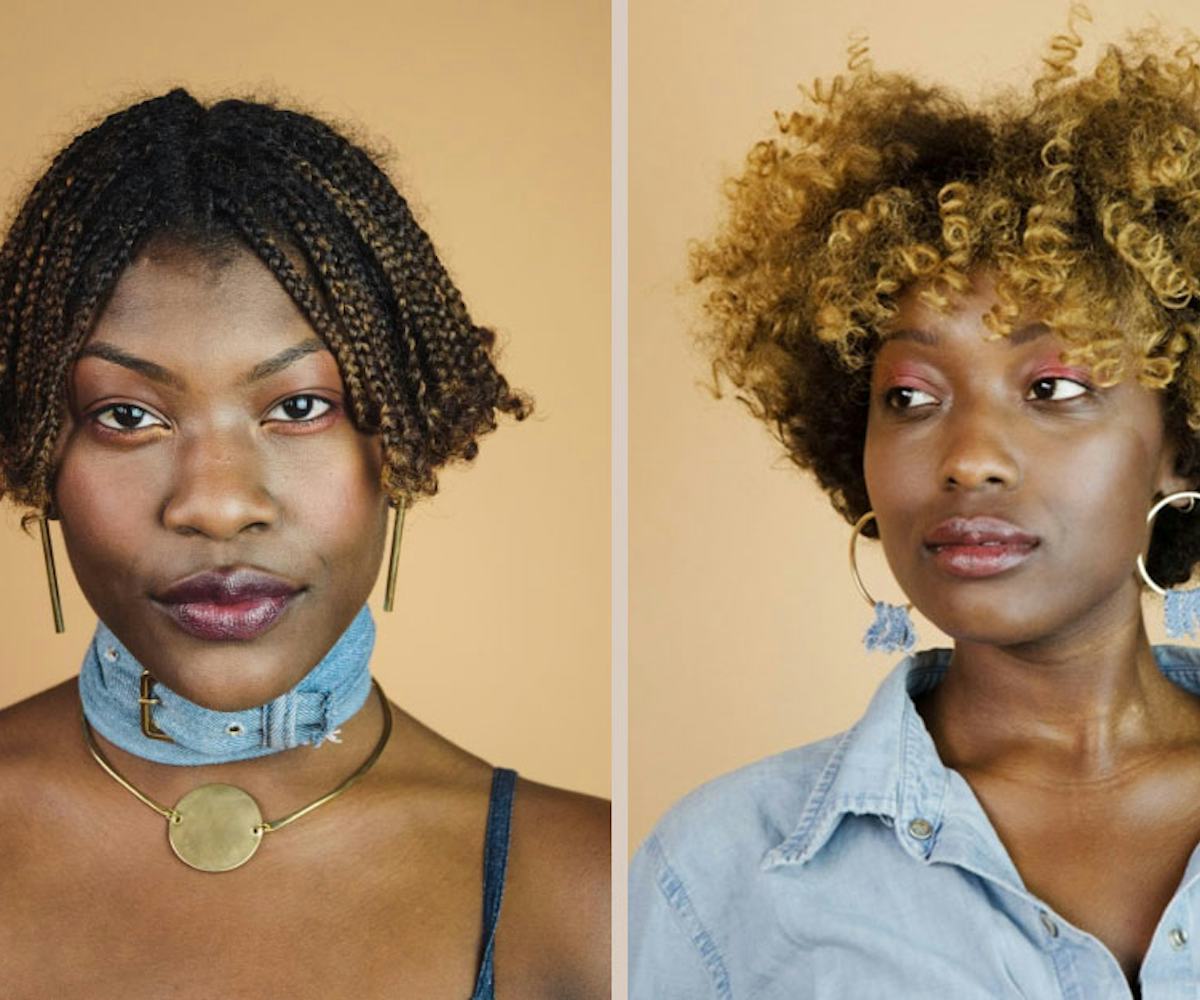 Photos by Anisa Tavangar
The Mims Twins Are Chasing Opportunities Wherever They Lead
This is what it means to work toward your dream
Ever since they were little, Sade and Samantha Mims knew that they belonged on a big stage. After graduating from high school, the twin sisters left their home base of Philadelphia and headed off to college in New York in pursuit of their dreams. Now, the 25-year-olds are building the blocks to pave the path for their careers within a community of like-minded creatives in their Brooklyn neighborhood of Bedford-Stuyvesant.
Together, the Mims sisters combine their interests on Brown Fox, a platform where they share everything from beauty and fashion to health and wellness. Samantha first delved into beauty writing while she was attending Saint Francis College in Brooklyn Heights and working for Jodie Patterson, the founder of Georgia and DooBop.
During her time as a fashion merchandising and marketing student at The Art Institute of New York City, Sade established the jewelry brand Edas Jewels. Making jewelry has always been a therapeutic escape for Sade, especially within the process of sourcing refurbished materials for her sustainable pieces. As the founder, owner, and head designer of the brand, she is impressively self-made and -taught. 
Sade also works for Bed-Stuy Campaign Against Hunger, a nonprofit organization that supports families in the community by providing them with necessities such as food and information. Additionally, she's working on an illustrated children's book for pre-teens with a friend. Over the years, she's noticed that there continues to be a void in terms of positive and relatable depictions of what it means to be a black girl in modern-day America. Her main character is inspired by the young black girls that she sees every day in Manhattan and Brooklyn.
"It's about this girl named Elle who is trying to find her way. We talk about periods, sex, death, and things that are real-life issues," she says. "Children's books usually don't cover [that] because they seem too sensitive, but they're so real. I want to be the voice to bring that realness to that area." 
Samantha is currently training at Christine Valmy, a school for aesthetics and skin therapy, so she can become a certified skin therapist with a private label of her own someday. "I really enjoy doing hair and putting things together in the kitchen, and applying it to my skin and seeing what reaction I would get," she says. 
Over the next few months, Sade is planning on opening an Edas store in Bed-Stuy. She envisions it as a hub to sell everything from jewelry and vintage clothing to graphic art and homeware. "The woman that I'm becoming is who I want to be already in a sense," she says. "I want to keep at what I'm doing."
Both sisters are still working toward their dreams, but feel like they can do whatever they want if they put their minds to it, telling us:
This may sound cliche, but reach far. Growing up with limitations, you think that automatically you can't go there or you can't do that or it's just not going to be for you ever. I say reach far and do it. It takes a lot of work and effort, but if you do what you're supposed to do, put in the work, and go hard at what you do with passion, then you can get it. Everything is achievable.