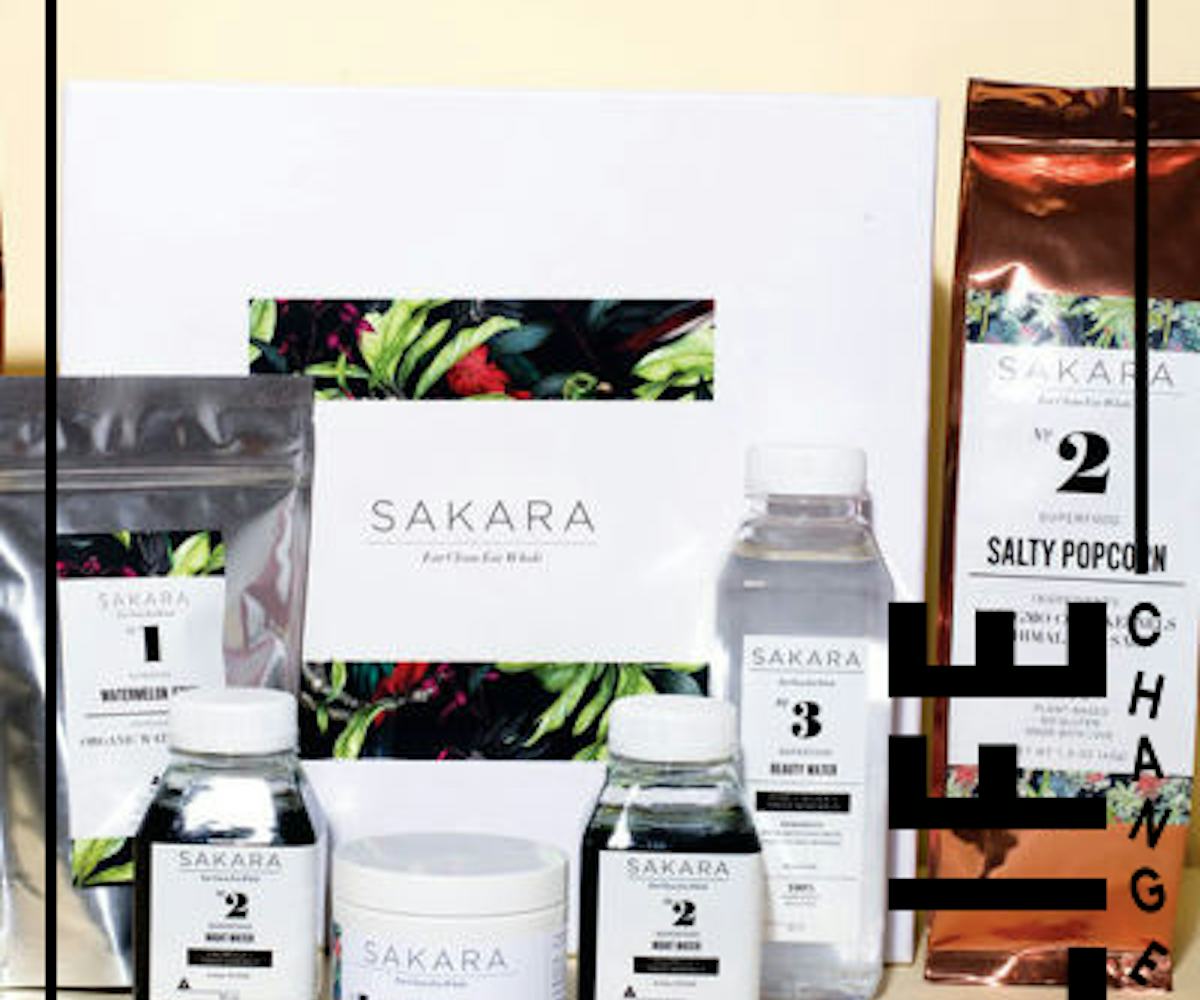 How Sakara Saves My Life Every Time I Travel
Clean snacking tastes and feels good
While some like to scoff at the idea of literal life-changers, we firmly believe that the world is filled with things and experiences that can permanently alter the course of your life. Whether it's a television show, book, underground cultural phenomenon, beauty product, or meme, there's plenty of power in even the most innocuous of things. In our Life Changer series, we're sharing those things that helped us become who we are today, and hopefully, inspire you to try them out for yourselves.
For most people, the worst possible thing to forget to pack for a trip is underwear. For me, it's snacks. Ever since I could eat, I have always been a snacker. They quite literally keep me going, and I wouldn't be a functioning human without them. Of course, there's nothing wrong with indulging in this way, except for that one major snacking red flag—junk food.
It's hard to resist that kind of temptation, especially while traveling when food options can be limited, but I try. So when I found out about Sakara, the clean eating alternative that everyone I knew has been raving about, I had to give it a go.
When I say that Sakara changed my snack-loving and travel-filled life, I am genuinely not exaggerating. A few months ago, I went on a road trip with my parents to Washington, D.C. Rather than force myself to pick the least disgusting fast food meal at the rest stops along the way, I brought an assortment of organic snacks to choose from like watermelon jerky, superfood popcorn, and probiotic chocolate. The whole drive down, I had a smile on my face as I sipped on bottles of beauty water from the passenger seat. I felt like a million bucks.
More recently, I was stuck at the airport when my flight across the country was delayed twice. Since there was a stop, the only form of food that passengers were provided for free was a tiny bag of pretzels. Instead, I had the Jet Set Reset collection on deck. Before we took off, I had an easily transportable bowl of plant protein granola with matcha "mylk." During the flight, I chowed down on a salad with kelp noodles and sunflower caper piccata sauce. After I finished that, I drank some cups of the detox tea to stay calm whenever there was turbulence in the air and munched on a few Empower Bars.
The Jet Set Reset collection lasted me for two whole days of snacking—including a 12-hour day spent on the go. (I never wanted my bag of classic superfood granola to run out!) Best part: It all fit inside of my carry-on tote bag and made it through the TSA check problem-free.
The downside? Well, it costs a lot. The Jet Set Reset is $99 per day. Just ordering the watermelon jerky alone will set you back $11. But before you flip out about how expensive every item is, consider this: If traveling with more than one person, it's easy, and even practical, to split the cost of these goods. Sakara might be pricey, but the portions are generous, and there's enough food to feed a few mouths (depending on the size of your party), meaning that you might only spend $10 for a day's worth of snacking. So even though I can't afford to splurge regularly on Sakara on my own, it's changed my life to know it's available for special solo occasions, like a vacation, and also for more regular weekend getaways or even get-togethers with friends.
It's also inspired me to think of ways to make some of this stuff on my terms, my time, and my dime, and has transformed how I feed my snacking addiction. Because it's truly a life-changing moment once you realize that eating clean tastes—and feels—really, really good.
Sakara, The Popcorn Collection, $19, available at Sakara.
Sakara, Night Water, $16, available at Sakara.
Sakara, Beauty Water, $24, available at Sakara.
Sakara, Probiotic Chocolate, $30, available at Sakara.
Sakara, Watermelon Jerky, $11, available at Sakara.
Sakara, Watermelon Jerky, $11, available at Sakara.