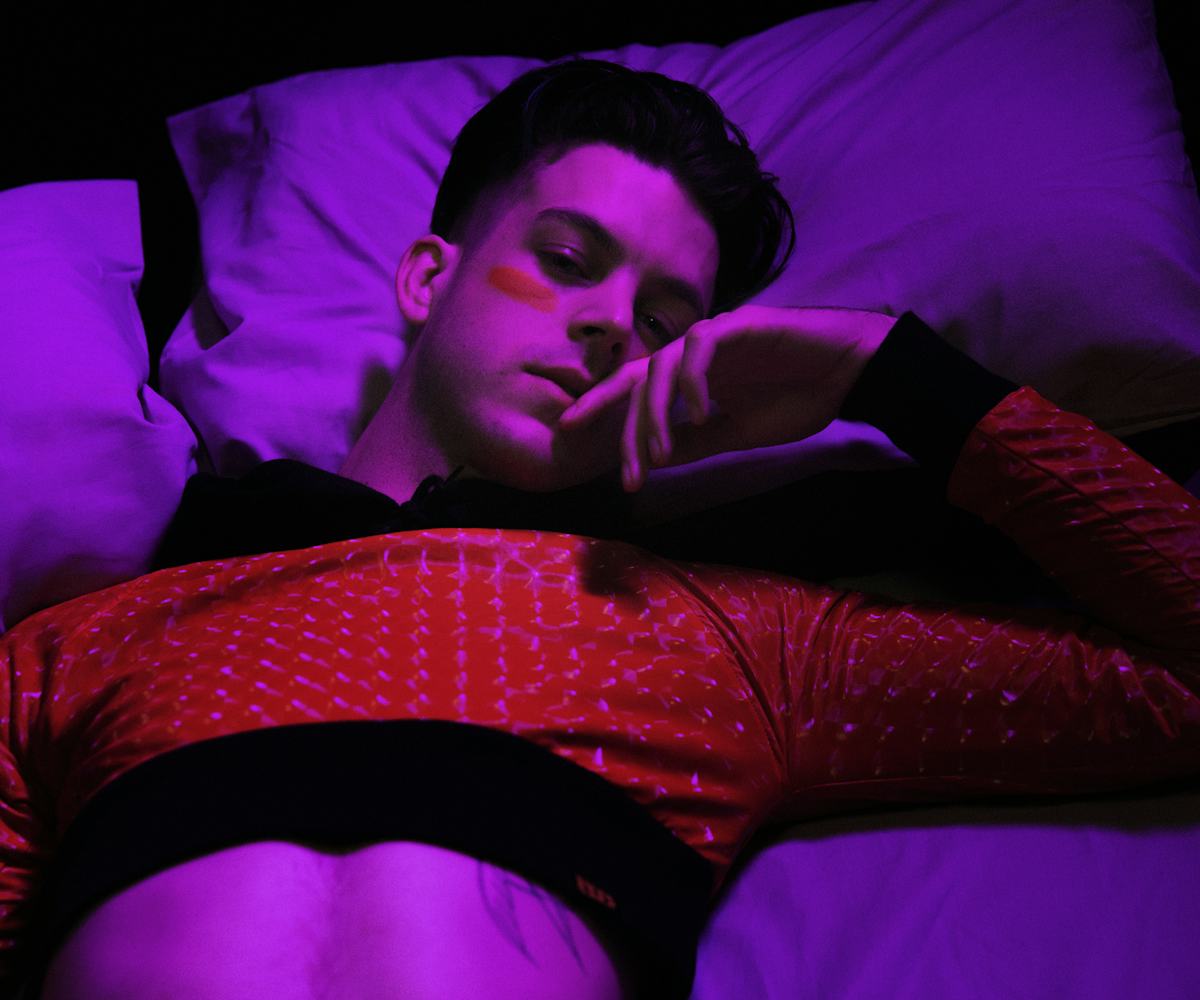 Courtesy photo
Sakima's NSFW "Daddy" Video Is A Queer Triumph
Sakima sees the line of queer provocativeness and jumps over it. He's aware there's a threshold of tolerance when it comes to how much queerness the general heteronormative public can handle, but he pays no mind. Sakima is here, he's queer—get used to it.
On his newest EP, Ricky, the U.K. pop-R&B star sings about gay sex in a way no other queer musician with a sizable platform does. There's no filter, no generalizing, and no fear. He's giving a voice to those queer kids looking to see their lives and urges represented honestly, without the polished PR moves his contemporaries make. With his newest video, "Daddy," he's bringing those experiences to life. 
"The video's main purpose serves as an extension of the queer narratives in my recent music, bringing to life some of the lyrics and exploring gay sex in a visual way," he tells us. "There are also some visual metaphors hidden within the video, such as the nosebleed that represents a desire to express and display my sexuality despite the wounds I carry from homophobic experiences and oppression."
Sakima holds nothing back in "Daddy." Bodies are present, skin meets skin, and love is made. It's like any other sexually charged video you've seen, only it features two men. Crazy, huh. 
"It was also important for me to show myself bare and expose my body despite any insecurities I have about not fitting into the male beauty standard," Sakima says. "I'm not muscly or hairless, and I don't have a jawline for days, but I wanted to get to a mental space where I'm not ashamed of those things and that it makes me more normal than it makes me an outsider. In doing so, I hope people can watch this video and not feel like their bodies aren't sexy because they don't fit into the gym-jock aesthetic that is often presented as the elite and highest form of beauty." The body beautiful, indeed.
Watch it all in the video, below.