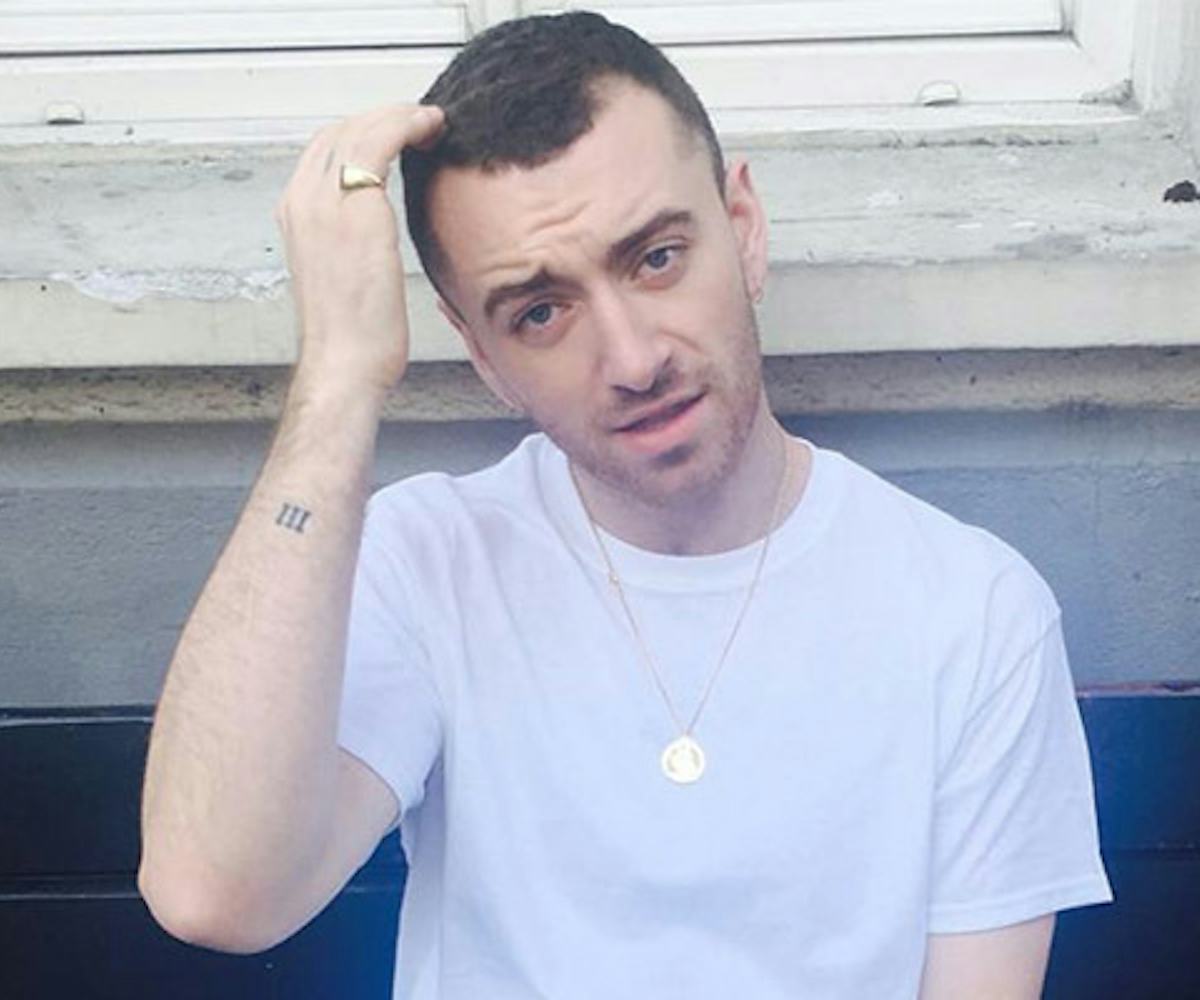 Image via Instagram/@SamSmithWorld
Sam Smith Comes Out As Gender Non-binary
"I feel just as much woman as I am man"
During an interview with The Sunday Times, Sam Smith said he doesn't feel like a cisgender man. "I don't know what the title would be," he said, "but I feel just as much woman as I am man." One of the terms used to describe a person who does not identify exclusively as male or female is "non-binary."
Smith also revealed that he loves to dress up in drag. One of his favorite spots is the Australian drag shop House of Priscilla in Sydney. "Oh, my god, I just buy everything—heels, dresses," he said. "We have a great time." 
When Smith was a teenager, he said, there was a moment when he "didn't own a piece of male clothing, really." His style stemmed from an obsession with Boy George and Marilyn. "I would wear full makeup every day at school—eyelashes, leggings with Dr. Martens and huge fur coats, for two and a half years," Smith said. "I got teased a lot for it. But there were also people respecting me for walking around like that in my school."
Once, he was even assaulted because of his clothing. A guy at a bar in London punched him in the chest. "Obviously just because of the way I looked," he said. "But that never bothered me, because I had this barricade up."
There's been more visibility for the non-binary community over the years. Other celebrities that have come out as nonbinary include Amandla Stenberg, Angel Haze, and Jill Soloway. In 2016, non-binary was ruled a legal gender in Oregon, the first ruling of its kind in the United States.