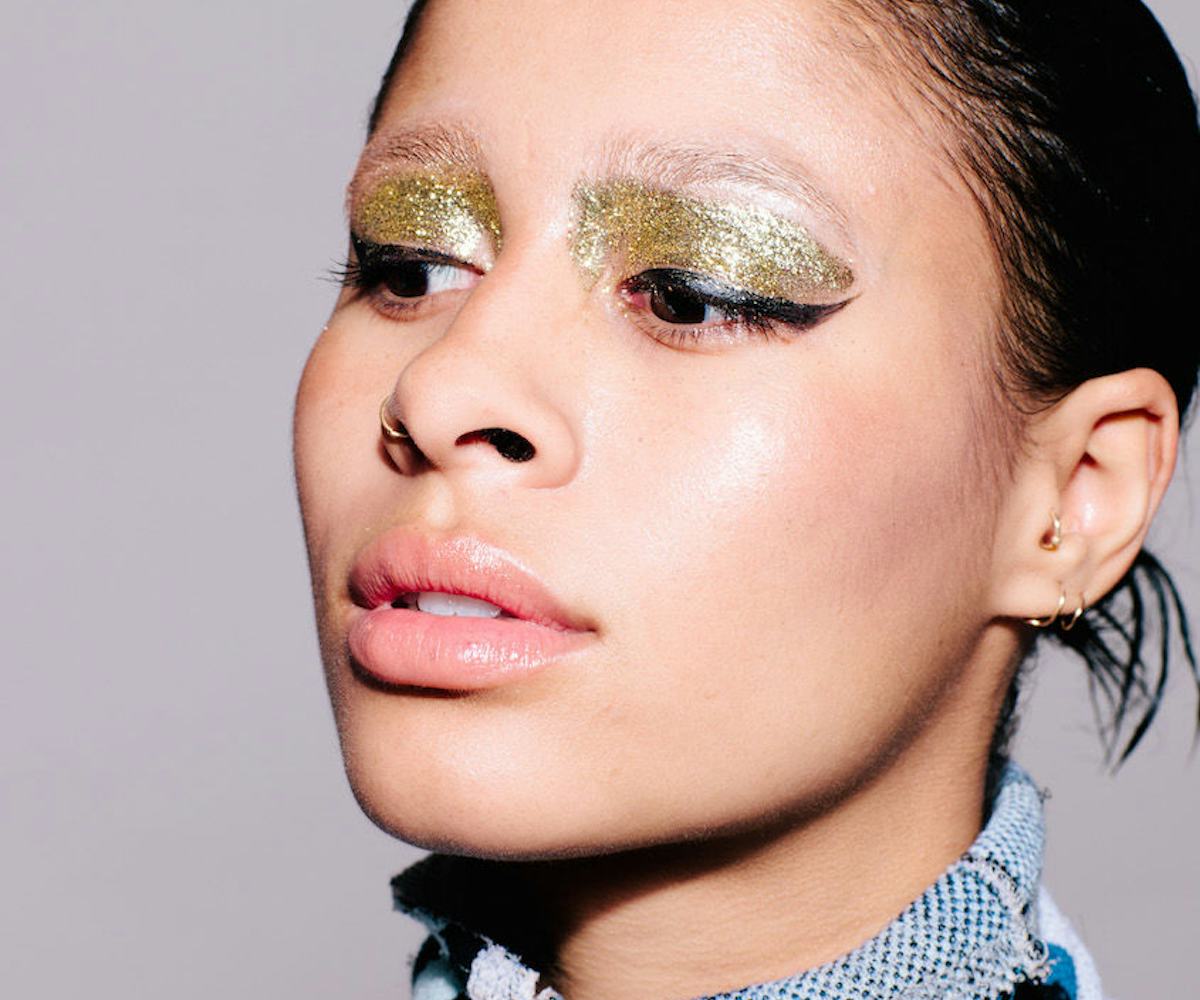 Photographed by Atisha Paulson
Sami Miró Is Doing Things Her Way
hanging out with a cool-girl vintage expert
On paper, Sami Miró is the ultimate Millennial—one that seems to fulfill nearly every generalization: She worked in marketing, then moved to L.A., realized her creative energy was being stifled, and left a comfy, corporate track to pursue a life in fashion. But, as is the case with most people, there's far more to Miró than her résumé, Instagram, and highly publicized relationship with Zac Efron suggest. 
With a bachelor's degree in marketing and a master's degree in global entrepreneurship, as well as a knowledge of vintage clothing that could rival Iris Apfel's, the 28-year-old is working to create her own brand, Sami Miró Vintage, and a reconstructed, modern vintage clothing line. "I want to show people how vintage can be incorporated into their everyday lives without it being some crazy, insane, costume-y vintage piece," she says. Oh, and she has a few video series in the works. 
Click through to read our interview with Miró, filled with advice on everything from social media to taking control of your life.
photographed by Atisha Paulson, makeup by Sage Seiji, self-styled by Sami.
You have such a large social media following. How did that come about? Did you ever venture to create this audience? I mean, I think it just kind of happened naturally because of who I'm dating—and people are interested in who this guy's girlfriend is—so I think that just happened naturally. At the end of the day, that's probably how people found me. At the same time, I'm showcasing my primary focus, vintage. I think I have a unique way of putting together outfits, and I'm doing something different; it's interesting to people. It's probably a combination of both, how my following has grown. 
This is going to sound cliché, but has there been a downside to having so many people follow you?I mean, I think with anybody—whether they have a lot of followers or are in the public eye—there's going to be a lot of ridicule out there. But at the end of the day, you can't really focus on that or read comments because it's an outlet where people can do and say whatever they want—and you can't let that affect you. And I definitely don't; it's just brushed off the shoulder. So, I mean, that's the only thing that could be negative from it, but if you don't look at mean comments, then the negativity isn't there. 
photographed by Atisha Paulson, makeup by Sage Seiji, self-styled by Sami.
Vidakush, California Visor, $20; The Trash Rack, Crop top, $70; Untitled & Co, Bra, $59, view on NYLONshop.
Do you have any advice for girls who feel like they're not going in the direction they want, or have these dreams they don't think they'll be able to achieve?Yeah. I mean, it seems like I did everything backwards because I got all of this education and then had a corporate job for years, and now I'm doing something totally different, and that's maybe what you would start doing when you were younger. But for me—my education—I wouldn't change the order for a minute, because I'm going to carry everything I've learned with me forever and bring my business background into it. A lot of people ask me, "How did you get the balls to drop your career and just follow your dreams?" It was difficult and incredibly scary, but at the same time, if you don't go for it then you might regret it forever. When I quit my job, I was like, "Well, if worse comes to worst and I fail at whatever it is that I'm trying to do, I can always go back to business." So I would say to try and create a foundation for yourself and then you can do whatever you want, as long as you have something else to fall back on. But I think it's important to go for what's in your heart.
photographed by Atisha Paulson, makeup by Sage Seiji, self-styled by Sami.
 Valfre, Lotus Red Halter top, $48, view on NYLONshop.
How do you approach everyday style? Are you constantly dressed up in really beautiful vintage clothes?I like to say my style is full of juxtapositions—between sexy and masculine, or '60s and modern, or punky and classy. It's always mixing and matching different flavors or styles, so it's never too much of one thing, and it's always something different and creative—something that has never been done before for each outfit.
And because we just did a beauty shoot, what is your general approach to beauty?Very, very simple. I do a lot of SPF lotion and really simple, clean makeup. When I do decide to wear mascara, I like to cake it on. And after this shoot, I'm completely obsessed with colored brows. You might be seeing me with no makeup on and then some crazy-ass colored brows!
photographed by Atisha Paulson, makeup by Sage Seiji, self-styled by Sami.