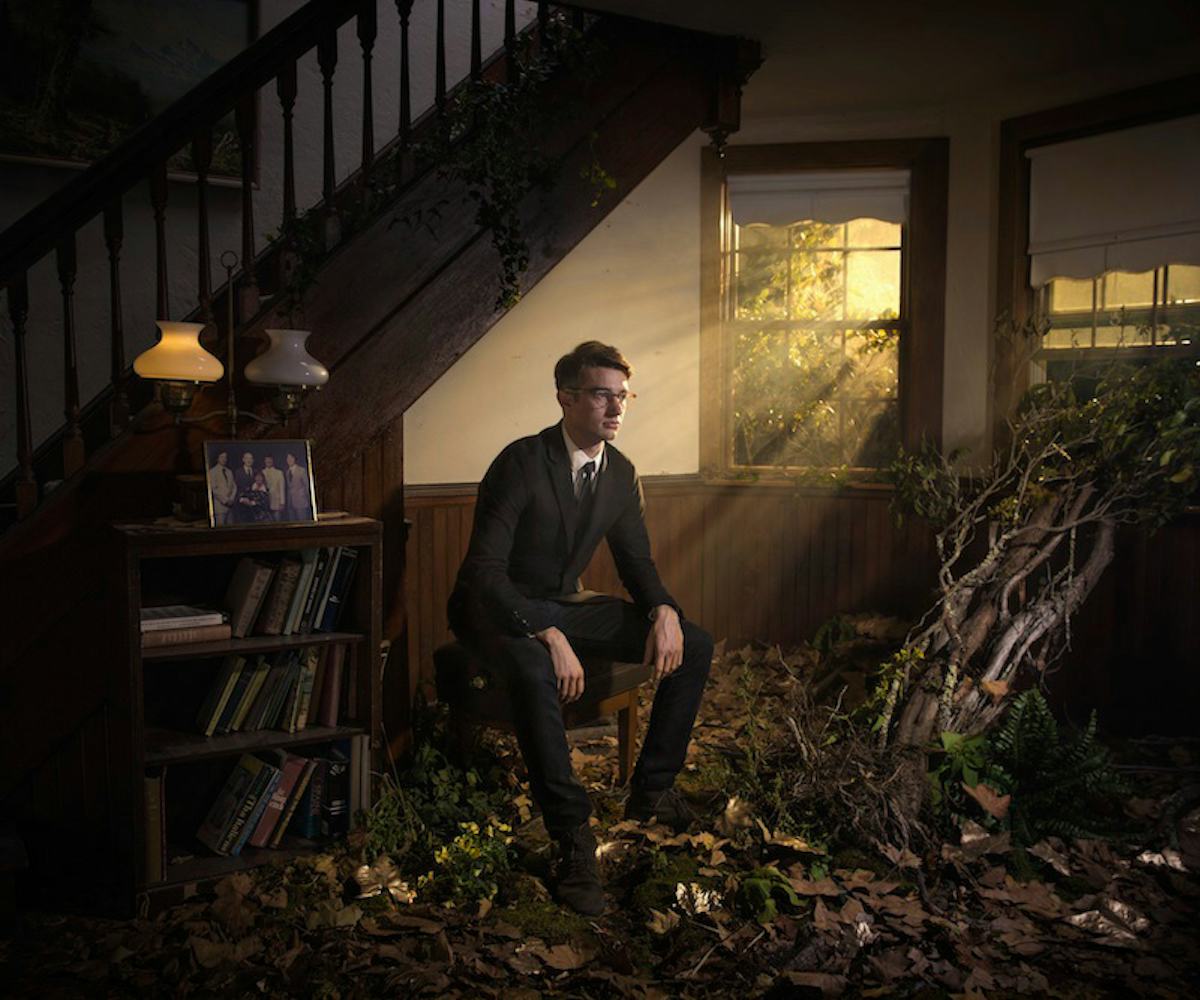 Photo by Denny Renshaw
song premiere: san fermin "jackrabbit" ra ra riot remix
Typically, when one imagines a composer, a vision of grand, seemingly excessive gestures and intense facial expressions come to mind. However, San Fermin is reimagining this concept entirely and bringing classical techniques and training into the indie music realm. Headed by composer Ellis Ludwig-Leone, who holds a composition degree from Yale, the Brooklyn band contorts pop with theatrical instrumentals and controlled vocals. 
While more accessible than their eponymous debut, San Fermin's sophomore LP, Jackrabbit, still maintains the studied chamber pop elements that set the band apart from other indie projects. Now an eight-piece ensemble—comprised of Allen Tate (vocals), Charlene Kaye (vocals), Rebekah Durham (vocals/violin), John Brandon (trumpet), Stephen Chen (saxophone), Tyler McDiarmid (guitar), Michael Hanf (drums), and Ludwig-Leone—the band is set to play alongside Alt-J this summer. 
Check out their song "Jackrabbit," remixed by Ra Ra Riot below.