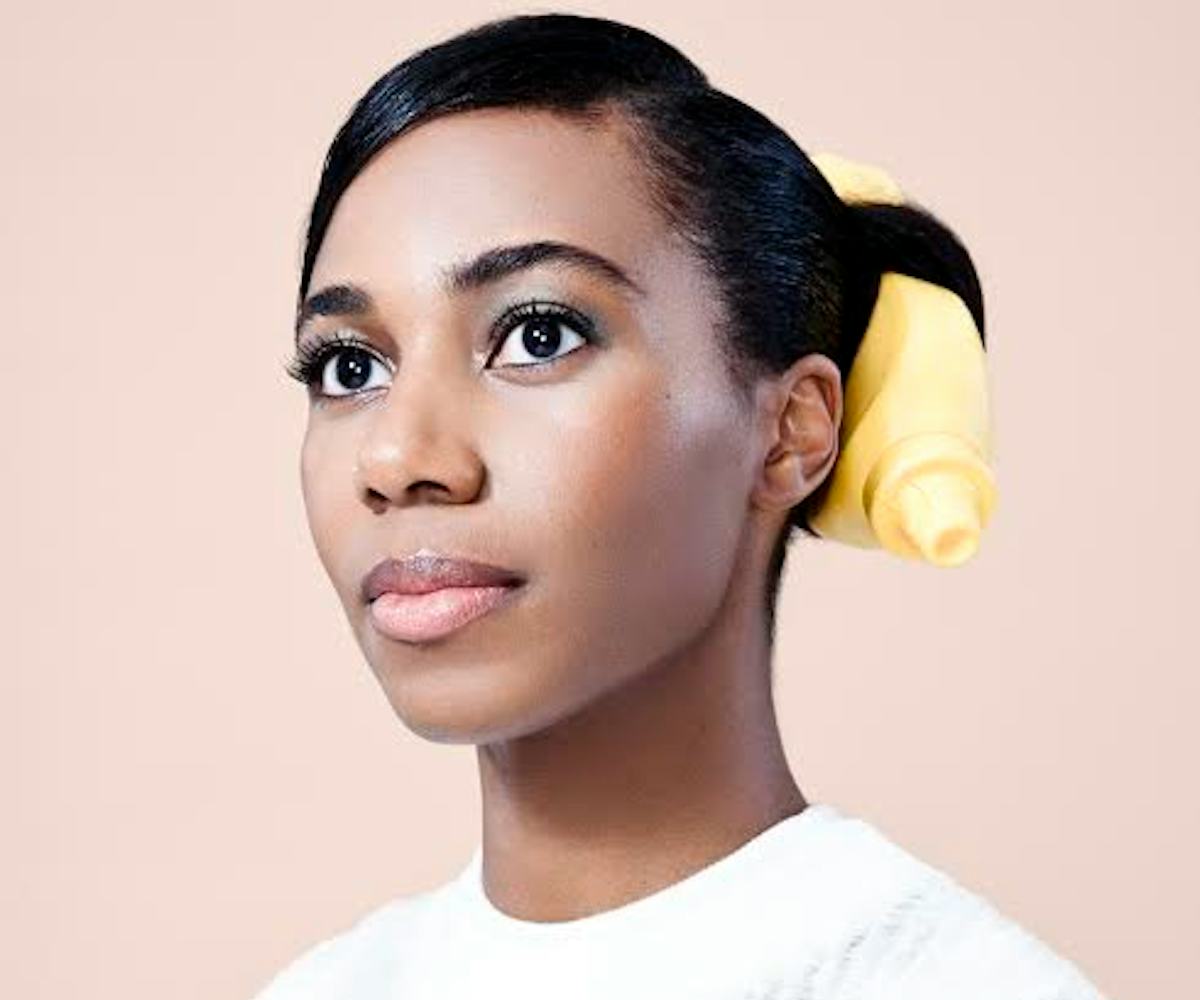 Photo by Christelle de Castro
Just In Time For The Full Moon Fest, 9 Songs That Get Santigold Pumped Up
The headliner made us a special festival-season playlist
In celebration of this weekend's Full Moon Fest on Governor's Island in New York City, we tapped headliner Santigold to curate a special festival season playlist just for us. And boy did it not disappoint.
The 99¢ artist gave us a look (and listen) at what gets her pumped up before a big performance. With artists such as ASAP Rocky and Guns N' Roses, we guarantee this mix will get you just as hyped. She includes some of her all-time favorites, making for quite an eclectic mix of songs, including ones with killer beats and those she finds the most nostalgic. 
Click through to listen to each track and find out why Santigold loves them. If you're not already going to the festival this weekend and will be in the New York City area, you can check out the full lineup and get tickets here. 
"Move That Dope" —Future
"This is one of my favorite hip-hop songs of the past few years. I love the beat, and I always love Future's flow."
"Welcome to the Jungle" —Guns N' Roses
"So tough, so amazing, and just perfect, forever."
"Kill V. Maim" —Grimes
"This is my two-year-old son's favorite song. He even recognizes the album cover and yells 'Gwimes!'"
"Summertime Sadness" —Lana Del Rey
"This is a song that is so catchy, it stayed in my head for like a year, just there in the background, all the time."
"Shabba" —ASAP Rocky
"Honestly, the chorus of this song is everything. So sick! And who doesn't love Shabba Ranks?!"
"Me & My Friends" —Red Hot Chili Peppers
"This was one of the first songs I ever heard by them. I remember a family vacation in Jamaica when my sister played it every day while we played in the pool. Even after touring with the Chili Peppers, this song, and memory of their music in my life, stands out as a favorite."
"Tribulations" —LCD Soundsystem
"This is a song that reminds me of a time in my life that was really fun and exciting, so it always makes me happy."
"Karma Police" —Radiohead
"This is one of my favorite Radiohead songs of all-time. Such a good title and I loved the video too."
"Hold The Line" —Major Lazer
"This was a super-fun collab I did with Major Lazer for their first record. It was started on our first trip to Jamaica together, and features Mr. Lexx, whose voice I love."