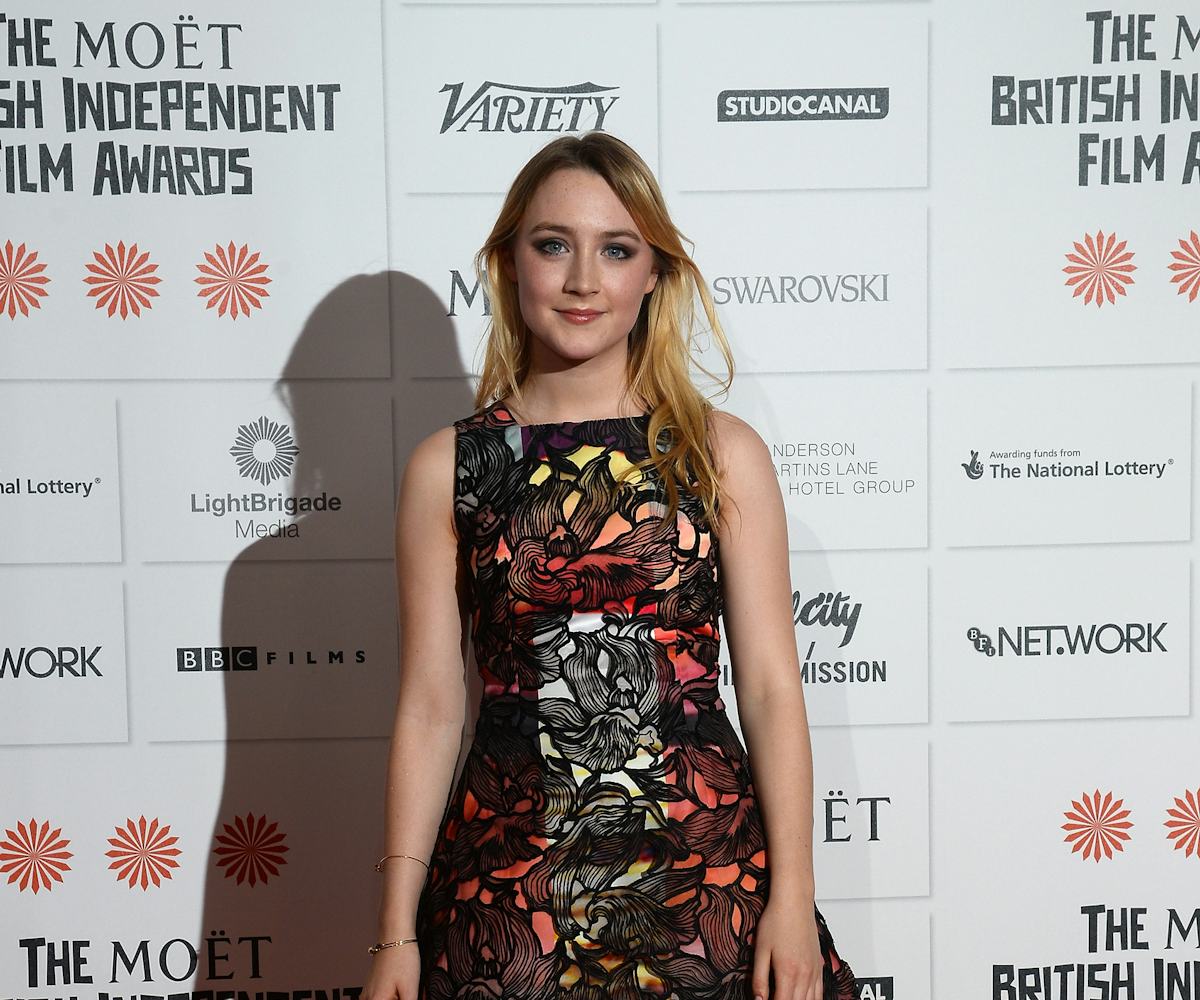 photo by getty images
best dressed: saoirse ronan
all we want for christmas is some peter pilotto.
When it comes to picking out the perfect holiday party outfit, sometimes it feels like there are only two options: the classic little black dress or a crazy-outrageous-OMG-am-I-actually-wearing-this Christmas sweater. Even though we love an Audrey-inspired LBD and are all for some hand-knit reindeer, we're officially declaring Saoirse Ronan's Peter Pilotto dress our perfect holiday look.
The neon underlay and black floral mesh combo brings new life to the simple cocktail dress shape, while the ankle strap heels and Delfina Delettrez jewelry polish everything up to party standards. So how wlong do we have to wait for those Peter Pilotto x Target goodies? Santa, can you hear us!
MUST:
TRUST:
Asos Leather Ankle Strap Sandal -- $181.41
LUST: