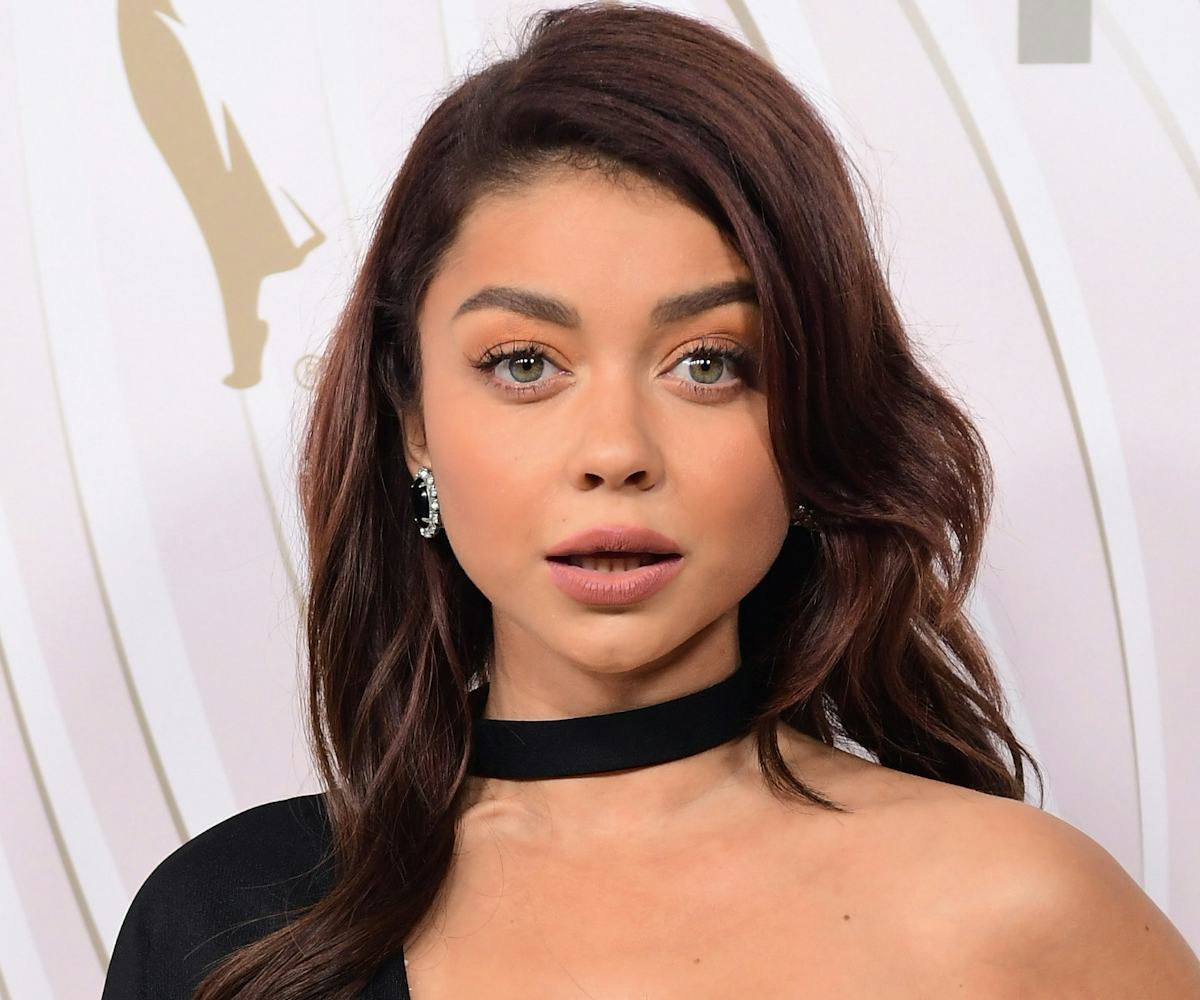 Photo by Emma McIntyre/Getty Images
Sarah Hyland Shared A "Painful" Photo Of Herself
After sudden hospitalization
Sarah Hyland revealed that she was taken to the hospital on Monday and, in the process, got real about her battle with chronic illness.
Thursday marked National Selfie Day. In honor of the occasion, the Modern Family star shared a "painful" photo of herself, in which she appears to be in the hospital with a swollen face.
"Sometimes a selfie is more than just a good angle and feelin cute. This time for #nationalselfieday I've decided to share my truth. As painful as it," she wrote on top of her Instagram stories yesterday. "So here is my face that was torn from work against my will. But I'm very grateful it was. Health should always come first," Hyland wrote before capping it off with the hashtag "#stayhealthymyfriends."
In another story post, she also shared a pre-hospitalization photo of her and her dog from Sunday, sharing that she can't "wait to come back to my precious angel princess."
In the past, Hyland has been vocal about her struggle with kidney dysplasia and expressed her frustration with "doctors not listening" to those in chronic pain. That said, it's unclear whether she is still in the hospital or why exactly she was hospitalized in the first place. 
Whatever the case may be, here's to hoping Hyland's on the road to a speedy recovery.