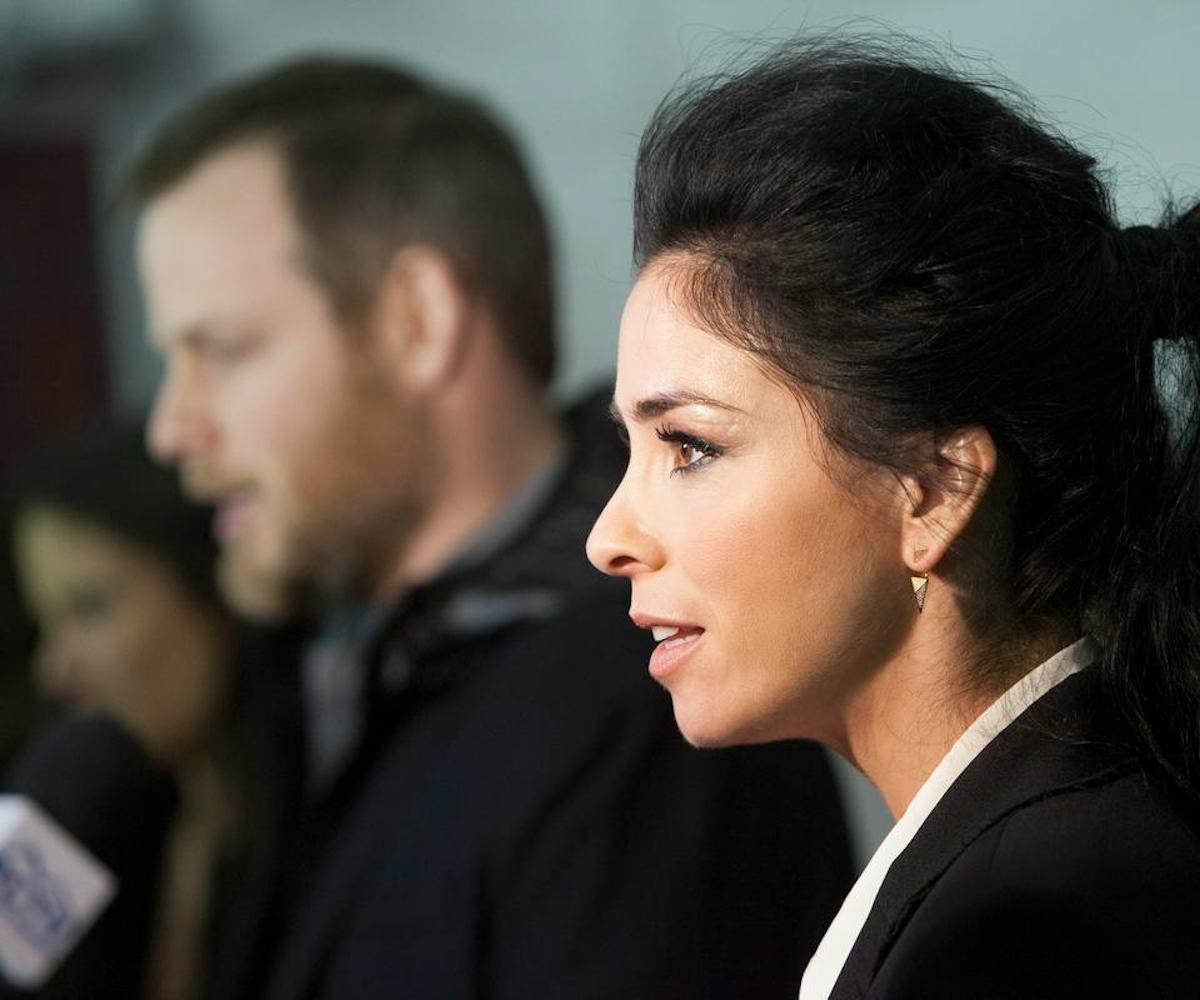 photo courtesy of Sundance Institute 2015 / Brandon Joseph Baker
sarah silverman just won ponytails
When people wear ponytails on the red carpet, they tend to be sleek. Super sleek, if you will, in order to be elegant enough to counteract the inherent sportiness of this 'do. Sarah Silverman's ponytail, though, is an entirely different story. 
We've seen her rock some seriously tall beehives, so it's no secret that Silverman knows her way around a healthy amount of volume. With this ponytail, revealed at Sundance, she's solidifying herself as the reigning queen of tall hair. Teased so intensely that it takes on a life of its own, this pony is a whole new way of interpreting red-carpet hair. We especially love how messy it is. There's no smoothed-out top layer; it's just a glorious, elegantly messy nest.
Also, A+ for the decision to pair this messy pony with a blazer. At once glamorous and rebellious, it's definitely something we'll be copying—with maybe just a few inches less up top.