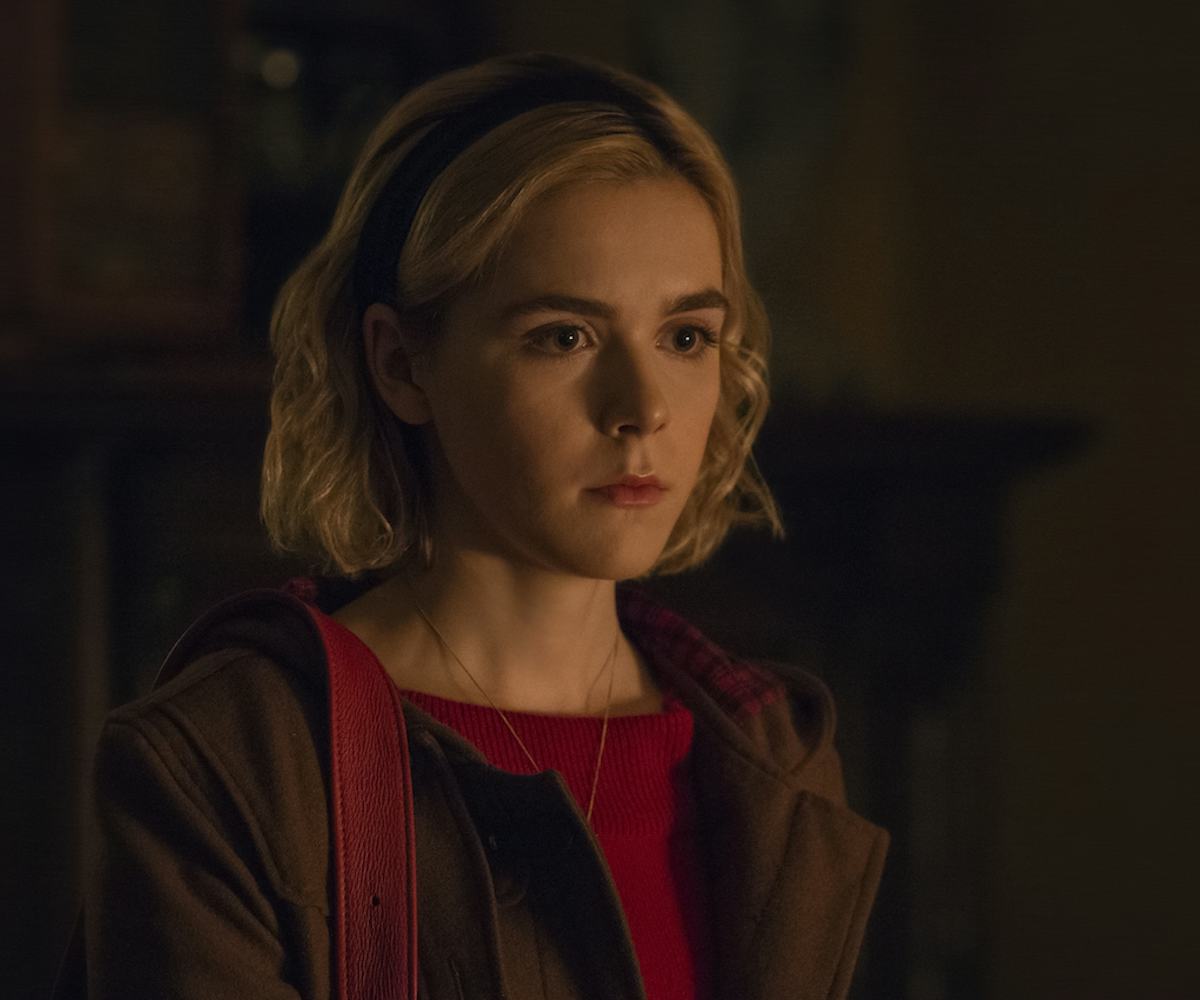 Photo courtesy of Netflix
Satanists Are Suing 'The Chilling Adventures Of Sabrina'
An interesting development…
The Satanic Temple is suing Netflix's The Chilling Adventures of Sabrina for using its copyrighted goat-faced design of the religion's deity on the show, and for portraying Satan as "something evil," which it feels is a misrepresentation. The series follows half-witch, half-mortal Sabrina Spellman as she attends witchcraft school at the Academy of Unseen Arts, where she becomes rivals with the Satan character, who is called the "Dark Lord" in the series.
Lucien Greaves, The Satanic Temple's spokesman and co-founder, tweeted on Sunday that the organization would be "taking legal action" against the show for "appropriating" its design "to promote their asinine Satanic Panic fiction." The series features statue that looks similar to the Temple's Baphomet deity monument, which it is claiming was stolen. In a statement to Broadly, Greaves claims that no one working on the series contacted The Satanic Temple about the statue, and that "our answer, given how the image is portrayed in the show, would have been 'no.'"
Greaves said that The Satanic Temple is fighting back not only because of the alleged copyright infringement but because of the negative misrepresentation of Satan and Satanism in general. "One of the central missions of The Satanic Temple has been to fight back against witch-hunts and irrational mob panics," he said, adding that "as Satanists, we need to do all we can to fight back against negligent and harmful representations." He says that the show "could be considered defamatory," considering the negative portrayal of the religion's icon.
The organization is calling for the retraction of the visual. "I simply refuse to have our monument used in this way in perpetuity," said Greaves. Netflix has yet to respond.