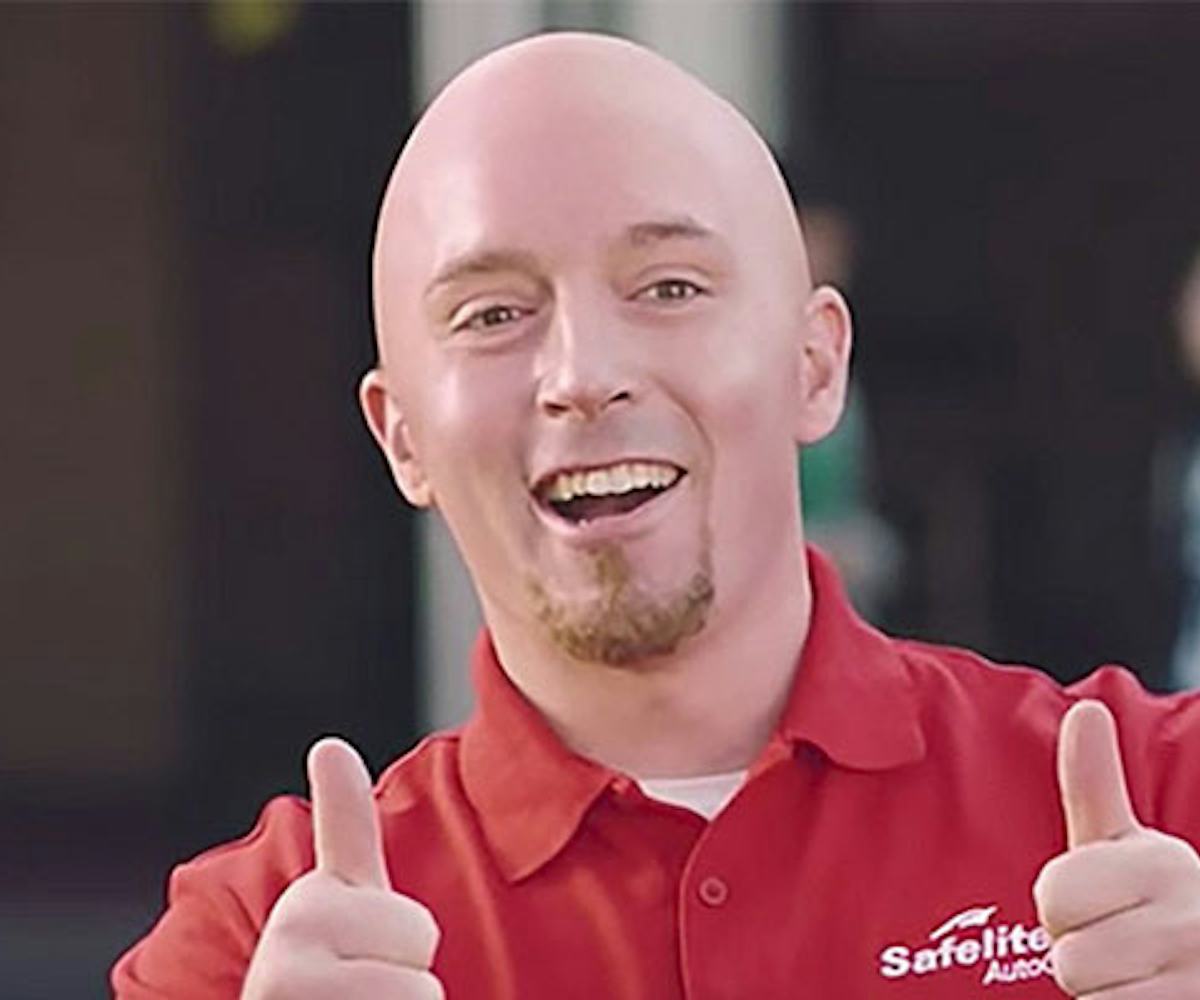 Image via NBC/SNL
'SNL' Removes Pedophile Sketch From Reruns And YouTube
Probably a good time to do that
A lot of people who tuned into Saturday Night Live's rerun over the holiday weekend noticed something was missing. In the episode, which was hosted by Gal Gadot and originally aired October 7, was a sketch about a creepy Safelite Autoglass technician who repeatedly smashed a woman's windshield in order to get close to her teenage daughter. That sketch was missing.
In its place was a sketch called "The Last Fry" that was previously cut because of time constraints. It's a musical number featuring Beck Bennett and Kyle Mooney. Bennett also starred in the Safelite sketch, which was not only removed from reruns but the show's YouTube page and Hulu as well. 
Neither NBC nor SNL has commented on the removal of the sketch, but it could have something to do with the company's negative reaction. When the skit first aired, Safelite tweeted its disapproval. "Although we can take a joke, this one was a step too far," the company wrote. "Our techs are our heroes."
The decision to pull the sketch could also have something to do with the sexual assault allegations against Roy Moore, the Senate candidate who's been accused by several women of molesting and harassing them when they were minors. 
"When the SNL sketch featuring Safelite first aired, we expressed our disappointment with how it negatively portrayed our people," Safelite told Decider on Monday. "It was SNL's decision to remove the content, and they have not shared their reasons behind that decision."
You can watch the new replacement sketch, below. It's a lot less creepy, although still pretty terrifying.