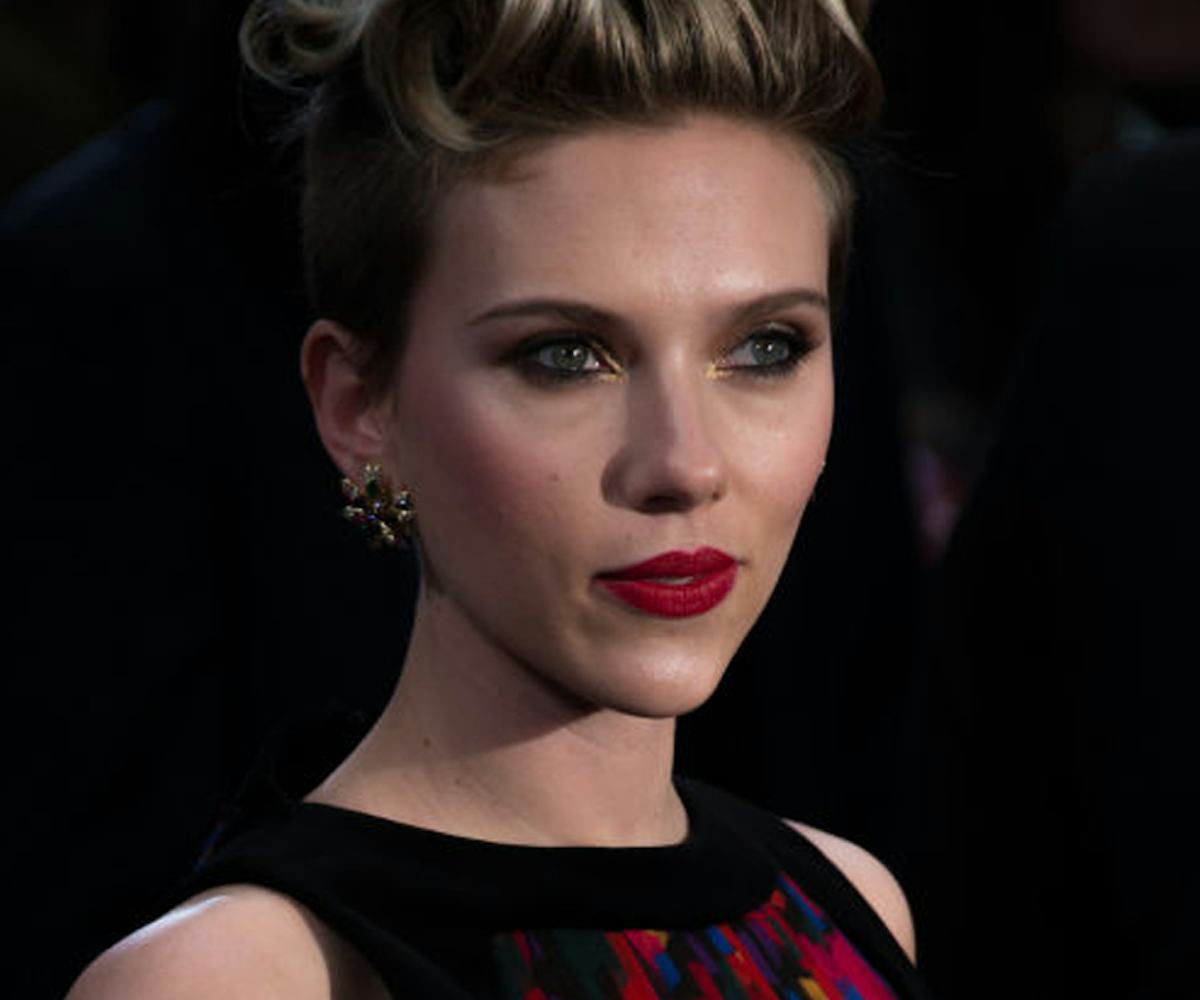 Photo by Ian Gavan / Getty images
Scarlett Johansson Is The Most Bankable Actress In Hollywood
When a young actress with a throaty voice and bee-stung lips burst onto the screen in Terry Zwigoff's art pop masterpiece Ghost World back in 2001, it felt like a real discovery. Her name was Scarlett Johansson and her movie stardom was all but a done deal.
But no one could have predicted that we were watching someone who would one day become the highest grossing actress of all time. Flash forward 15 years and that's exactly where we stand. According to Box Office Mojo, Johansson has amassed a domestic box office revenue of $3.3 billion, making her the only female star to crack the top 10. 
Of course, Johansson isn't paid like her male counterparts, who include the likes of Tom Cruise, Johnny Depp, and Robert Downey Jr., something she addressed in an interview last year. "I am very fortunate. I make a really good living, and I'm proud to be an actress who's making as much as many of my male peers at this stage," she told Cosmopolitan. "I think every woman has [been underpaid], but unless I'm addressing it as a larger problem, for me to talk about my own personal experience with it feels a little obnoxious. It's part of a larger conversation about feminism in general."
Johansson reportedly made $20 million for the last Avengers movie, which was the same amount Chris Evans was paid, but just half of what Robert Downey Jr. made. Nevertheless, that's progress, and while becoming one of Hollywood's most bankable action stars on the strength of the success of films like the Avengers franchise and The Jungle Book, Johansson has yet to abandon her indie roots, making her one of Hollywood's most versatile young actresses. 
Up next, she'll star in the raunchy all-girl comedy Rock That Body, about a bachelorette party gone horribly wrong, as well as the ultra-secretive adaptation of Ghost in The Shell, which is already one of the most anticipated films of next year. Then it's back to the Marvel Cinematic Universe for two more Avengers films, which means Scarjo has a very good chance of topping this list by the time the decade is through.