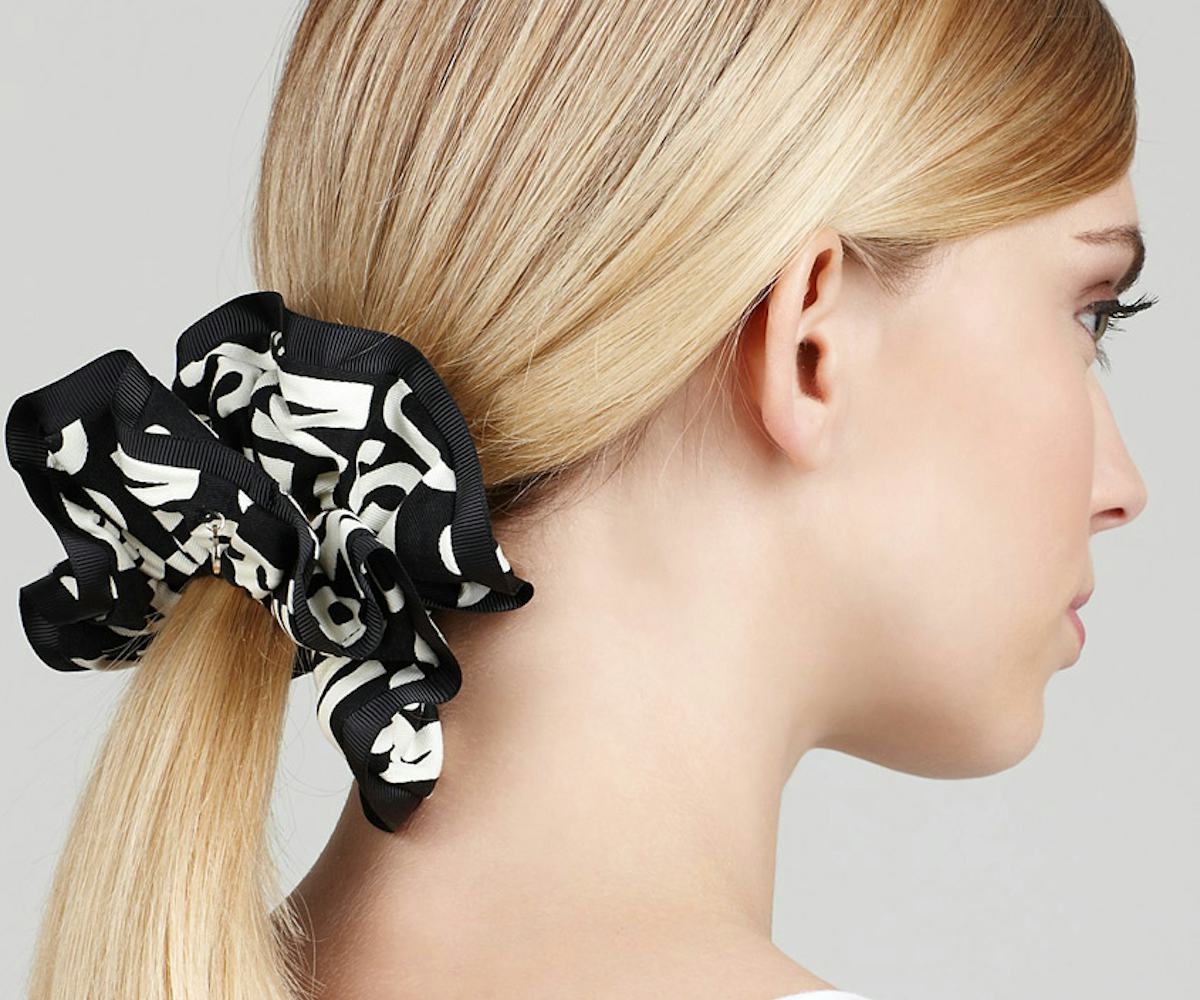 my super expensive scrunchie
the childhood staple gets a designer redux.
No offense to '80s aerobic queens or even DJ Tanner, but scrunchies are one of those throwback hair trends that are probably best suited for Halloween and random costume parties...right? Wrong, at least according to designers like Missoni and Marc Jacobs. 
Both of these labels included scrunchies--real fabric scrunchies, like the ones we used to wear in preschool-- in their fall 2013 collections. Now, they've just landed (and are selling out!) at retailers everywhere. 
The $32 Marc Jacobs version comes in navy twill with green grosgrain piping, whereas Missoni's $92 edition is made from mint satin and a multi-colored crochet overlay. While $10 versions from American Apparel, Topshop, and Brit label My Crazy Scrunchie have been around for a while, this is the first time we've spotted them with a steeper designer price tag. 
The look is a decidedly retro twist on the hair embellishments we saw popping up for spring 2014 on the Helmut Lang and Honor runways, but we're still on the fence about whether we're ready to splurge--or even if we're going to raid our niece/sister/little cousin's scrunchie collection quite yet.
What do you think? Click through the new luxe versions and let us know if you're into them.
Marc Jacobs, $32
Marc Jacobs, $32
Missoni, $92