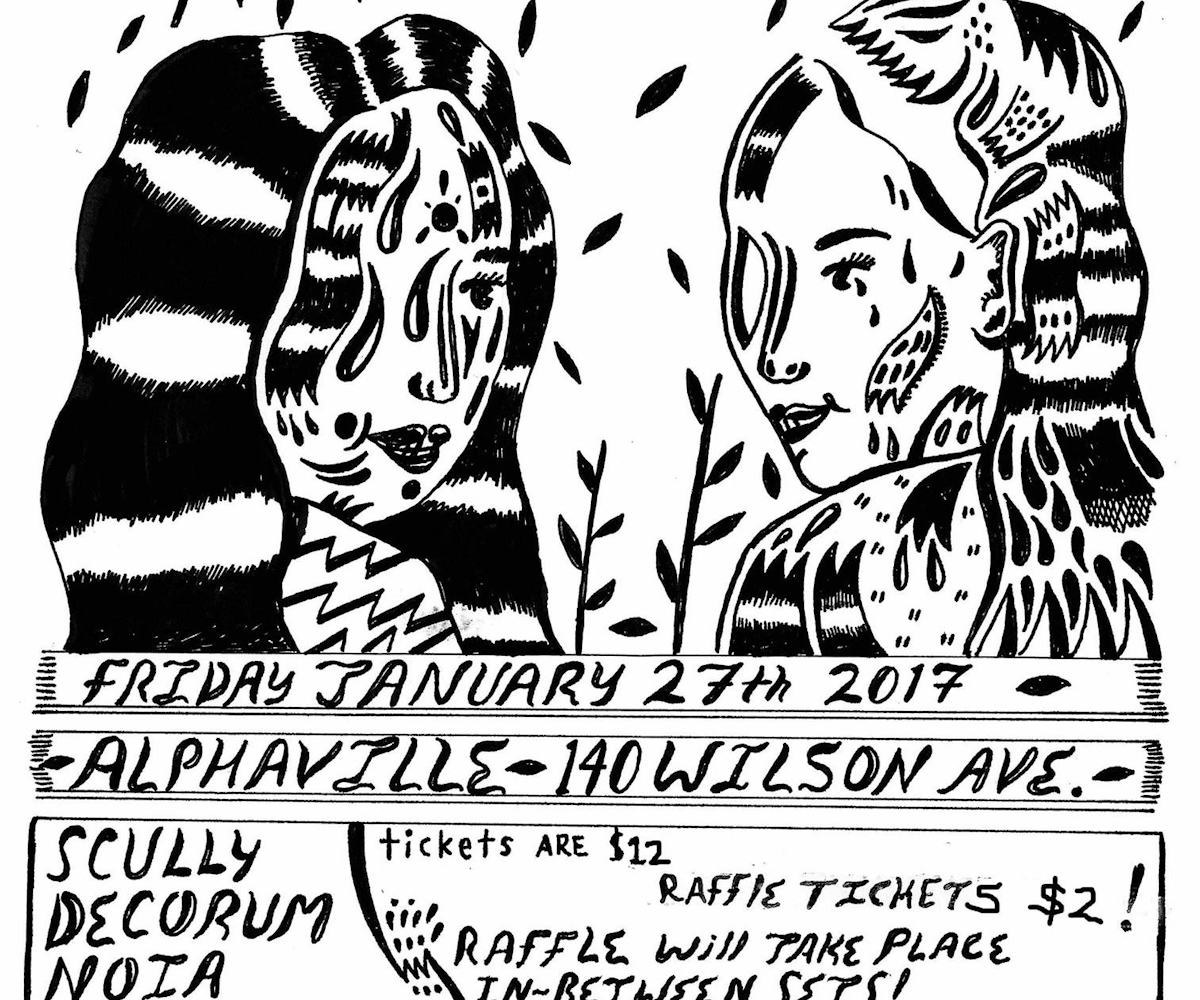 How One Band Is Working To Support Planned Parenthood
Brooklyn's Scully is fighting back
It's hard to believe it's only been a few short days since Donald Trump assumed the presidency. Just thinking about the terrible legislation he's approved during this brief period and the lies he's repeated over and over as if that will make them anything other than "alternative facts," makes us feel like collapsing. But we won't let that break us. We have marched, protested, made art, and supported each other. We have set a base that will be incredibly important for the next four years. And we will continue to build on it.
I was initially scheduled to interview the girls of Brooklyn, New York, band Scully the day after the election. We unanimously agreed to postpone the interview once the results came out, and a few days later (once we had all had time to process), we caught up as the band was driving along the West Coast for a tour. And although the election had clearly left everyone deeply affected, they presented a message of hope and community that is now culminating in something that's been in the works likely since election day: a benefit show and raffle for Planned Parenthood, taking place on January 27 at Brooklyn's Alphaville. 
"Our first night of the tour was on election night," they explained. "It was all girls, independent ladies; it was supposed to be a party. And there were bands from Mexico, L.A., and us from Brooklyn, and then a band from San Diego. And we were literally playing as Trump got his final electoral votes, and it was so fucking depressing. We got way too drunk on tequila... We were crying before our set; we couldn't even process what was going on. We mean, we processed it, but we were just in a deep state of depression."
But as soon as that first night was over, the band's immediate reaction was to take care of themselves and those around them. "We've been jumping in the ocean, like, twice a day, and it's been really nice to be back with the Pacific Ocean. And every day, we play with beach hair. It's been improving from there... Just playing music since everything has been really cathartic, and something that we sort of have control over doing, and it's been really really nice expressing ourselves in one of the best ways we know how. And being around a lot of other creative women has definitely helped us keep some positivity in the situation."
Playing music helped them keep positivity then, and it's helping them bring it to others now. With a lineup of artists like Milk Dick, The Christian Peslak Band (mems EZTV), NOIA, Decorum, Scully themselves, and B Boys, the band has pulled together an incredible benefit show, one that would be worth going to even if it wasn't a fun and intersectional way to fight against rising fascism. The raffle will have prizes and gift certificates from a wide range of vendors, including Babeland Adult Toys, WORSHIP Vintage, and The Spotted Pig. Tickets are only $2 each—or 6 for $10—making it affordable and accessible to people of all income brackets. 
It's been said since election day that good music and art will be needed during this presidency, and members of Scully know how to make that happen—the three women have been playing music, together and separately, in DIY spaces since they were members of Oakland group, The Splinters 10, years ago. The climate, the band says, has improved for women in these spaces vastly since then, with more room for femininity and diversity having been made. This integrative-style change, seemingly small but actually quite substantial, is what makes events like this possible; everyone wants conditions to improve for each other, and nobody is going to stop them from fighting for it. It's what we need in the years to come.
Admission tickets ($12) for the event are available here, and you can check out the event RSVP on Facebook to see the full vendor lineup.