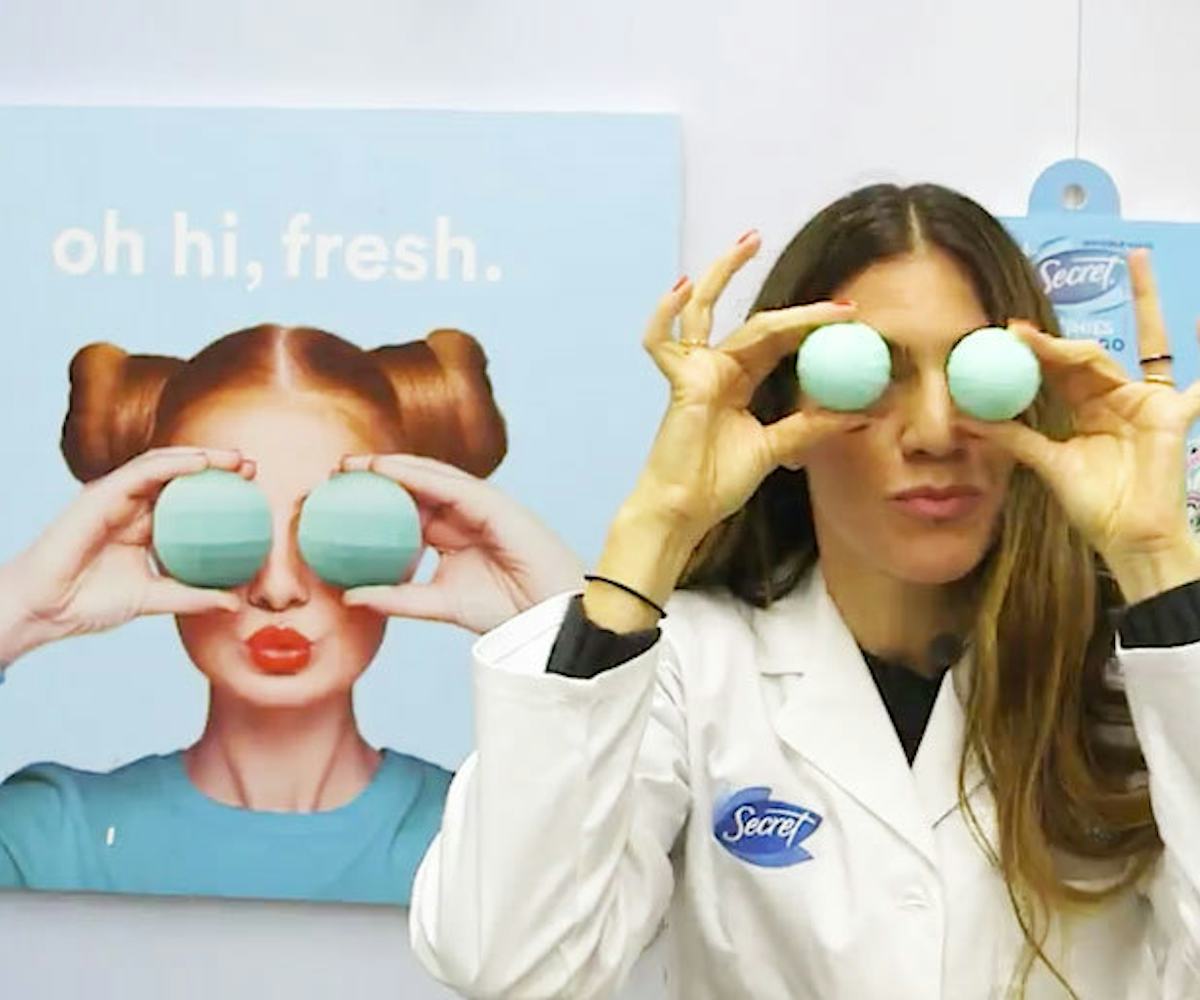 The Secret To Staying Fresh All Day Long Fits In The Palm Of Your Hand
So fresh and so clean (clean!) is how we want to be this year. All day, every day—especially on-the-go. Luckily, Secret heard our call—well, not our personal one, but hey—and invented a little thing called Freshies. And by little, we mean little.
Freshies are as effective as they are cute. They're tiny, discrete balls of antiperspirant that make freshening-up midday a breeze. The compact shape fits (almost) anywhere and thankfully comes with a lock-top lid that ensures no mess will be made after tossing one of 'em in our bag. Pop off, apply, twist on, and we're off! All four of Freshies' unique scents are the key to smelling great while on the move. 
Still need convincing? Let NYLON's own Dani Stahl show you, in our exclusive Factory Girl tour below. She ventured down to Secret's lab in Ohio to make a few Freshies for herself. Smell ya never!