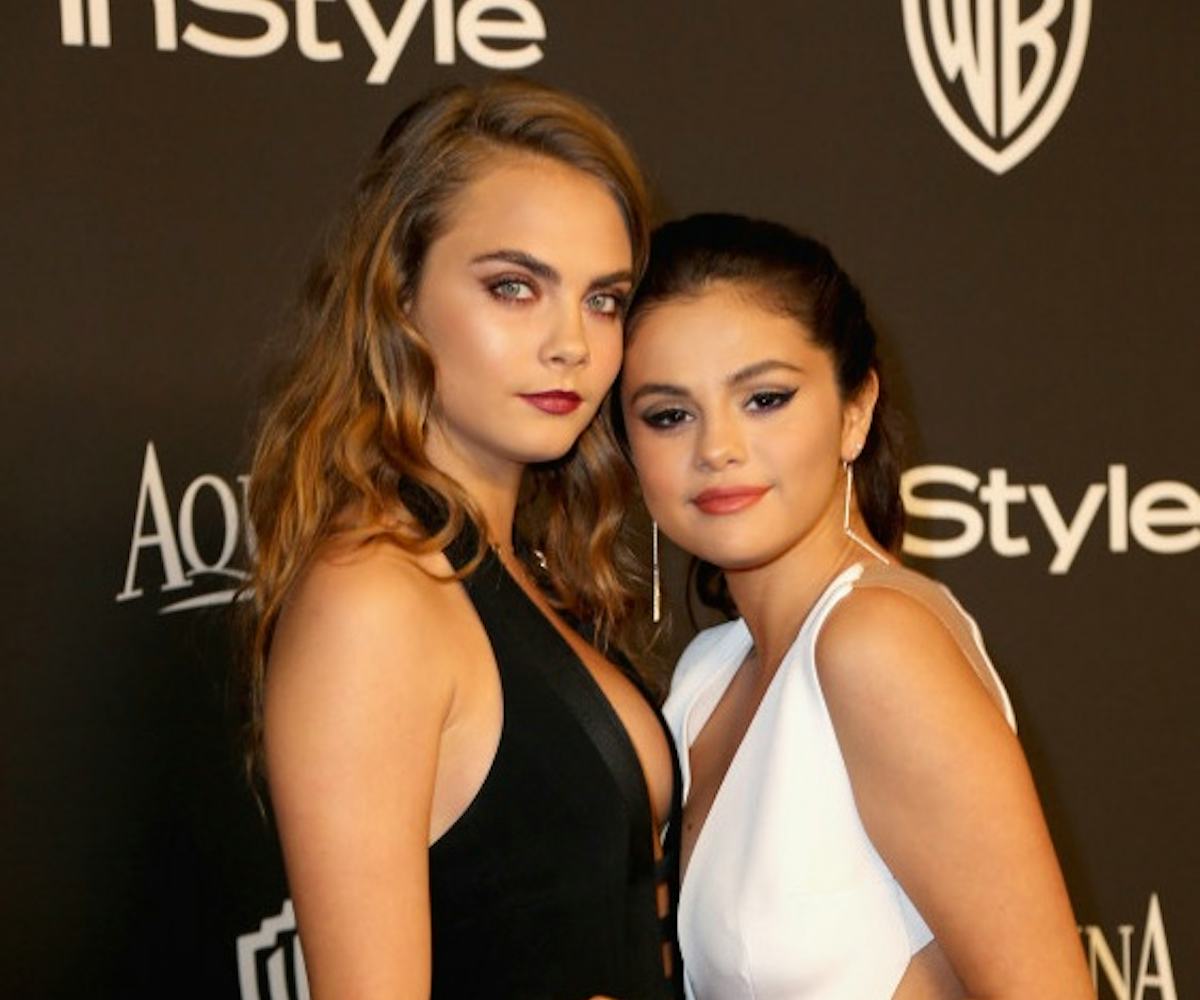 Photo by Rachel Murray for Getty Images
Selena Gomez Is Totally Cool With Those Cara Delevingne Rumors
Selena Gomez's personal life being thrust into the spotlight is just as guaranteed as it is for basic girls' UGGs to be stained with pumpkin-spice lattes in the fall. It's rarely surprising, then, to see her name linked to those of alleged significant others in headlines—except for, of course, when footage of her and Cara Delevingne vacationing in St. Tropez hit the 'net (see: TMZ's artfully-titled "Mounting Evidence of Mounting" video), insinuating her first high-profile romance with another girl.
Gomez finally addressed the rumors in an interview with PrideSource.com yesterday. When asked how she felt about the murmurs that she and Delevingne were more than just friends, Gomez seemingly didn't bat an eye: "I loved it. I didn't mind it. Especially because they weren't talking about other people in my life for once, which was wonderful." She went on to gush about Delevingne, calling her "very open" and "extremely adventurous." "Sometimes I just want that in my life, so I didn't mind it. I loved it," Gomez continued.
She goes on to discuss her dream onscreen lady love interests (which include Suki Waterhouse), questioning her sexuality, and never having fallen for a gay man—so she thinks, at least. Considering the recently released details about her medical condition, it's great to see her in good spirits, even if it means that the dating rumors weren't confirmed because, let's be honest, "Carena" would've been the ultimate power couple.