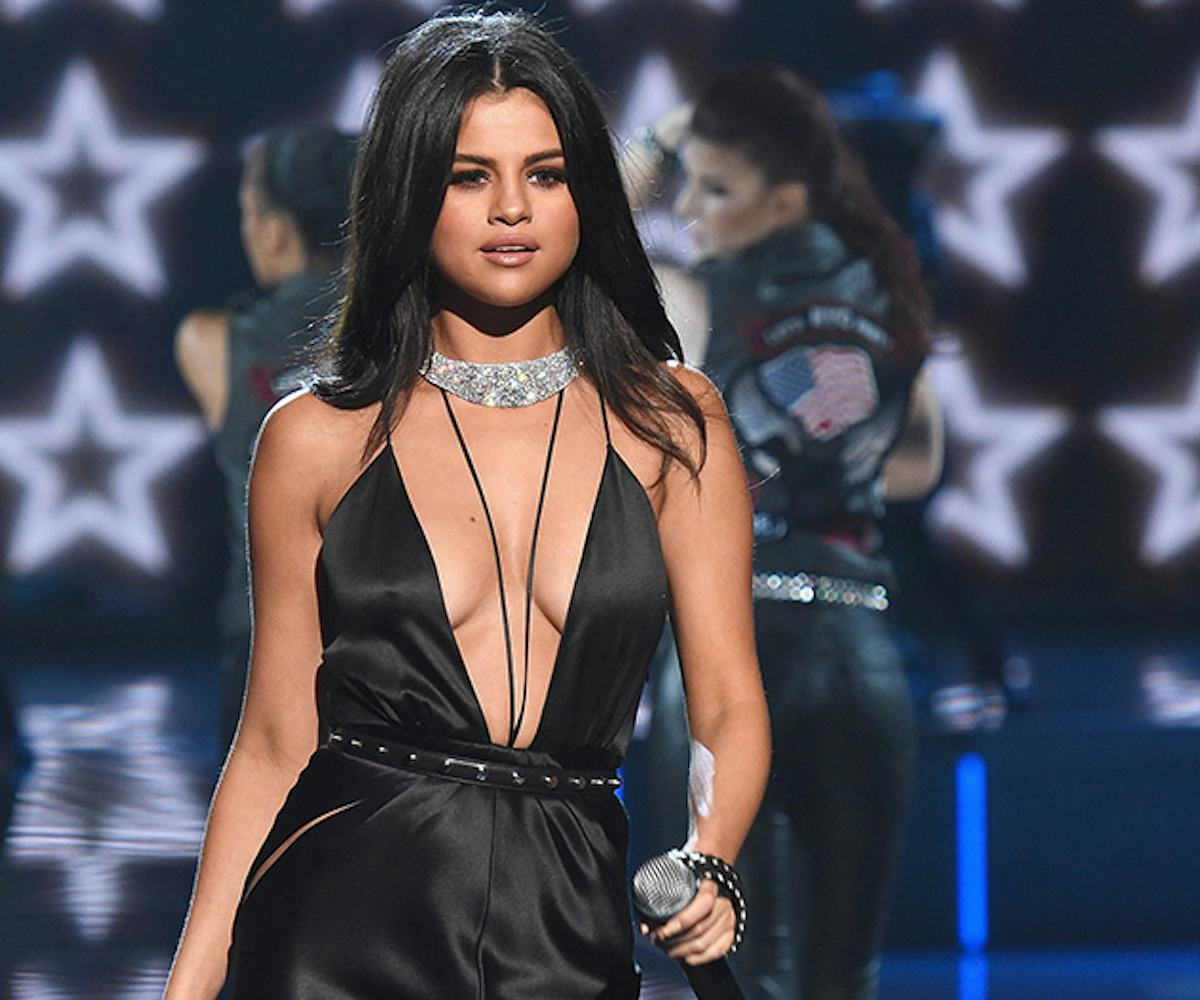 Photo: Dimitrios Kambouris/Getty Images for Victoria's Secret.
Selena Gomez Is "Definitely Single"
Selena Gomez recently went out to dinner with another human being. His name is Samuel Krost and he is single. Selena Gomez is also single. Therefore, many people assumed they were on a date.
Is it true? Who knows. Jelena (Justin and Selena) worshippers are hoping Gomez's admission that she's "definitely single" means there's a chance that their romance could begin again. She did say she was dating. And, what's more, Bieber wants to possibly try their relationship again. Young love is so complicated and all these labels—single, dating, boyfriend, lover, not not a lover—are all confusing. Whatever. When she's ready, she'll go and get it.
(via Teen Vogue)