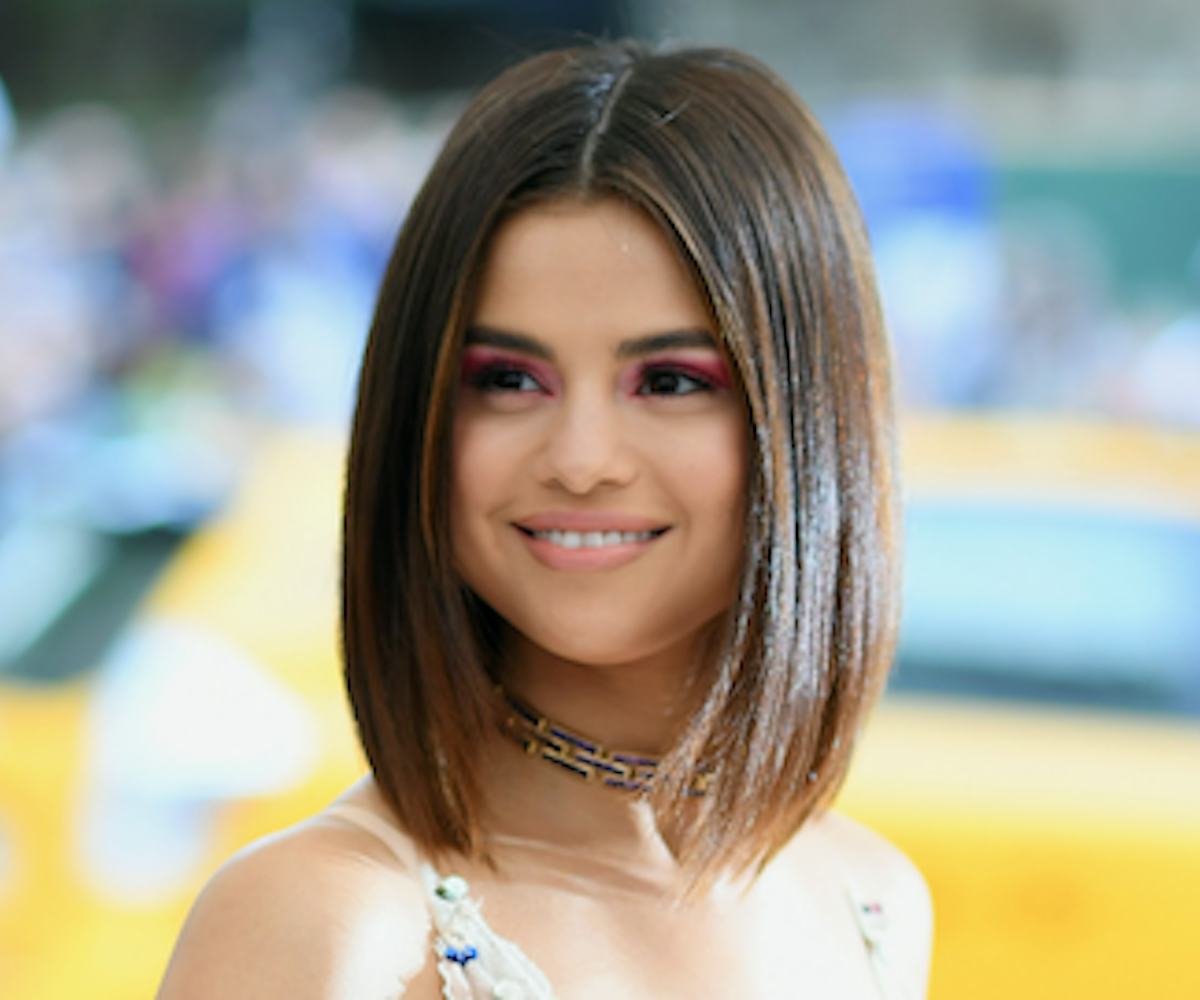 Photo by Dimitrios Kambouris/ Getty Images.
Stop Asking Selena Gomez About Justin Bieber's Engagement
She doesn't care, so why do you?
The internet was left with many, many questions after Justin Bieber confirmed his surprise engagement to Hailey Baldwin last night. But the most pressing of them all had nothing to do with the happy couple, but rather, Selena Gomez.
It hasn't even been a full day since Bieber confirmed the rumor and already, countless news outlets are calling on "sources" to reveal Gomez's thoughts and feelings about her longtime on-again, off-again ex's current relationship. For example, a source told E! that Gomez was "surprised an engagement happened this quickly but not surprised Justin would do something like this knowing who he is. At the end of the day though she doesn't really care. Selena is totally over him. She had tried again to make it work that last time and it didn't work out." 
A source also told People that Gomez has been happy lately and "hasn't been talking about him since they ended things again earlier this year." 
If that wasn't invasive enough, paparazzi also thought it was appropriate to jump in on the discussion by publicly questioning her about her feelings while she was out and about in New York.
Gomez and Bieber are both superstars, so, obviously, the trajectory of their relationship was out in the open for us to observe over the years. But just because two people are famous doesn't give any of us the right to pry into their lives—especially when the relationship is over. 
We've seen this before with the way the public and fans treated Pete Davidson's ex, Cazzie David, after it was confirmed that he and Ariana Grande were engaged. Like David, Gomez has now been included in a narrative that she probably would rather not be in. And quite frankly, if these "sources" are legit, and Gomez could care less about Bieber's engagement, then why should we?