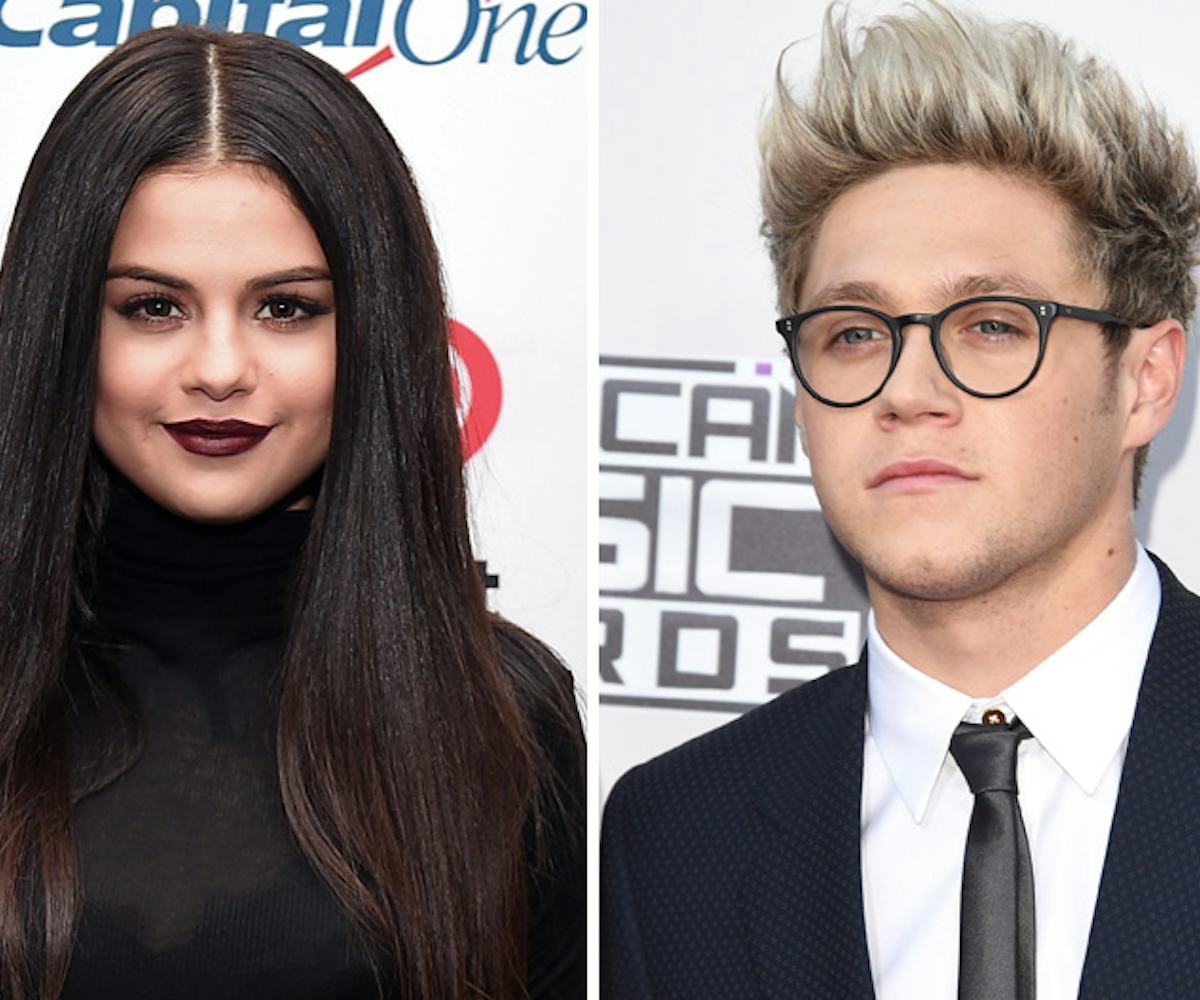 Photo: Kevin Winter/Getty Images for iHeartMedia; Jason Merritt/Getty Images.
Selena Gomez And Niall Horan Are Partying Together, Now
public display of awesomeness
Gigi Hadid isn't the only member of Taylor Swift's "squad" with heart eyes for a One Direction member. Selena Gomez is, according to elusive eyewitnesses, linked with Niall Horan.
If you keep up, you'll know that she and Horan went out to dinner together around Thanksgiving time. Chatter about their possible romance started to buzz, but one dinner does not mean a full-blown relationship. (If that's the case, we'd all be serial daters.) Over the weekend, however, the two 20-somethings attended Jenna Dewan Tatum's 35th birthday party in Los Angeles. There, eyewitnesses say, they "were seen kissing in the middle of the club, in front of everyone." Airhorn! Someone alert the PDA police, because we've got two alleged partakers!
Oh well. Horan posted a photo to his Twitter of the two. It's not confirmation of the alleged make out, but it's confirmation that they were at the same party together. I guess we can sleep a little better tonight knowing that they shared the same air space.