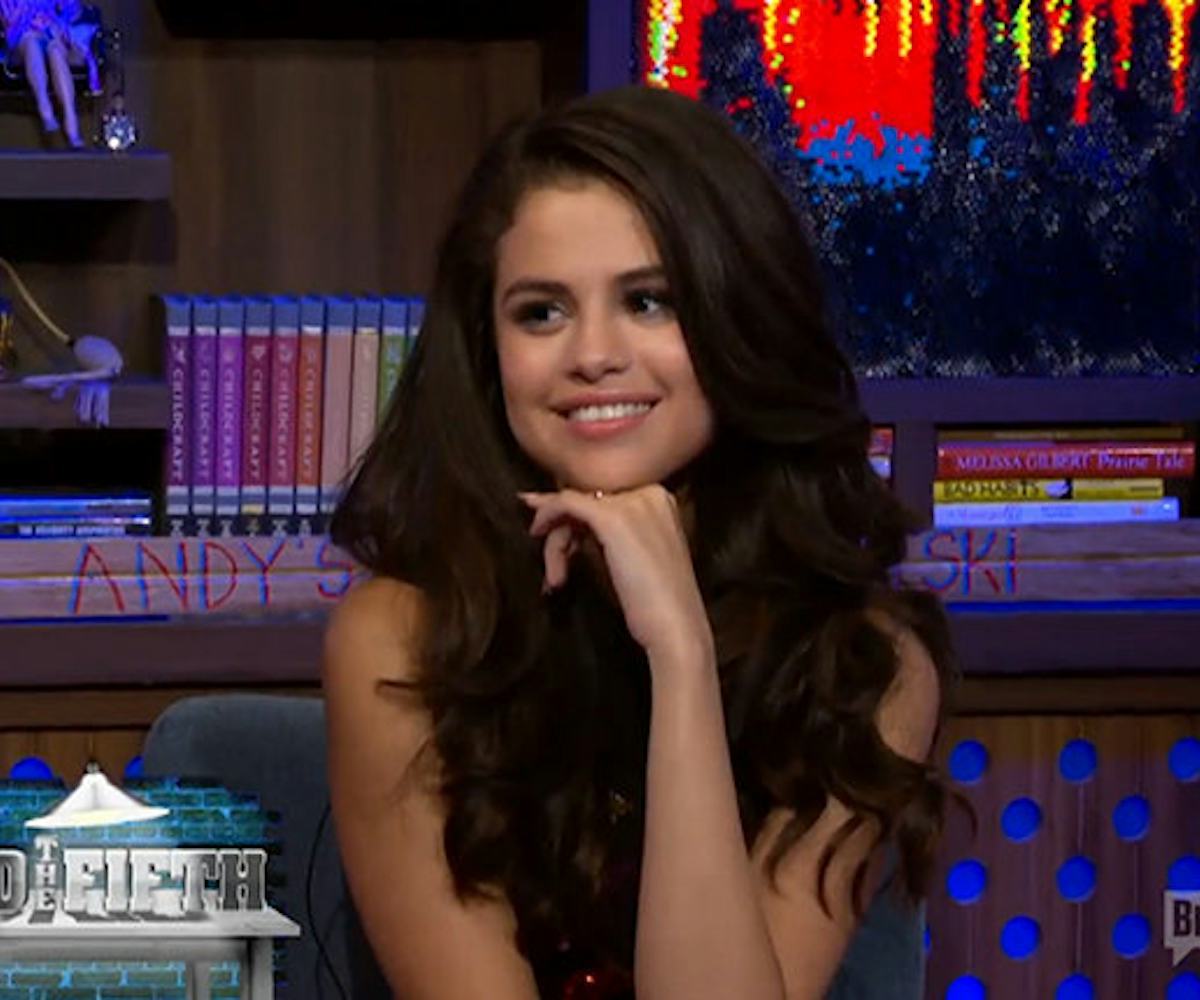 Photo via Bravo.
Selena Gomez Responds To Nick Jonas Rumors
not that it's any of our business…
After releasing his debut solo album and acting in Scream Queens, Kingdom, and Goat (not to mention revealing his rock-hard abs), Nick Jonas has arguably experienced the glo' up of the year. Naturally, then, the media has to add some scandal into the mix, so why not insinuate that his roles as homosexual characters indicate his closeted sexuality, right?
Even ex-girlfriend Selena Gomez is getting a taste of the ridiculous meddling by the media: When she appeared on Bravo's Watch What Happens Live, host Andy Cohen asked Gomez to rate Jonas' sexuality on a scale from one to 10. Being the pro that she is, she shut down the rumors that Jonas is gay, replying with, "I dated him," and giving him a rank of zero.    
Regardless of how Gomez answered, it's no one's business to question another's sexuality and their own personal journey to discovering it. So let's just let Nick keep doing his thing, and we will gladly watch on as he does so.
(via Teen Vogue)